Keeping Tabs on the NFL Draft on NFL Mobile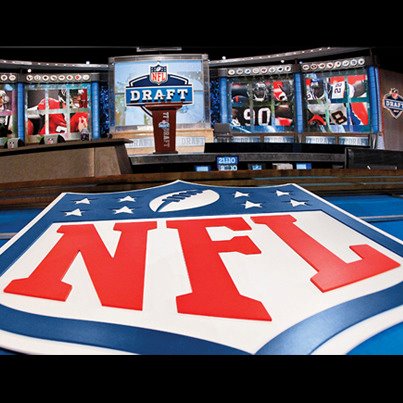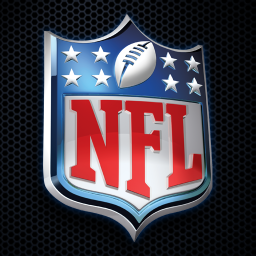 NFL Training Camp will start before we know it. And while there's plenty of summer to enjoy before we start occupying our Sunday afternoons and Monday nights with chips, dip, friends and football, let's take a look at how Adam Mertz, assistant sports editor at the Wisconsin State Journal, utilized Verizon's NFL Mobile app to keep tabs on the NFL Draft in April.
And in case you're wondering, the Green Bay Packers locked down all of their draft picks. Aaron Rodgers and crew will be ready for the new season!
Days after salivating in front of an 80-inch LED TV on display at a well-known warehouse marketer – "More than twice as big as a 55-inch screen!" – I had precisely the same mind-blowing reaction to a device on the opposite end of the spectrum.
The monolithic set certainly expands the notion of home theater, but three days of intense viewing of the NFL Mobile app on Verizon's LG Spectrum was a great illustration that for someone constantly on the move, portability, accessibility and unobtrusiveness trumps grandeur.
As an assistant sports editor at the Wisconsin State Journal in charge of the Madison.com/sports website, my task was to keep tabs on the NFL draft – particularly from a Green Bay Packers perspective – on a busy weekend, professionally and personally.
Relying primarily on the live stream of the NFL Network broadcast, backed by the running list of team-by-team picks, I tracked the entire first round while celebrating my 5-year-old's birthday at a pizza parlor Thursday evening, the second and third rounds Friday at the office – where we don't have NFL Network on our cable plan – and the final day from Camp Randall Stadium, where I ran the 31st annual Crazylegs Classic 8K and then covered the University of Wisconsin's spring football game.
That translated to more timely and in-depth coverage on our website, without headaches or uncertainty.
The 4G LTE signal proved reliable regardless of location – important in that I live in an area where service was introduced not long ago (Mount Horeb, WI, about 25 miles outside of Madison, Wis.) – but most impressive was the resolution quality. I expected a clear view of the broadcast crew but for practical purposes, an audio stream would have sufficed. What blew me away was the ability to read, quite easily, the itty-bitty ticker at the bottom of the screen, which was a great reference that allowed me to monitor the draft without being consumed by it.
A few days later, I put the phone to another test, watching a half-hour NFL Films recap of the 1993 Dallas Cowboys season while riding in a car from Madison to Milwaukee on I-94. To my surprise, there was no buffering and were no signal drops. Pretty impressive.
Follow Adam on Twitter at @AdamMertzWSJ and check out www.wisconsinprepzone.com.
For more Verizon Wireless news, subscribe via RSS feeds in the right rail.