Hitting the Road & Getting Connected With Lauren Love-Wright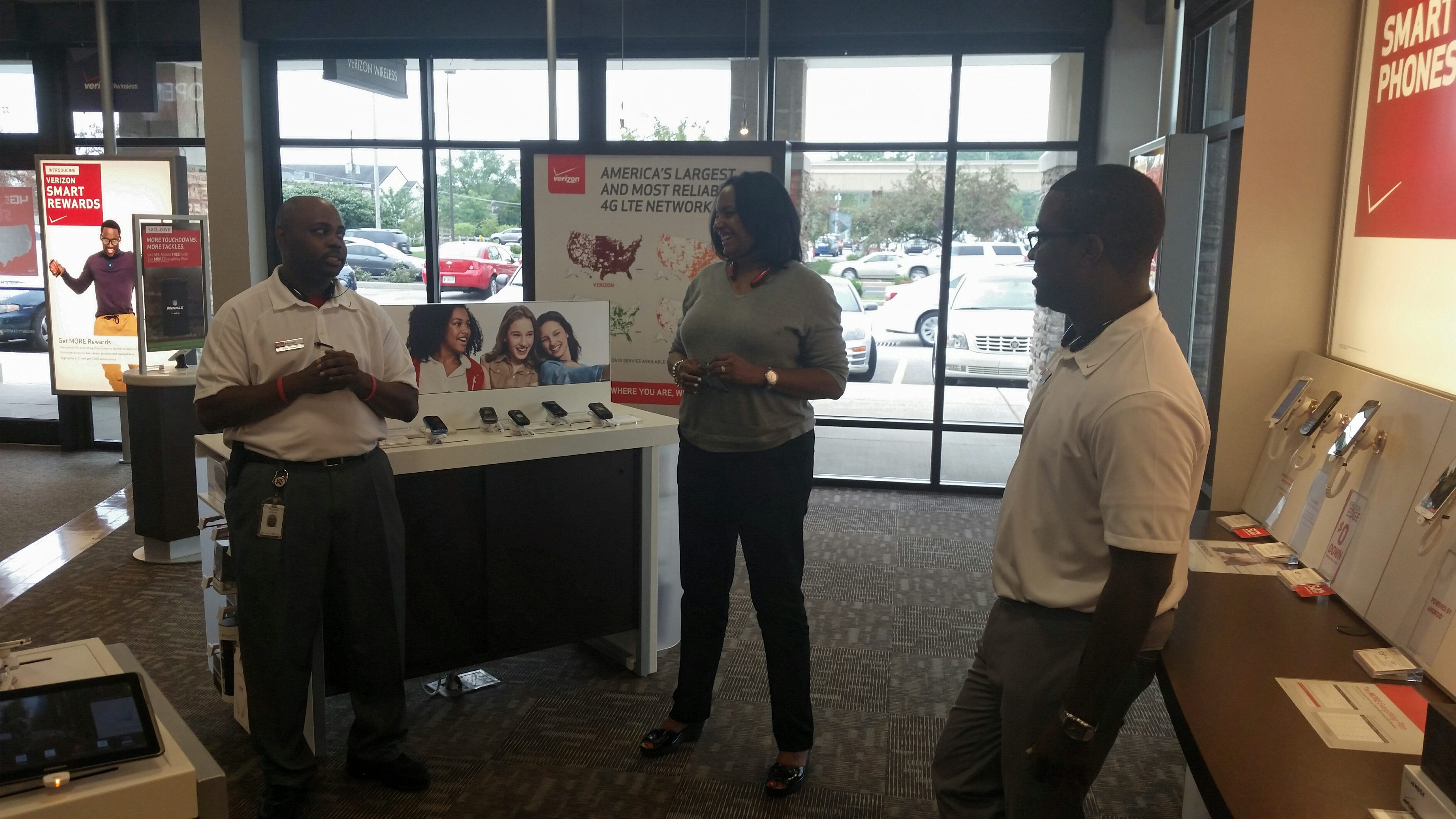 Verizon recently named Lauren Love-Wright as president of our Michigan/Indiana/Kentucky Region. She hit the road this week to engage with employees, customers and community leaders.
The "Get Connected Tour: Five Cities, Five Days" kicked off at the Frederik Meijer Gardens & Sculpture Park in Grand Rapids, MI with more than 100 Verizon Wireless team members coming together to discuss ways to improve and best help customers in a fast-paced and quickly changing industry.
Love-Wright – born and raised in Detroit – is responsible for all sales, marketing, operations, financial performance and customer service in the three states. She joined Verizon in 2003 as Associate Director for Strategic Sales for our Illinois/Wisconsin Region. For nearly six years, she developed and implemented strategies to expand the customer base across the Healthcare, Utilities, Distribution, Finance & Professional Services verticals and subsequently was promoted to Director for Strategic Sales in 2009. You can learn more about her in this Indy Star story.
The tour, now in its final day, hit five major markets in the region, including:
Monday, August 18 – Grand Rapids
Tuesday, August 19 – Fort Wayne
Wednesday, August 20 – Indianapolis
Thursday, August 21 – Louisville
Friday, August 22 – Detroit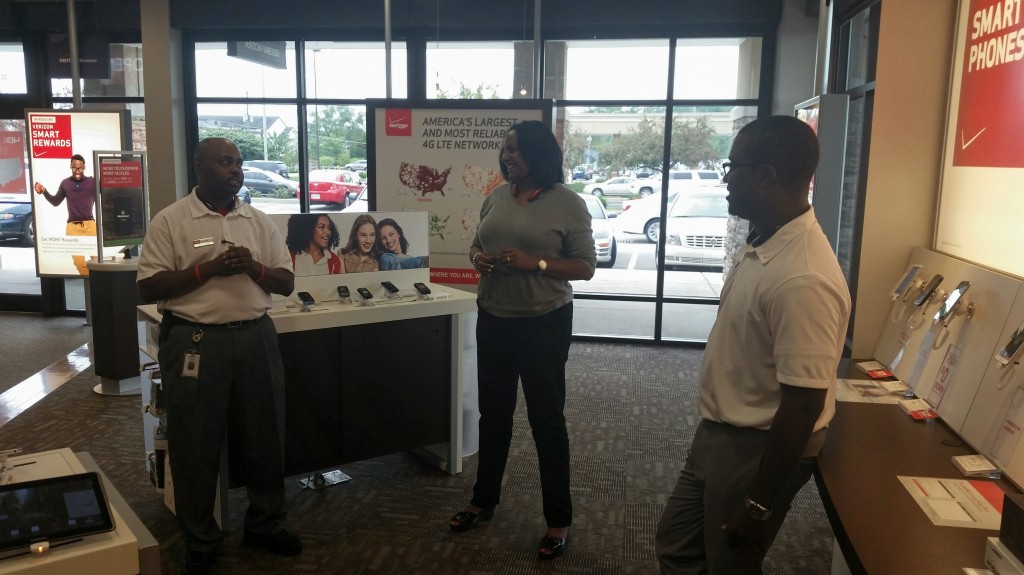 Lauren Love-Wright visits with team members in Indianapolis.
This week, Love-Wright presented a $15,000 HopeLine check to the University of Louisville Hospital to help expand the hospital's Sexual Assault Nurse Examiner (SANE) program. The program team also announced it will rename the program to Sexual Assault & Forensic Examiners (SAFE) Services.
"This grant reflects just one aspect of Verizon's holistic approach to combating domestic violence, which we do by funding programs that provide education, prevention and survivor support," said Love-Wright. "With this grant to the University of Louisville Hospital SANE program, we are turning devices that thousands of Kentuckians have donated into support for neighbors and loved ones who have survived abuse and now need evidence to prosecute the perpetrator and then move on with their lives."
The SANE Program provides medical/forensic examinations to victims of sexual assault, male or female, 14 years or older, at no charge to the victim. Forensic evidence collected during the exam, with the victim's permission, is turned over to police and can be critical in helping ensure successful prosecution of the perpetrator. The SANE program began 10 years ago at the University of Louisville Hospital Trauma Center, which currently employs eight SANE nurses.
Today, the tour will conclude in Love-Wright's hometown of Detroit. Word on the street is she'll be stopping by a local diner for a city famous coney dog!
Like what you've read? For more stories on how technology enhances our lives, subscribe via email or RSS in the left sidebar.