Leadership perspectives: Guiding a connected world in the sky.
Learn how Skyward's leaders drive innovation while giving customers the power to transform the way they do business.
Full Transparency
Our editorial transparency tool uses blockchain technology to permanently log all changes made to official releases after publication. However, this post is not an official release and therefore not tracked. Visit our learn more for more information.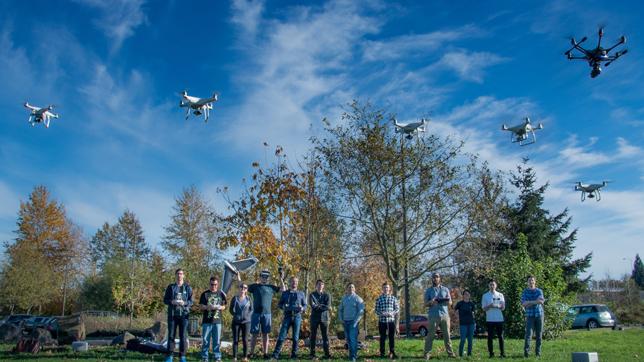 Think about the potential drones have to do everything from delivering packages to transporting people while operating on safe and secure network connectivity. That's the mission for Skyward, a commercial drone software company that Verizon acquired in 2017. Together, Skyward and Verizon are committed to guiding a connected world in the sky by giving organizations the power to transform the way they do business. 
Leading a company that's driving such transformation and innovation requires much collaboration. Read Skyward's leadership perspectives as they share their career paths and what skills they're seeking for candidates who want to consider a career in this emerging industry.
"As a collaborative leader, I believe in having diverse voices at the table." - Mariah Scott, President of Skyward
Mariah Scott joined Skyward as Chief Operating Officer when the company had only eight employees. Together, she and her team built the company from the ground up to bring its drone software to market and quickly doubled in size. Throughout her roles in marketing, strategy and leadership, Mariah has maintained her passion for using technology to improve the world. As Skyward's current president, she leads the company in driving value and innovation in this new market.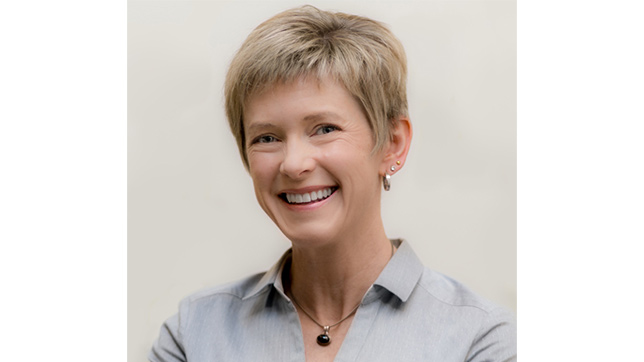 Business collaboration and diversity are key. 
For Mariah, collaboration and diverse perspectives are critical drivers at Skyward. Her mantra is to empower employees to use their voices and think like owners to deliver the best outcomes: "I've learned that empowering others to bring their diverse viewpoints, join the debate and find answers is how we're going to have the innovation, breakthrough and drive to really make a change," she said. 
Mariah is also a strong believer in collaborating with intent — something she picked up from Verizon CEO Hans Vestberg: "To me, collaborating with intent means being mindful about the importance of collaboration," she said. "You're doing everything with purpose and intent to drive the business forward."
"I base my success on the relationships I build with my team." - Jeff Holman, VP of Product and Engineering
Jeff Holman, Skyward's VP of Product and Engineering, didn't wake up one morning knowing he wanted to be a leader. His road to leadership included many learning moments, one of which was letting go of things he felt he had a responsibility to control. Although it was hard for Jeff to let go at the time, doing so helped him focus on what really matters—his team.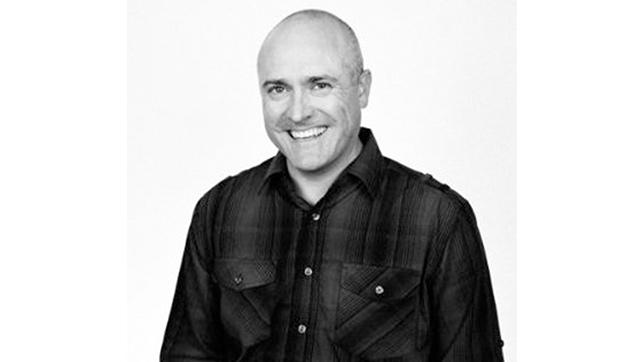 The value of a leader investing in their people.
Early in his career, Jeff's primary focus was the product. His viewpoint shifted, however, with a question from his mentor: "My mentor pulled me into a room and asked me what I wanted to be when I grew up," he said. "I thought, 'Well what do you mean? I want to be a manager.' And he said, 'Well then you're going to have to be a manager and not an engineer anymore." Jeff then realized that his responsibilities as a leader were completely different from his responsibilities as an engineer — one of his new priorities was his team.    
Jeff's unique leadership perspective is to focus more on employees: "Invest in people often, show that you're interested and motivated, ask questions, and be curious." At the end of the day, you'll receive a much better product from someone who feels safe and motivated. As a manager, Jeff makes an effort to cultivate these strong relationships from the very beginning so his team knows that he's easy to approach and will work through anything with them.
"Pursue opportunities instead of waiting for opportunities to find you." - Diego Barrera, Director of Professional Services
As the Director of Professional Services for Skyward, Diego Barrera is in a unique position to not only share insights on what works for the industry as a whole, but also the lessons he's learned while building his team. His experiences allow him to advise companies on how to avoid common pitfalls and launch a leading drone program.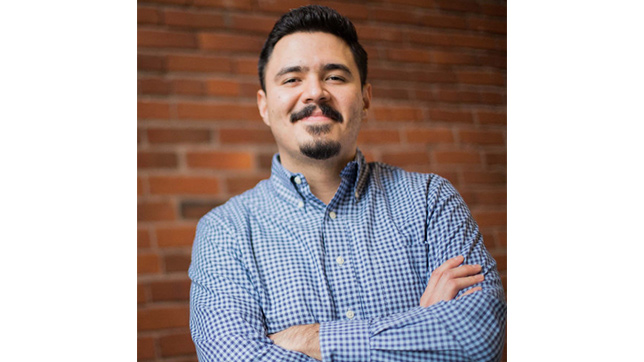 Lessons learned on his leadership journey. 
One of the most valuable lessons of Diego's leadership journey was learning to unsubscribe from the mentality of "no news is good news." As a leader, your team looks to you for clarity and understanding, especially when it comes to their performance. Since becoming a leader, Diego said he's learned to incorporate feedback into more conversations to give employees a better idea of where they can improve.  
For those who are just embarking on their leadership journey, Diego leaves them with a word of advice: "You are no longer responsible for doing the task, rather for enabling the people who do. That should be your new goal — to make them successful."
I encourage candidates to find a job that makes them happy and keeps them engaged. The financial aspects of a job may keep you employed, but you may not experience true growth or satisfaction if you're sacrificing happiness every day you come into work.
The rapidly changing nature of the industry, he says, is one thing that keeps him going: "What has kept me here is my love for how what we do changes the world and the opportunity to get a glimpse into so many different industries," Diego said. "No two days are the same and there's always a new complex challenge to solve."
Learn more about how Verizon is working to build the future through leadership and innovation.