Lessons From Our Future Sustainability Leaders: The EDF Climate Corps
Lessons From Our Future Sustainability Leaders: The EDF Climate Corps
An interview with Louis Li, Environmental Defense Fund Climate Corps fellow at Verizon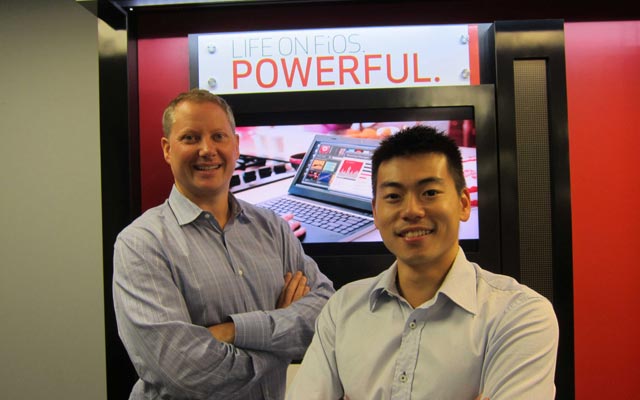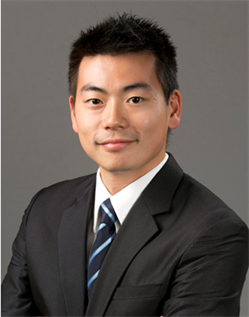 In this sustainability blog, the Environmental Defense Fund (EDF) interviews Louis Li, an EDF Climate Corps fellow at Verizon. In this role, Louis helps identify sustainability solutions for Verizon, and oversee the execution of green projects. Louis is currently working on his MBA at Haas School of Business, University of California, Berkeley, with emphasis in Energy and Clean Technology. He was born in Hong Kong, and graduated from the University of Hong Kong with a Bachelor degree in Accounting and Finance with First Class Honor.

Q: Where is your hometown?
A: I am from Hong Kong.


Q: What is one interesting fact about you that might surprise people?
A: In the past seven years, I have worked and lived in several very different places. I have worked in Hong Kong, Beijing, Bangladesh and currently reside in the United States. I am currently attending school in California, and spending the summer working for Verizon in New Jersey.

Q: Why did you want to join the Environmental Defense Fund (EDF) Climate Corps?
A: I am very interested in the intersection of the environment, business and technology. EDF Climate Corps links my three interests together, providing insight into the business case for energy efficiency. Also, investing in energy efficiency is one way to have a great environmental impact. In terms of professional development, EDF Climate Corps is a great program that provides training, and places fellows with companies and organizations where we can make a meaningful impact.

Q: What are you working on this summer?
A: I have primarily focused on energy efficiency opportunities at data centers. I am also involved in a solar energy and fuel cells project, which will help provide power to roughly 20 Verizon facilities across the United States.
Q: What is the most difficult part about tackling the energy efficient data center project in your opinion?
A: One of the most difficult parts is finding the best way to fast track a project. I think that people want sustainability improvements, but they also have many other priorities.
Q: Have you found ways to overcome this?
A: I think it is very important to have an internal champion for energy efficiency and renewable energy projects. My supervisor, Alan Scott, is quick to make new connections with key stakeholders within the business who can also help drive results. Second, I must be thoughtful when I shape the project scope and identify what my priorities are in order to execute in a timely manner. I also must consider other people's time and make sure I focus on high value projects. And in order to attain approval for moving a project forward, we must reveal the project's value to our customers and the business.

Q: What is one thing you have learned this summer?
A: I have learned a tremendous amount about energy efficiency, especially in regards to data centers. I also gained a tremendous amount of experience in understanding the return on investment of going green. And in my conversations with Verizon's IT team, I have learned much about real world applications and strategies for success.

Q: What have you learned from your supervisor, Alan?
A: I have learned a lot just by looking to Alan as a mentor. Alan is always meeting new people and networking in a large organization to help solve challenging problems. He is continuously working to improve the sustainability of the business, and keeps customers at the forefront of what is important. Alan knows how to quickly explain what he is trying to accomplish and how to achieve results.

Q: What is the best part of working at Verizon?
A: Sustainability is embedded in the culture here at Verizon. The company has a dedicated sustainability team overseeing many different green initiatives, from clean energy to paper reduction. They work hard to provide powerful solutions for real-world issues. There are also more than 12,000 employees that are part of Verizon's "Green Team," which practices and promotes "working green and living green," so it is energizing to be around so many people who share my values.

Q: What is the mark you want to leave on the world?
A: I want to solve environmental and business problems at the same time. This is the reason I joined an MBA program with a focus on clean energy. It has been inspiring to part of the team here, and I hope to one day inspire others.