How to Make a Memorable Girls Night Out Using Technology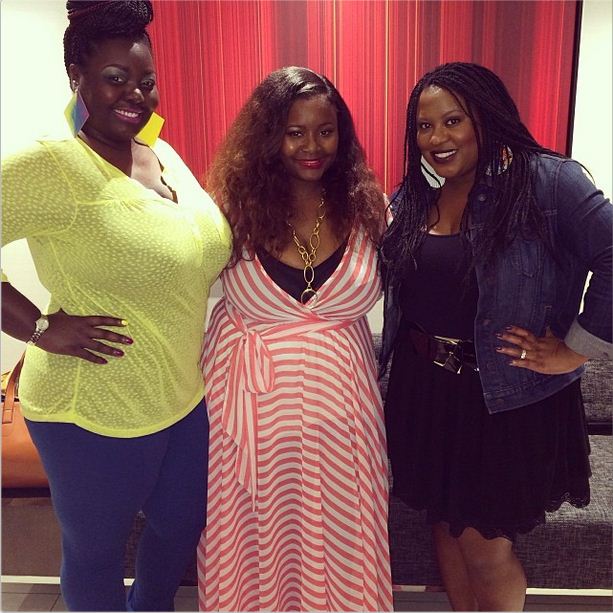 From careers to families and other commitments in between, it's easy to get overwhelmed in our everyday lives. However, sometimes a good ol' girls night out is all a woman needs to keep from feeling deflated. From physical health to mental health, the end result of a night spent with a group of girlfriends is lower stress and greater confidence, not to mention a surge in optimism that flows into all areas of life, making the placement of a special girls night out a necessity on your social calendar.
To help rally the girls, St. Louis blogger Danyelle Little (The Cubicle Chick) gave us some tips on how to make a memorable girls night out using technology.
Tip #1: Capture the memories on Instagram. "Girls night out is not official until you put it on Instagram," Danyelle said. "Social media is a must for girls night out." Danyelle and her friends post pictures to Instagram throughout the evening. "We take 10-15 pictures throughout the night."
Tip #2: Make your dinner reservations with OpenTable. OpenTable is a reservation app that allows users to view which restaurants have tables available. On one such occasion, there wouldn't have been a girls night had it not been for OpenTable.
Danyelle was eager to try a trendy restaurant in the St. Louis neighborhood of Clayton. She called the restaurant to make a reservation, and they told her they were booked for the night. So Danyelle and her friend regretfully went to a different restaurant. Both women were disappointed. Danyelle thought she would try one more time to get a reservation, this time using OpenTable on her mobile device. Sure enough, the restaurant was able to take them as a reservation through the app. "We left the restaurant I didn't like for the one I wanted to go to in the first place. OpenTable saved the night!"
Tip #3: Use apps to stay up-to-date on the latest shows and concerts. Danyelle relies on her Ticketmaster and Fandango apps for last minute tickets for her and her girlfriends. She travels a lot to different cities with her friends, often attending blog conferences. Ticketmaster and Fandango help her stay up-to-date on the latest shows and concerts in each city. As a Verizon customer, she never has to worry if she will have service to use her apps when she travels. "My five friends and I all travel together. One of my friends in the group also has Verizon and we are always the ones that have coverage everywhere we go."
Through her blog, The Cubicle Chick, Danyelle has the opportunity to test out many different devices and accessories. However, when asked what the most important accessory is for a girls night out, she replied simply, "Bring your best photo face, because it's about capturing memories."
For more Verizon Wireless news, subscribe via RSS feeds in the right rail.