Make the Most of Your Summer Rides with Biking Apps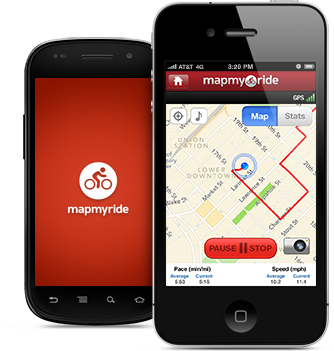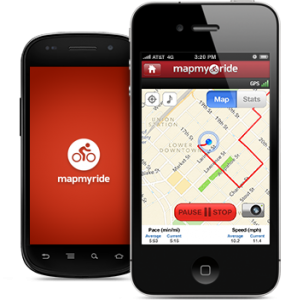 Americans take more than four billion bike trips a year, according to AmericaBikes.org. Now you can gear up for your summer riding season with smartphone apps to help map your rides, repair your bike, track your training and decrease your carbon footprint. These biking apps can not only provide you information on your fitness accomplishments, but also help share all of the fun along the way.
Route your ride, meet up with friends and see results with the Map My Ride (free on iOS and Android) app. Using the largest database of cycling, running and walking paths, you can choose between the quickest or quietest trip for your ride. The app also syncs with Fitbit® and other Bluetooth® fitness devices to keep you on track with your fitness goals.
Gears grinding or dropped a bike chain? If you find yourself at a mobile bike repair station or just on the side of the road, you can ask Bike Doctor for help. The app, available for $2.87 on Android and iOS, provides step-by-step guides to 40 of the most common bike repairs that leisure riders and serious cyclists will need to know when they hit a bump in the road.
Going green doesn't have to be expensive or time consuming. The free My Planet Android app shows you what your carbon footprint looks like and provides tips on how to reduce it. The app allows you to "personalize your world" to see how your day-to-day choices — such as biking versus driving — help reduce your carbon footprint. An added bonus of going green with your bike this summer — avoiding record-high gas prices.
Cycle computers are excellent tools for people riding for fitness. The free BioLogic BikeBrain iOS app can transform your smartphone into a powerful and easy-to-use cycle computer. See real time calories burned and time elapsed, save your favorite routes for future rides and share the scenery with your friends and family through social networks.
Whether you're riding for sport or just for fun, load these apps on your smartphone and get out and enjoy summer.
For more Verizon Wireless news, subscribe via RSS feeds in the right rail.