How to Manage Your Connected Home From Your Smartphone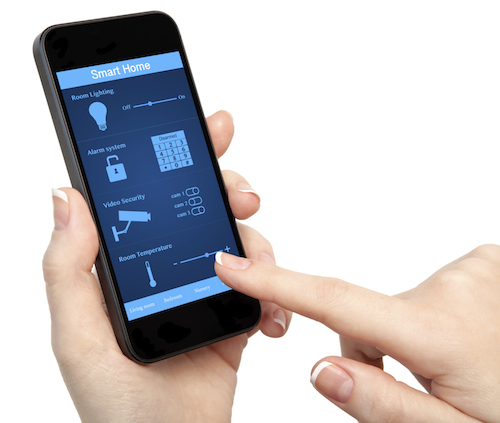 Last month, USA Today announced that the connected home was going to be big at CES this year. While that was certainly true, early adopters recognized the convenience of the connected home years ago, before the trend caught on.
Not surprisingly, one digital native who is on the front end of the curve is an IT director for a tech solutions company. Jeremy Good leads IT operations for Six Dimensions (based in Cincinnati) and serves as a consultant doing system administration. When he's not at work, Jeremy has control of his connected home through several platforms managed from his smartphone.
Last year, Jeremy purchased the NEST system as a way to keep track of his house while traveling for business. The NEST unit tracks the "health of his home," as Jeremy puts it. He feels secure knowing that his NEST thermostat and three NEST Protect units (smoke alarms and carbon monoxide detectors) keep his house not only safe, but efficient.
He uses these machine-to-machine (M2M) devices in conjunction with his smartphone to keep track of his home climate, as well as his energy usage. Additionally, he will get real-time notifications to his phone if the Nest Protect units detect smoke or fire. They log and timestamp those events and will even identify and log power outages.
All of the devices are interlinked to a large ecosystem which is compatible with his Chamberlain garage door openers, as well as to assist the thermostat in determining his occupancy habits. This allows Jeremy to build an auto-adjusting temperature schedule to reduce the costs of running the air conditioning at full capacity when the house is unoccupied.
On a few occasions, Jeremy uses his phone as a garage door opener if his transmitter is in his other car.
Perhaps best for someone with work travel, Jeremy has a camera surveillance system that he accesses frequently from his smartphone. At times, he uses the system to watch for (and prevent theft of) packages that get delivered to his home.
Next up on Jeremy's connected home plans: He'll be installing several Kevo (a "smart" kwikset locking mechanism) units to replace old locks with an alarm system that will integrate with the locksets.
For more Verizon Wireless news, subscribe via RSS feeds in the right rail.