Meet the Blogger: Carla Gesell-Streeter From RadioCarla.com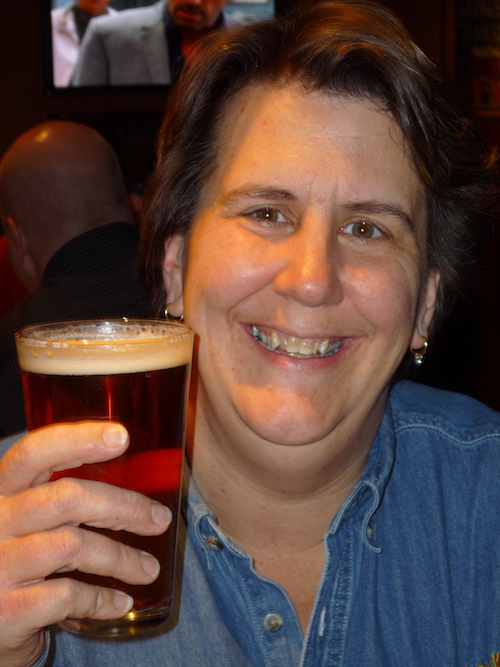 For this installment of our Meet the Blogger series, we chatted with Carla Gesell-Streeter, blogger at RadioCarla.com.
Give us a brief description of who you are and tell us about your blog.
When I'm not blogging, I'm the chair of the communication and theater department at a local community college. I teach classes such as public speaking, interpersonal communication and history of theater.
My main blog is Hoperatives.com, though lately we've been describing it more as an informational website about beer in Cincinnati. My husband, Tom, and I have been writing about beer news and events in the area for almost six years. We're part of Cincinnati.com's blog network.
We used to have a blog called Tag Team Tech together, but it got to be too much for us. A year or so after we shuttered that blog, I missed blogging about tech, so I re-launched my personal blog RadioCarla.com with more of an emphasis on tech, reviews and commentaries.
What's your favorite part about being a blogger?
My favorite part is sharing information that people can't find anywhere else. When a beer lover tells us that they plan their week around our This Week in Beer post or when someone tells me they found their favorite app or gadget from one of my reviews, I know our blogs are doing what they should be doing.
What's one of your favorite blogging moments?
For Hoperatives, it was getting to interview Jim Koch of Sam Adams, the Boston Beer Company, and Greg Koch of Stone Brewing, in the same weekend. I say it all the time: Beer people are good people.
For RadioCarla, it was my post about the Twist app suddenly shutting down. No one had posted much about it, but I was able to piece together some information on it from various sources. The post has gotten almost three times as many visits as my next most popular post and, more than four months later, it is always either the first or second most popular post of the day.
What's your one "can't live without" app?
It used to be Twist! But, one that I have really come to depend on is the Sunrise Calendar app. It takes all of my calendars – from Exchange, Google, Apple, etc. – and puts them in one place. So much easier! And it's now available for Android devices, as well as iOS and Mac Desktop.
If you could interview one person for your blog, who would it be and why?
For Hoperatives, it would probably be Garrett Oliver of Brooklyn Brewing. I've had the opportunity to hear him speak three times in the past, but it would be amazing to be able to sit down one-on-one with him and talk beer.
For RadioCarla, it would be the regulars on the TWiT network's MacBreak Weekly podcast: Leo LaPorte, Alex Lindsay, Rene Ritchie and especially Andy Ihnatko. They are all great tech journalists and so much fun to listen to each week.
How long have you been reviewing Verizon devices and services, and what are a few of your favorite Verizon devices and why?
Since at least 2009 or 2010. We started Tag Team Tech in early 2010, but I know I personally did some reviews elsewhere before that.
You can always tell when I love a Verizon device because I end up buying one! Or in the case of the Belkin WeMo, two! We are on our third MiFi since reviewing one way back when. We both have a FitBit Flex. And a review of the iPhone 4 was what got me to switch from Android to iPhone.
What's a good personal motto to live by?
Since I used to work in radio, of course, it's a line from a song – "Life's too short to be so apprehensive." -- Mary Chapin Carpenter
Who influenced you most, and how did that lead you to blogging?
For tech blogging and reviews, I have to refer back to everyone on MacBreak Weekly.
Make a prediction about technology based on where you'd like the world to be 10 years from now.
No matter what I predict, it will be wildly different from anything we can imagine today. The exponential growth and change we are seeing in technology today is just going to keep on going.
For more Verizon Wireless news, subscribe via RSS feeds in the right rail.