Meet the Blogger: Liz Heinecke From Kitchen Pantry Scientist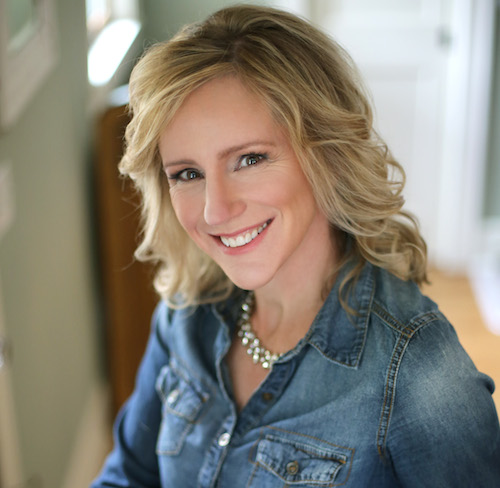 For this installment of our Meet the Blogger series, we talked with Liz Heinecke from KitchenPantryScientist.com.
Give a brief description of who you are and what you do.
I'm a lab researcher turned stay-at-home mom who does creative science outreach via blog, KidScience app, TV and live hands-on science appearances. I want to see kids doing science in every kitchen and backyard in America!
Why did you start blogging?
I started my Kitchen Pantry Scientist website in 2010 to show kids and parents how fun and easy it is to do science at home using everyday ingredients.
What's your favorite thing about being a blogger?
I love the way blogging and my related social media channels have given me the opportunity to share my ideas with kids, parents and the larger science community.
Where do you predict technology will be in 10 years from now?
If the rate of technological invention continues to increase, I can't even imagine where it will be in 10 years.
I only hope that we can teach kids that the ability to access information isn't enough in itself, and that our educational system will evolve alongside technology to form a network that allows kids to incorporate information and experience into knowledge. Teaching history, literature, art, music, theater and language alongside the STEM curriculum is crucial in this age of information overload. If we can't learn to be creative, information becomes less useful.
If you could interview one person or team for KitchenPantryScientist.com, who would it be and why?
I'd interview Danielle Lee (@DNLee5) for KitchenPantryScientist.com. Danielle describes herself as a "hip-hop maven, who blogs on urban ecology, evolutionary biology and diversity in the sciences." I'd like to think she represents the future of science. She is smart, creative and an outstanding scientist/science communicator who is working hard to bring science to underserved populations.
What's your one "can't live without" app?
There are so many, that I'm going to plug my KidScience app here. It's a science experiment app set up like a recipe app, so you can search by experiment, ingredients you have on hand, kids' ages, or time available. KidScience has how-to videos and even lets you make a shopping list.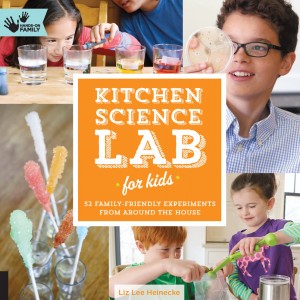 Liz's book, "Kitchen Science Lab for Kids," was published in September 2014.
What aspect about blogging did you not anticipate?
I didn't anticipate that blogging would lead to other opportunities that make it harder to find time to blog! I recently had the opportunity to write "Kitchen Science Lab for Kids" (Quarry Books) and have been really busy promoting it since publication in September 2014.
Is blogging ever overwhelming?
Blogging can become a grind, which is why it's important to try to attend events that get you excited about what you write about. I try to attend a science meeting every year, or take day trips to the Science Museum of Minnesota, or the Minnesota Zoo.
What have you learned from blogging?
Blogging has made me a better writer, although I still have much to learn.
Who showed you the ropes about becoming a blogger?
I learned WordPress mostly on my own by trial and error, but my friend @socialnicole gives me tips about how to improve my website. It's good to have smart friends!
Tell us one interesting fact about you that many people don't know.
I was first chair trombone in the Kansas All-State Jazz Band for two years when I was in high school.
What's your favorite part about living in Minneapolis/St. Paul?
I love that the Twin Cities have amazing music, theater, museums, restaurants, parks and lakes, all within easy driving distance of my house. Minnesota is a gorgeous state.
For more Verizon Wireless news, subscribe via RSS feeds in the right rail.