Meet the Blogger: JD Rudd From Wichita's KSN-TV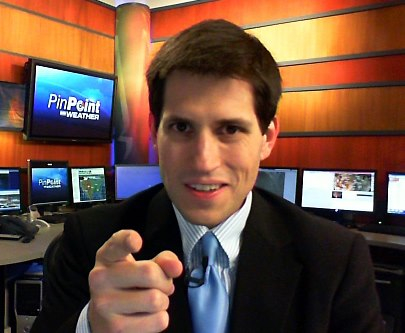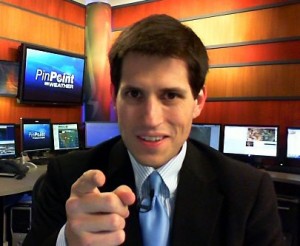 In the second installment of our Meet the Blogger series, we talked with JD Rudd, self-proclaimed tech enthusiast and weeknight meteorologist for KSN-TV and KSN News at 10. He also serves as lead meteorologist for FOX Kansas and FOX Kansas News at 9 on KSAS-TV in Wichita, KS. JD manages to provide reviews of the latest Verizon devices on his Facebook page while balancing his full-time job as a meteorologist.
Give us a brief description of who you are and tell us how you became interested in technology.
Born and raised in Salina, KS, I actually began my career in radio at a station in my hometown. I moved to North Dakota for about seven years, where I made the transition into television. I returned home to Kansas in 2008 and have now been doing TV weather for eight years. I have been in broadcasting for 12 years, but have been a tech geek for much longer. I was always interested in electronics and gizmos growing up. I would take apart old radios and try to put them back together. When I was 14, I bought a used Commodore 64 computer at a garage sale. Ever since, I've tried to stay on the cutting edge of technology advancements. Typically, I'm the "go to" guy when friends/family need advice on anything tech related.
Describe a moment in which you were able to implement your knack for technology into your daily work as a meteorologist.
There are several moments, but one of the best ones was when we got our new HD weather system at the station and I then did a live broadcast outside controlling my graphics using just my smartphone. It had never been done before and many were amazed at this use of technology.
What's your one "can't live without" app?
I can only pick one?! Going to have to go with the Twitter app. It really comes in handy during times of severe weather and keeps me connected with not only viewers, but also friends and family.
What was your "a-ha" technology moment?
Overall, learning DOS code when I was younger. Since then, it has come in handy so many times, even though the days of DOS have come and gone.
How long have you been reviewing Verizon devices and services, and what are a few of your favorite Verizon devices and why?
It's been a few years now, and I have really enjoyed it. Currently, I have my hands on the Parrot AR.Drone 2.0. That thing is awesome! It's like I'm nine years old again! The Samsung Galaxy S III is another favorite. It's fast, it's sleek and the Jelly Bean OS is amazing. I also reviewed a Motorola Xoom when it first launched. I am happy to say, I am now the proud owner of a Xoom. Great tablet!
What's a good personal motto to live by?
It never hurts to learn something new, no matter your age.
Make a prediction about technology based on where you'd like the world to be 10 years from now.
Technology will continue to be the backbone of our society as we move forward. We are seeing this already: iPads replacing textbooks, vehicles that drive themselves thanks to advanced technology and medical science improving by the day.
I think it would be difficult to give an accurate prediction other than the fact that it will continue to shape our way of life for years to come. Most of us cannot live without our smartphones and/or computers. It's how the world operates, and there are many companies out there that are continuing to advance technology on a daily basis. We truly live in a unique time with seemingly endless possibilities thanks to our technological achievements. I am eager to see what new discoveries and leaps we make in just the next few years. And hey, if technology can get us flying cars and those hoverboards from Back to the Future, I won't complain!
Thank you, JD, for being our second featured blogger!
For more Verizon Wireless news, subscribe via RSS feeds in the right rail.