Meet two veterans who transitioned to tech roles at Verizon
Meet two veterans who transitioned to tech roles at Verizon
Margo and Joe found that the tech skills they learned in the military prepared them well for careers at Verizon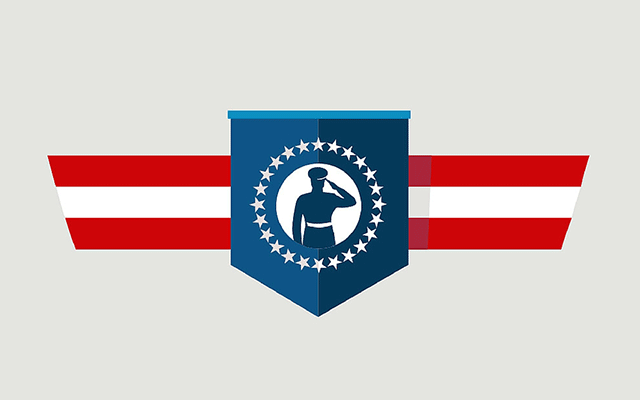 Earlier this month, we participated in an event at the White House at which we joined with other companies in pledging to hire 100,000 veterans in the next five years. We're also proud to be ranked as the number one employer on Military Times' "Best for Vets: Employers 2016" list for the second year in a row. We employ over 13,000 veterans and work hard to attract more, with dedicated recruiters for each military branch.
"Anyone in the military, whether they've studied computer science or not, has been immersed in some form of technical specialty."
Because Verizon is also a leading employer of veterans in tech, I asked two vets who transitioned to tech roles at Verizon to share their stories.
Meet Margo, U.S. National Guard
Margo Cronin, a supervisor of field operations, was a platoon leader responsible for approximately 50 soldiers in the U.S. National Guard. Now, she manages a team of field technicians, dispatching them where they need to go and making sure they're well equipped for every day on the job. "In the same way I was responsible for the soldiers in my platoon, I'm responsible for the technicians in my workplace," Cronin says. The experience of matching the skills she gained in the military with her current role at Verizon is one she shares with other vets. "The vets I know here all relate to taking care of our technicians the way we took care of our soldiers," she says. As part of her training, Cronin went to Virginia to do hands-on learning with technicians so she could familiarize herself with their daily work and the logistics that go into it. "Verizon has a surplus of training, which was great. If you've never worked [in] telecommunications, the people within the company are more than happy to help."
As a member of the National Guard, Cronin is able to get Fridays off when needed for drill weekends. "From having other people who are veterans themselves, to being able to negotiate scheduling, I feel constantly supported by Verizon. They really do give me all the resources necessary to succeed, because they want me to succeed," she says.
Meet Joe, U.S. Army
Joe Orecchio considered himself a career officer—he started in the U.S. Army in 1988 and retired as a Lieutenant Colonel, leading aviation formations, in January 2015. Ten days later, he started at Verizon as a Senior Business Analyst; nine months and two promotions later, he's a Senior Business Operations Manager. "My specific field of aviation was extremely technical," Orecchio says. "Anyone in the military, whether they've studied computer science or not, has been immersed in some form of technical specialty," he adds. "[At Verizon], my analytical and reasoning skills, as they apply to technical issues, have been developed much further. I wanted to come to a place that was going to challenge me. That was what Verizon offered."
He also, unexpectedly, found another side of his military life replicated at Verizon: the friendships. "I never thought I would be able to find the camaraderie here at Verizon that I found in the army, but the people have been absolutely tremendous. My peers are loyal, strong workers, which is critical for building a team together."
Cronin and Orecchio both encourage fellow vets to consider Verizon as a tech employer. "The transition to the corporate sector is challenging," says Orecchio, "but if [applicants] apply what they know—their strong work ethic and adaptability—it'll be no time before they're ramped up." Cronin agrees, saying that the way Verizon helps new employees transition into tech roles is very similar to how military leadership provides for their soldiers. "It's a great opportunity and a great company," Cronin says. "I say, go for it." Are you a vet interested in a career at Verizon? Try our Military Skills Matcher tool to explore opportunities in your area of expertise.
Evan Guzman  is Head of Military Programs and Veteran Affairs for Verizon