Meet the Verizon Retailer: Rochelle Thompson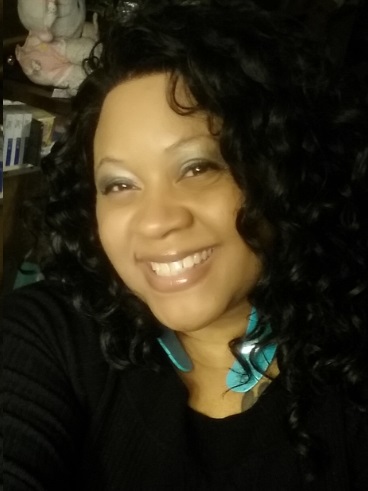 In addition to our Meet the Blogger series, we're launching a new series called Meet the Verizon Retailer so you can learn a bit more about our employees. In our first post today, we introduce you to Rochelle Thompson, a retail sales representative at the Verizon Wireless store at Brentwood, just outside of St. Louis, MO. If you're interested in careers like Rochelle's, visit www.vzwcareers.com. We are adding nearly 70 full-time positions before the end of June in Kansas and Missouri!
Give us a brief description of who you are and what you do.
My name is Rochelle Thompson, and I was born and raised in St. Louis, MO. I am a single mother of two boys (14 and 17) and two dogs. I am a retail sales representative at the Brentwood, MO Verizon Wireless store. As a sales rep, I am a jack of all trades. I handle sales, tech issues, product demonstrations, customer service and more. I've been with Verizon Wireless for seven years, so I'm knowledgeable on several different devices and have seen a number of technology trends.
How did you end up working for Verizon Wireless?
I've always been interested in technology, and many years ago, a family member suggested I apply to Verizon Wireless. At the time, it was unclear if cell phones were a trend or here to stay, so I continued working at my other job. Then the recession hit and I was laid off. I had a friend at the Maryville, MO call center and she encouraged me to pursue working at Verizon Wireless. I'm so grateful I did!
What is your favorite thing about your job?
My favorite thing about my job is being able to be one of the first to see the latest devices and accessories. I also love being able to help customers discover new features on their phones that they may have never known were possible otherwise. Once customers realize their phone's capabilities, they fall in love with their device all over again. I love being able to be part of that.
What is one device or accessory you think all Verizon customers should own?
Every Verizon customer should own some sort of portable power pack. People today live on the go with their smartphones and tablets keeping them connected, informed and entertained. With portable power, customers will never miss a beat! In fact, I find portable power so valuable that I own three portable power packs.
If you were stranded on a deserted island, which Verizon device or accessory would you want with you and why?
I love all my accessories and devices so it's hard to pick just one. But if I were stranded on a deserted island, I would probably bring my Samsung Galaxy Note 3 because it's my favorite device and all my smart accessories are connected to it, including my Fitbit, MYQ, Dropcam, Delphi, UE Boom and Netcam.
Where do you predict technology will be 10 years from now?
I predict technology will continue to advance in the next 10 years, so much so that we will feel even more connected to even the farthest corners of the world. In 10 years from now, we'll look back and the technology we have now will seem like it is from the Flintstone era.
What's your favorite part about living in the Midwest? St. Louis?
My favorite part about living in the Midwest is that it's always an easy meeting spot for my family who lives all over the United States. My favorite thing about St. Louis is everyone's Cardinal pride. Go Birds!
Be sure to stop by the Verizon Wireless store at Brentwood and say hi to Rochelle!
For more Verizon Wireless news, subscribe via RSS feeds in the right rail.