A Millennial's Guide to Tech and Dating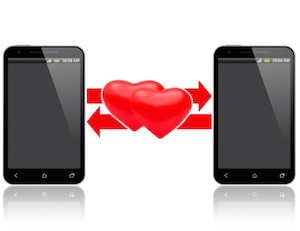 This is a guest post from Amanda Dahl, a St. Louis-based travel and lifestyle blogger, who specializes in dating tips and ways to live the lux life. Follow her dating tips and adventures at St. Louis Dating Advice Examiner.com.
For Millennials, technology is woven into almost every facet of our daily lives - and dating is no exception. The dating scene has vastly changed for our generation because of the endless options that technology has seemingly provided. From finding your ideal match, to date suggestions, the Internet gives you instant access to a database of dating expertise.
The Millennial generation faces two perplexing problems as a result: how to narrow down a vast field of ideas and developing a dependency on technology to have all the answers for them. And although this technology can make the world of romance seem even harder to navigate, when used properly, all the tools technology brings to the dating world can be put to our advantage.
Tech and dating has become a numbers game by encouraging you to throw out many lines so you are guaranteed to find that one fish worth mounting on the wall. Millennials do stand a better chance of connecting with someone and starting a worthy relationship through the use of match-meeting sites and dating columns full of tips on how to impress someone special. For those who typically cringe at the thought of starting up a flirty conversation in person, you now have the opportunity to connect with someone using dating apps, such as:
Tinder is an app that uses GPS data to match you with others in your area. You can refine this search by selecting your gender and an age range, and if two people like each other's profiles, a line of communication is established by the app and a conversation begins.
Grouper is a dating app that matches groups of three friends with another group. The app sets up three guys and three girls, picks the spot for them to meet and then provides a free round of drinks for them to enjoy as they get to know each other.
Hinge helps you find friends of friends through Facebook. By using not only friends in common, but also common interests, Hinge matches you with the type of people your friends would introduce you to, but haven't yet.
While apps like these can be helpful, you must also balance privacy and openness so that when you have narrowed down the field, there is still something to talk about on that first date. You are more likely to find value with tech and dating if you reserve some aspects of yourself for an actual face-to-face encounter. When that happens, utilize online guides to the modern dating scene, which can offer perspectives from different genders and help you manage your expectations for the real thing.
For couples already dating, technology can offer ideas for new date spots and provide new ways to keep in touch. Couple, formerly known as Pair, is a popular app that offers mobile messaging to two people. Couple allows users to share text, photos, video and other content and keeps it all on a personal timeline. The app also boasts the ability to create shared calendars and to-do lists, and lets the couple know if they are both using the app at the same time.
If you're looking for a new spot to either meet someone or try with your significant other, apps like Sosh, Wist and Yelp make it easy to find a place in the right location for the right occasion. User reviews and ratings are a highlight of these apps, allowing you to read up on what to expect before going somewhere new.
What's your experience with tech and dating? Let us know in the comments section below.
For more Verizon Wireless news, subscribe via RSS feeds in the right rail.