Mobile Commerce Not Just on the Way – It's Here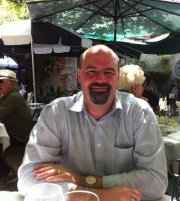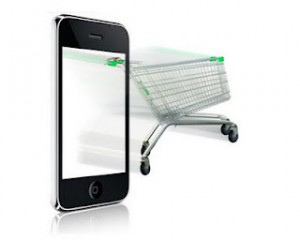 This is a guest post by James Pilcher
For years, there have been gallons of ink spilled about the coming of mobile commerce – or enabling mobile device users to buy stuff.
Well, it's not just on its way, folks – it's here now.
Recent statistics from a survey conducted by the Consumer Electronics Association show how many people are using their cell phones or tablets to shop. The February survey showed that 35 percent of all online commercial transactions used a mobile device. Clothing and/or footwear, books and music were the categories most often shopped. About 32 percent of mobile shoppers purchased a CE product, the survey found.
Also, 37 percent of all mobile device owners were conducting some sort of commercial transactions.
Now, do the numbers. The total amount of e-commerce in the U.S. alone was $193 billion – meaning that mobile commerce equated into more than $5.5 billion.
And that's not even counting the social aspect of mobile commerce, with more mobile device users connecting to social networks and sharing their activities using their phone/tablets.
Retail giant Victoria's Secret recently launched a mobile ad campaign that has built in shopping links, taking viewers directly to a site that is ready to take their order.
So if you are an online retailer, the recommendation here is to get out there NOW, because this wave is only going to get bigger.
There is a big question, however: How do you get there? Do you launch a different website that is optimized for mobile phones? Or do you build an app for iPhones/iPads, Android devices and even BlackBerry and Windows Mobile?
So far, the e-commerce industry's direction has been to create a website first … then build an app if you gain traction with m-commerce. You get more adaptability and reach many more devices with that versus targeting just a subset of devices.
The power of mobile commerce goes beyond just straight purchasing. Consumer electronics giant Best Buy recently stated that mobile sites and applications not only boost direct sales, but can also boost sales in stores as people use their devices to shop and compare both in store and out.
Final note – if you are in online retailing and you haven't gone mobile, get there before it's too late, the wave has already crashed and your competitors beat you there.
Have examples of how your company or others are strategically using mobile commerce? Share in the comments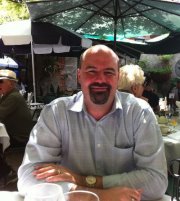 James Pilcher has worked for more than 20 years as a journalist, covering technology for the last decade. Recently, he has also worked in mobile and e-commerce marketing, as well as business analysis at several firms in the Cincinnati, OH area. He currently works as business analyst for Ascendum Solutions, LLC, an IT consulting firm in Blue Ash, OH.
For more Verizon Wireless news, subscribe via RSS feeds in the right rail.