Mom of 5 Discusses How Smartphones Help Families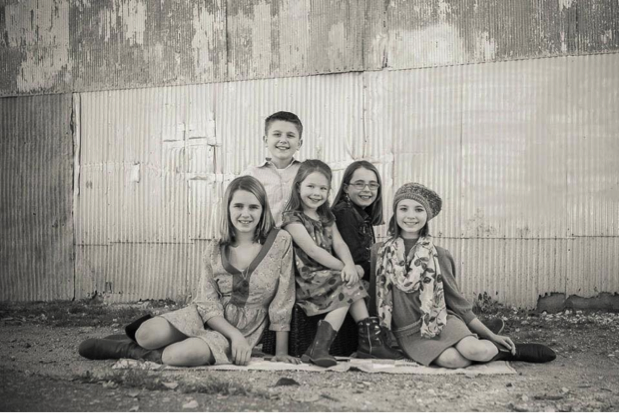 With five active children, two working parents and a packed social schedule, Omaha mom Sarah Tucker relies completely on their mobile devices to make sure everyone gets to where they need to be and accomplishes what needs to get done.
"Our lives are very busy," says Tucker, mom to Skyler (13), Abbie (13), Trendon (12) Olivia (11) and Mia (7). "We have kids in drum lessons, ballet, hip hop dance, voice lessons, show choir practice, Campus Life clubs and more. It's a very busy life, but we love it!"
With five children, multiple schedules and a very active household, organization is key to managing her household.
"We operate our schedule very much like we do at the office. Being two full-time working parents of five children, we have to be very careful about communicating who goes where and when," Tucker says. "Our smartphones have been key in that we are able to operate a family calendar."
Shortly before school started, Tucker and her husband convened a family meeting. She knew that for this school year to be a success, all seven of them would need to coordinate their schedules.
"We sat the kids down to teach them how to use the calendar function on their mobile devices and created a family calendar."
The older three children have the iPhone 5c and the younger two have iPod Touches, making the calendar syncing possible. The whole family uses the calendar function of Microsoft Outlook.
"We made sure the kids understand if they have an event they want to go to, they need to get it on mom and dad's calendar," says Tucker. For her, it's important that her children learn to manage their time, and this gives them the responsibility to inform the family of their schedule.
"In addition to the regular weekly activities, we also set reminders for everyday activities," she says.
For example, all the kid's devices alert them when it's 7:45 p.m. That reminds them that it is time to put their device in their parent's room (one of the household rules regarding their mobile devices), grab their nightly snack, set out their clothes for the next day and brush their teeth.
Being able to work together as a family has made this school year a breeze and has taken the stress out of the chaos of activities so everyone can enjoy their time together.
For more Verizon Wireless news, subscribe via RSS feeds in the right rail.