Motorcycle Technology: Traveling The Open Road on Verizon's Network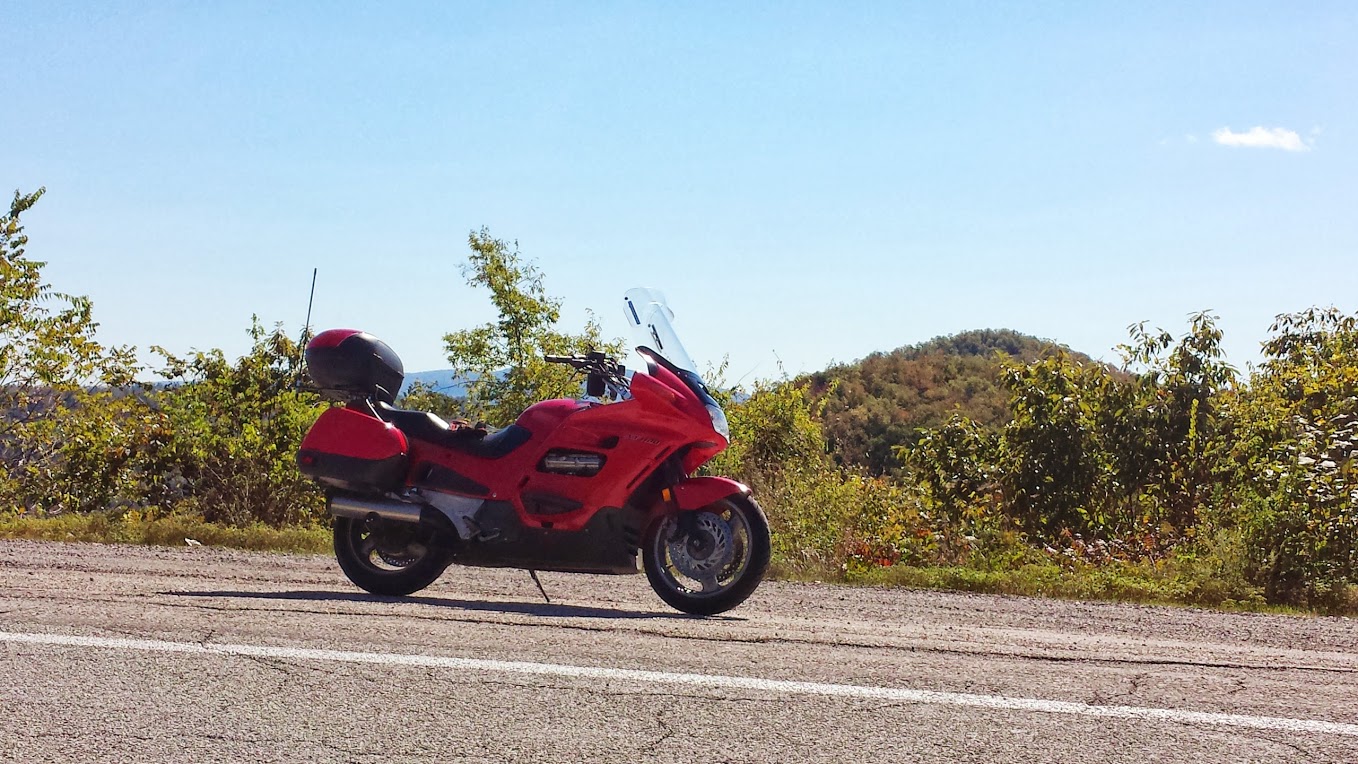 This is a guest post from Tony Beckett, a motorcycle enthusiast and IT professional from Sedalia, MO.
Recent improvements in cellular technology allow people to stay more connected than ever, even when they are on the go. But what if when you travel, your choice of vehicles is a motorcycle? With a little ingenuity and the right equipment, you can stay in touch, on course, and tuned in – even on the open road.
In the past, most advanced communications technology was limited to larger touring bikes due to space constraints and required corded headsets, bike mounted speakers and multiple devices like CB radios, weather radios, GPS units and music devices. Today, however, smartphones and Bluetooth headsets provide riders with communications options that are safe, compact and easy to use.
We decided to build an open road communications system for ourselves and put it to the test. When traveling by motorcycle, you have to travel light, so at the heart of our system were two smartphones, the Samsung Galaxy S4 and an iPhone, both running on the Verizon Wireless network. Those two smartphones took the place of many popular devices (or "Farkles" in motorcycle terms), including a GPS unit, music player, phone, camera, weather radar and Internet connectivity. And, with the recent advances in Bluetooth technology, all of this could be integrated into our system wirelessly.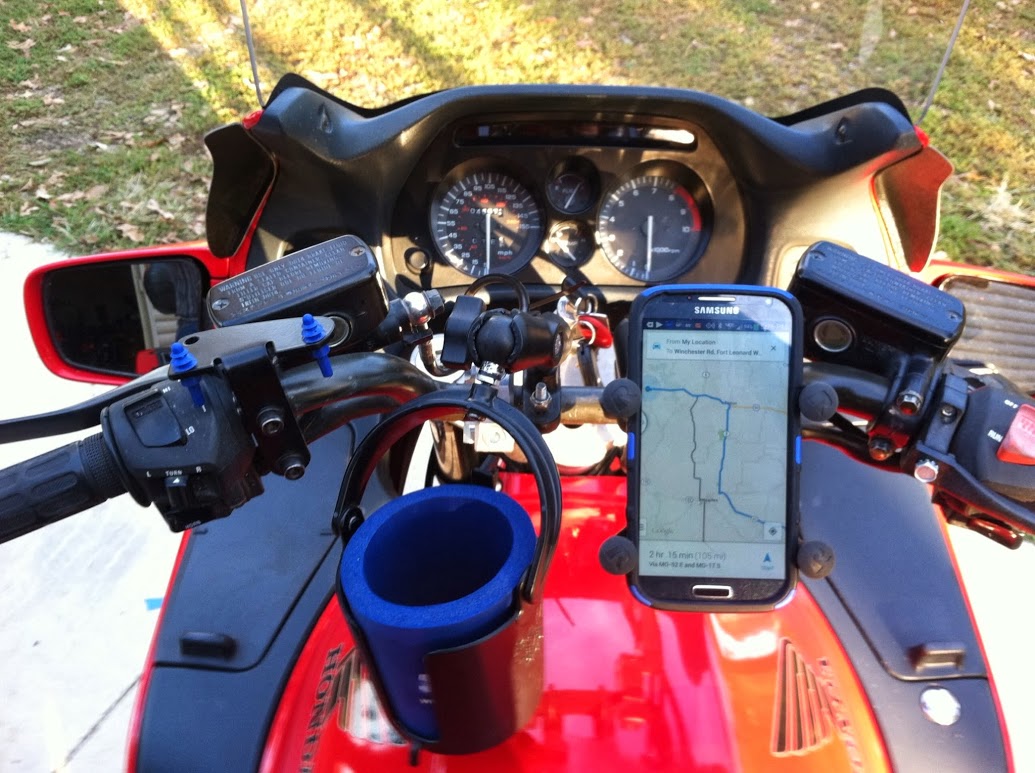 We mounted the Samsung Galaxy S4 directly to the bike with a Ram mount that holds the phone securely in place while riding, but allows for quick removal when the bike is parked. Then, we invested in a set of Sena SMH10 headsets that are mounted inside our helmets and connect to our individual phones via Bluetooth in both stereo (A2DP) and hands free profile (HFP).
We bundled our required charging cords and adapters in a convenient GridIt organizer, available through Verizon Wireless stores and other major retailers, and slipped the compact package in one compartment of the bike. Then, my wife and I began the road test.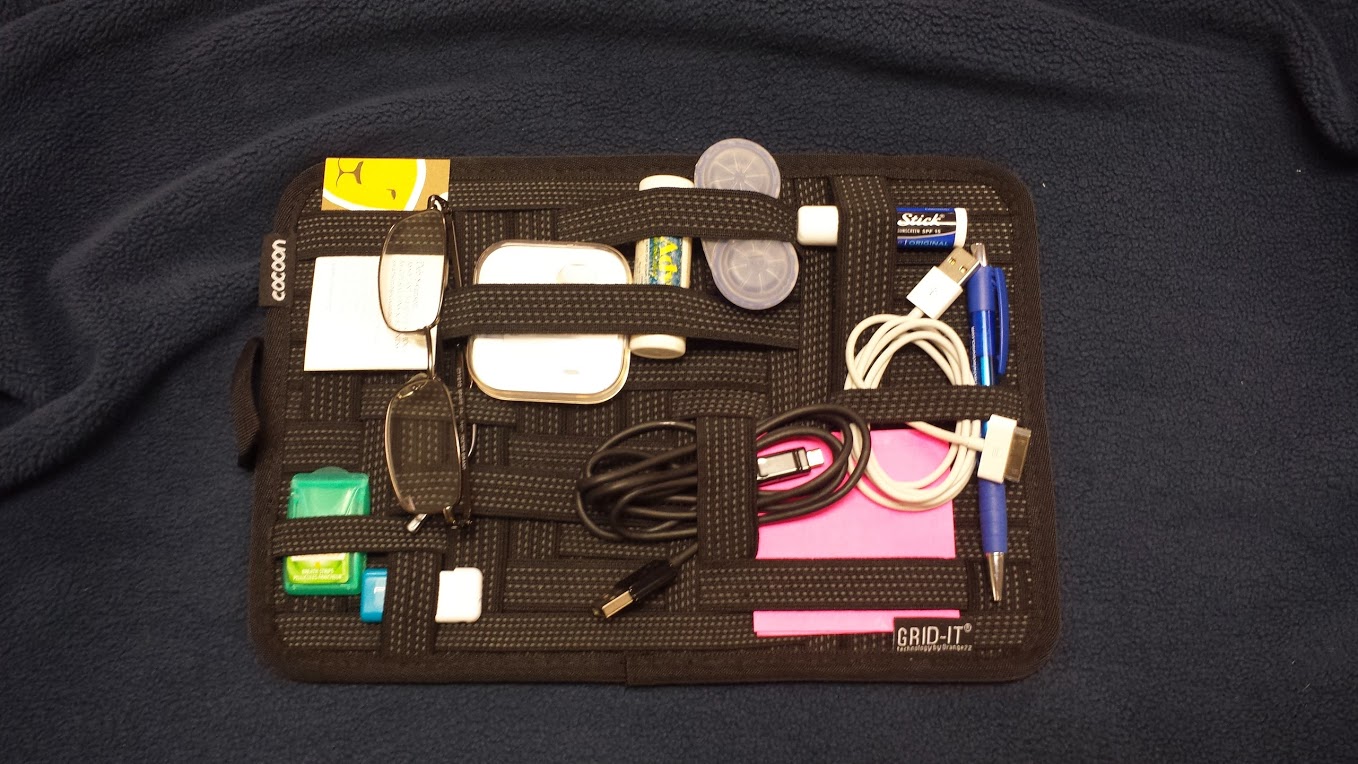 Our three-day, 600-mile journey took us from the heart of central Missouri south through Jefferson City, the Lake of the Ozarks, Lebanon, Ava and Mountain Home to our destination of Mountain View, AK. We had great weather throughout our trip, which was nice – and our custom-built communications system worked like a charm.
Throughout our ride, we had great connectivity to the Verizon Wireless network, even in the more rural areas of Missouri. That meant our GPS, Pandora streaming music service, phone and Internet service were reliable and available throughout the trip.
While on our bikes, the Bluetooth-enabled Sena headsets allowed us to communicate between ourselves without distraction. The basic functions allow us to intercom link up to four helmets (we connected two), listen to podcasts/music and talk on the phone. The Sena has an easy-to-control jog wheel that allows the user to switch between intercom, music and phone. You can even pause, play and change music tracks without touching your music player via voice control.
We found many roadside stops where snapshots or quick videos were conveniently taken with our phones. On our trip home, we decided to take an unplanned excursion. Our built-in GPS provided us with the new location on the map and we were back on the road in no time. It's worth mentioning that if you have family members concerned about your ride you can utilize Find My iPhone or Google Latitude, and they can track the progress of your ride remotely. And you always have the ability to call for help on your smartphone should you encounter a road emergency.
Finally, both our phones automatically uploaded our trip pictures and videos to Google+ and iCloud so we could share our adventure with friends before we even returned from our trip.
The open road is a great place to be, and the system we built on the back of two smartphones and the Verizon Wireless network enhanced the ride and gave us peace of mind that allowed us to fully enjoy the trip.
Want to build a system yourself? Here's a list of the equipment we used:
GridIt organizer (Verizon Wireless and other retailers)
For more Verizon Wireless news, subscribe via RSS feeds in the right rail.