Moving to a New City? The Best Moving Apps Will Make it Easier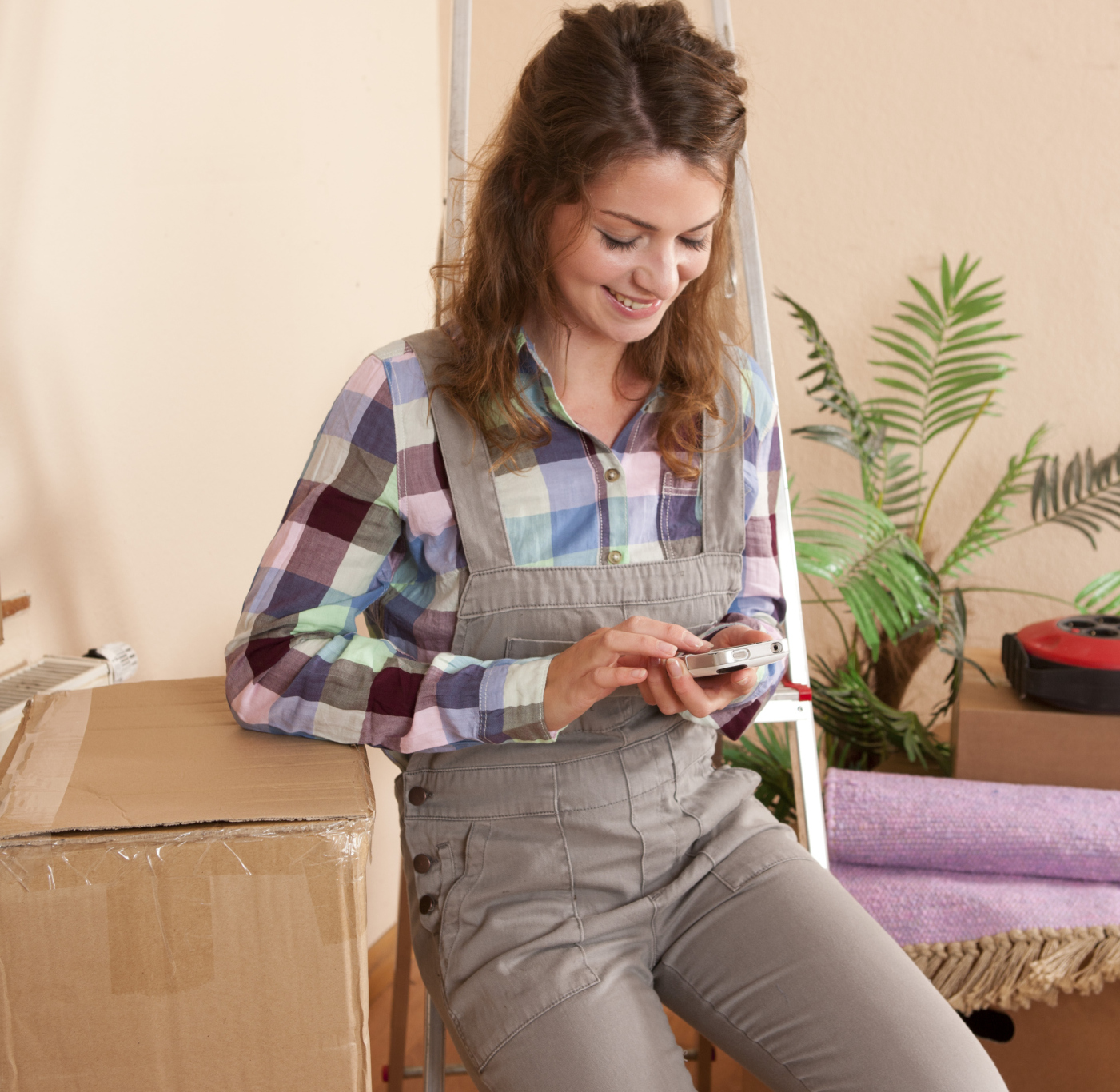 This is a guest post from Lauren Johnston, a public relations intern for the Verizon Wireless Midwest Area. She just completed her junior year at Miami University of Ohio, where she is pursuing a degree in marketing/PR. At Miami, Lauren is very involved with community service after having just returned from studying abroad in Tanzania.
Moving to a new city can be hard. Thankfully though, there are tons of useful (and free!) apps available that can make the whole process a lot easier.
After recently moving to Chicago, I found myself overwhelmed with lack of knowledge. Not knowing much about the city, I searched for the best moving apps to use on the go with my smartphone to make the transition easier.
Getting There:
Navigating around a new city can be frustrating, especially one that is undergoing a lot of construction like Chicago. My favorite app to avoid a travel headache is Waze. Unlike the traditional map apps, Waze allows you to interact with other drivers and share real time information.
Among the many features: it's incredibly accurate when it comes to traffic information, road conditions and will even alert you if a police officer is ahead. Some of my favorite qualities include showing you where to find the cheapest gas in the area, allowing you to connect with your friends to coordinate arrival times and automatically rerouting you when significant delays occur on the usual route.
If you live in or travel to Chicago, I would also recommend downloading the Transit Stop: CTA Tracker app that allows you to easily navigate the 'L' system and not accidently take the blue line toward O'Hare when you really meant to take it to the loop (like I did this past weekend).
Finding a New Home:
While house hunting or scoping out a new apartment looks fun on the show House Hunters, in real life it can be stressful, especially if you are unfamiliar with the area. When moving to Chicago, I had no idea what part of town would best fit my needs or allow for an easy commute to work. This is where the Apartments.com app comes in.
The app allows you to type in a city and "explore" the various neighborhoods. By searching "Chicago," I could view a list of areas and see highlights that included what was around, demographic information and the public transportation offered in the area.
A bonus about the Apartments.com app is how it allows you to add your work address and select how long you want your commute to be. Then the app suggests properties found within the set commute time.
Having Fun in Chicago:
If you're anything like me, you love adventure and discovering new places. After moving to Chicago, I knew I wanted to make the most of this city and started looking for apps that would show me the ins and outs of fun things to do around town.
My favorite: Circle. Essentially, it's a social app that allows you to connect with your Facebook friends and other people in your area to share what's happening in your town. Everything from events to concerts to food festivals to movies in the park are included. Find an event you want to go to? It'll give you all the information and allows you to share the event with your friends.
And when it comes to food, I've come to learn that Chicago has quite the variety. Walk down one street and you can find world famous hotdogs, pasta that tastes like it's straight from Italy and bakeries that make your mouth water right as you walk in the door. In my opinion, the best way to find all these is by using FoodiesUSA. It allows you to find restaurants near you (organized by type of food and how much you want to spend), and it even has recipes for you to create delicious meals in your new kitchen.
Another great app to explore local restaurants and support local shops is Scoutmob. You can sort by major cities and find unique places to really make you feel like a local. The best part: when you use the app, you get some kind of deal at every place – sometimes it means free items!
Moving to a new place no longer needs to feel like a burden. By utilizing your smartphone and all the best moving apps it has to offer, you'll begin to feel at home in no time.
For more Verizon Wireless news, subscribe via RSS feeds in the right rail.