Mr. Sports Greg Rakestraw Chats Indy Sports & Tech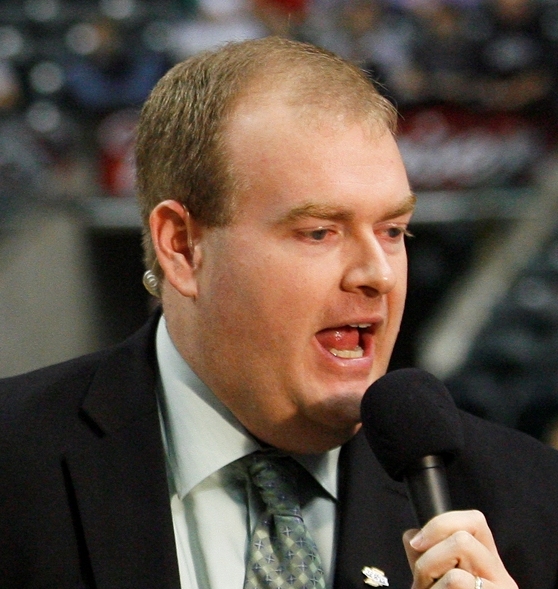 Greg Rakestraw is the ultimate sports fan nerd who's made a living of most sports. He's been working in the Hoosier sports arena since he was 19 years old. A walking font of insider sports knowledge, Rakestraw's years in the industry are shared lovingly with his followers and listeners.
An avid user of tech, we asked for a special "Rake's Take" in this Q&A with Mr. Indiana Sports. If you aren't following him on Twitter, here's his self-deprecating profile: "107.5 FM & 1070 The Fan, Post-Game host on Colts Vectren Radio Network, Member of the IHSAA Champions Network, TV voice of Indy Eleven, and still fat."
Q: At what point did you realize there would never be a dearth of Hoosier sports fans – no matter the sport?
A: When I first started in sports talk radio in 1996, there was just one sports-talk station, and even it aired non-sports programming for six hours each day. I helped start the second all sports station in the market in 2002, and we weren't sure Indy could handle that. Now, there are three. That's the first example I can give you.
The next, and more recent one, is the crowds we're seeing for Downtown Indianapolis events that are scheduled opposite each other. For example, with the advent of Indy Eleven in soccer, they are playing opposite long-standing events like the Indians, Fever and even a Colts exhibition game. They're drawing more than 10,000 per game. Yet, the Indians just finished a record season in terms of attendance and would draw 8,000 to 9,000 per game against Indy Eleven games. Yet another example of the growing sports populace in our area.
Q: Why has Indy in particular vested itself so well in sports – from hosting the Pan Am games in 1987 to hosting the city's first Super Bowl in 2012?
A: Credit people like (former mayors) Bill Hudnut, Richard Lugar and those who were around in the late 70s and early 80s as a way to turn Indy from a rust belt town with virtually no downtown life into a much more vibrant community. It was both an economic and publicity home run for the city. It's become our identity as a city.
Q: When did you become an uber user of technology in your job or for your job?
A: Both. From an on-air standpoint, it's how I stay connected with the latest breaking news. From a behind-the-scenes standpoint, it's how my staff stays connected with me, and me with them. My phone is attached to my hip.
Q: What has been your favorite mobile device or devices over the years?
A: I love the Samsung Galaxy S5 I have now. Dug the Blackberry when it first came out. Can't believe I used to be proficient at texting from a flip phone.
Q: What was your most embarrassing technology moment?
A: Probably when I couldn't get my laptop to work at the Colts complex before a practice last year. Of course, I had the wireless disabled.
Q: Do you think Colts player Andrew Luck will ever move from a flip phone to a smartphone?
A: Yes. Because eventually, eBay will run out of flip phones.
Q: How have you witnessed the evolution of Hoosier fans using technology?
A: You see it at every sporting event. Half the crowd is watching the game, the rest are looking at their phones for messages, other scores, taking pictures, tweeting about the game, etc. I see the tops of more heads than I used to.
(FYIU: Indianapolis is the running for the "Best City for Sports" in an online contest offered by USA Today. You have until September 29 to vote for the Readers Choice award this year. Check out the nominees and vote for your favorite!)
For more Verizon Wireless news, subscribe via RSS feeds in the right rail.