Network Boost Helps Minnesota State Fair Attendees Share Experience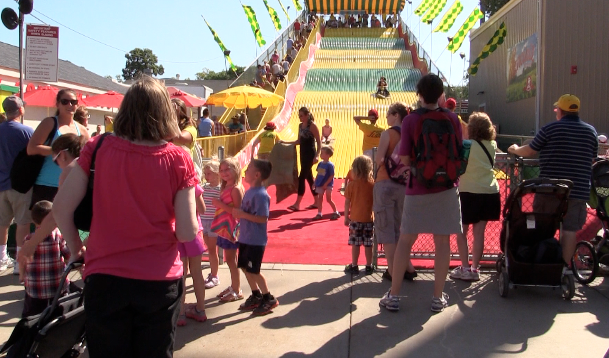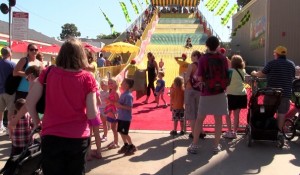 Attendees of the Minnesota State Fair (aka the "Great Minnesota Get-Together") take in the sights and, as you'll see below, reach out to others to share their experience. Watch the video below to see Verizon's COLT and Mini-Moo network additions help make connecting with others easier.
Nearly 1.8 million people will celebrate the end of summer at the twelve day Minnesota State Fair, nicknamed "The Great Minnesota Get-Together." The fair, hosted in Saint Paul, Minnesota, runs through Labor Day and is the second-largest in the country. Each year, an increasing amount of fairgoers are staying connected and sharing their experiences via their smartphones.
To help navigate the event, the Minnesota State Fair has a mobile website and mobile app to help those in attendance navigate this massive event. In addition, most of the vendors are promoting their booths via social media. So it's no surprise that the usage of Verizon's high-speed 4G LTE data network is expected to increase five times over last year's fair. For the first time this year, Verizon added two mini-cells with the company's 4G LTE data network to the Grandstand and 4H buildings. Those sites are in addition to the state fair's permanent cell site on the Ag building.
Also "attending" the Minnesota State Fair are the appropriately named COLT (Cell on Light Truck) and Mini-Moo (Cell on Trailer) – both temporary cell sites, stationed right outside the fairgrounds. To make sure everything goes smoothly, network technicians will attend the fair and closely monitor the customer experience. And many will attend with their families to celebrate this great Minnesota tradition!
Do you use Twitter and plan on attending the Minnesota State Fair? If so, share your fair experience with #mnstatefair and #verizon. Before you take in all of the sights and fun of the fair, be sure to check out our video describing these important technical boosts Verizon has taken on for customers. The video not only features Verizon's efforts at the Minnesota State Fair, but the COLT and Mini-Moo in action:
For more Verizon Wireless news, subscribe via RSS feeds in the right rail.