New #VZHangout: The Next Big Thing in Mobile Tech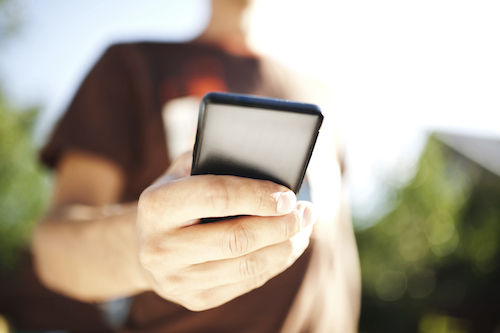 As a tech fanatic, I don't know what I get more excited about, unboxing a new device or being the first one of my friends to earn bragging rights! These last couple of weeks, I've felt like a kid in a candy store. Most of the major manufacturers have released their new smartphones, and I've had an opportunity to test drive some of these fancy new devices.
So, I thought it would be fun to host a Google Hangout on Air with some of my fellow tech geeks to talk about new tech on the market. I hope you'll come chat all things tech with us!
Here are the details:
Who: Love tech? Tune in and connect with our guest panel of tech bloggers and enthusiasts. They'll be giving us their take on the latest tech. Feel free to chime in with your thoughts, or submit a question for us to answer live using #VZHangout.
What: We'll be asking our guest panel of tech experts about their experience using new devices, like the LGG3, Samsung Note 4, Moto X, Samsung GS5 and more. We'll also be discussing the biggest trends in mobile tech right now and where the industry is heading.
When: Tuesday, October 28, 2014 from 7-8 p.m. CST
Where: Click here to add this Google Hangout to your event calendar.
In the meantime, I want to know: What smartphones do you have your eye on right now? Send me a tweet @vzwpaulu using the #VZHangout hashtag.
For more Verizon Wireless news, subscribe via RSS feeds in the right rail.