Newlywed Tech: Best Apps & Devices For Connecting With Your Spouse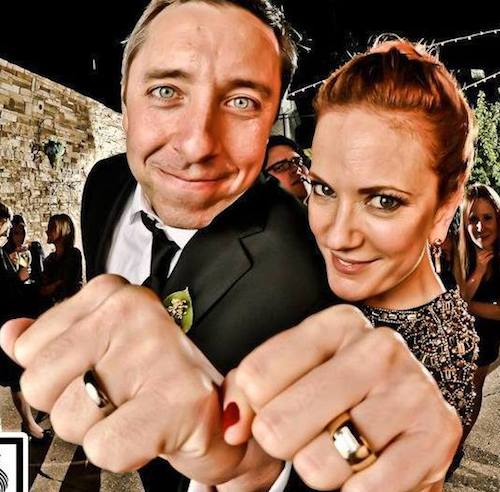 This is a guest post from Paul Panday, a public relations specialist supporting Verizon Wireless at Weber Shandwick in St. Louis.
I'm told the first year of marriage is often the hardest. With Honeymoon Boulevard now in the rearview, couples are often faced with decision-making fatigue as they embark on a newly shared everything—from bank accounts, living space and data plans—to the smaller things like Thanksgivings and the last bite of dessert.
The good news is, we live in the 21st Century and have a number of productivity tools to help us stay more connected than ever before.
As the last remaining unmarried person on my team, I interviewed three colleagues who tied the knot within the past six months. I thought, who better than PR people, (who consistently make Forbes' most stressful jobs list), to answer how to juggle this new and exciting life change.
Here's how some of the best managers of stress are using "newlywed tech" to survive year one of marriage:
Meet Michael Zerman. Mizzou grad, Billy Joel enthusiast and deli sandwich devotee. He met his wife Becky through a co-worker, and they recently moved into a new home together. Although Becky doesn't share Michael's affection for Billy Joel, they share a love for music.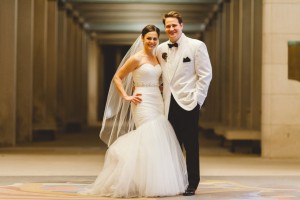 Both marketing professionals by trade, Michael and Becky are meticulous organizers, which helped them overcome the initial hurdles of living with another person for the first time. Tech has helped them enjoy their own hobbies and tastes both separately and together – something Michael believes is essential in a new marriage – now, under one roof.
"We're learning more about each other, including our respective tastes in music. If she's in the kitchen and rocking out to Dave Matthews Band with her UE Mini Boom, I can lounge in our bedroom with my Jawbone Jambox and some of my favorite Motown classics. It's a life (and possibly, marriage) saver," he joked.
Meet Sean Hixson. Beer aficionado, guitarist and authority on all things Rams football. He met his wife Niky in college and reconnected years later after accepting a job offer at Niky's firm. They like to use tech to plan time together off-line, including their recent honeymoon in Cancun, Mexico.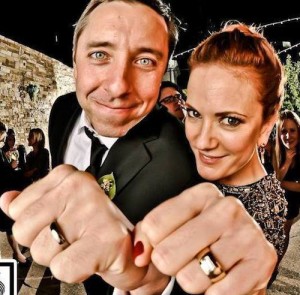 "My wife and I have two common hobbies – traveling and enjoying restaurants – both in new cities and our own. We often share details of our experiences on Twitter and Facebook. Unfortunately, when reminiscing about those trips, we sometimes forget the exact city in which we had 'that superb lamb shank.'"
"Now, thanks to the Timehop app, we're reminded what we were doing on that exact day years ago, as seen by our social media posts. Timehop reminds us what meal we had, what city we were visiting and more, sparking conversation and good memories."
Meet Adriana Almeida. Anthony Bourdain fan, world traveler and professional deadline smasher. She and her husband John met in college, where they were both past presidents of their business fraternity Alpha Kappa Psi. They knew that much like successful businesses, marriage is all about being aligned with your partner on life goals.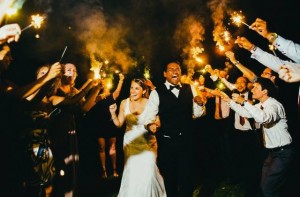 "John and I were both business majors, so having a plan about finances was important to us. Even before we got married, we were on the same page about the kind of lifestyle we wanted to live," says Adriana.
"John came to the U.S. from Sri Lanka when he was 11, and my mom immigrated from The Netherlands. We both grew up in families that valued travel, and devoting funds to travel is something important to us and our families; and it helps us experience each other's cultures together."
Adriana uses the PNC Mobile Banking app for her joint accounts with John. "The app makes it simple to budget for trips, as well as track for long and short terms goals." Mobile banking allows her to pay bills, receive customized notifications and transfer funds in one touch.
For more Verizon Wireless news, subscribe via RSS feeds in the right rail.