Newlyweds and Tech: "Couples Who Train Together Stay Together"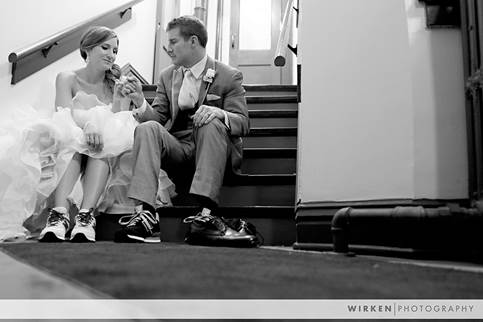 Today, we kick off our Newlyweds and Tech series and introduce you to our newest guest bloggers, Michael and Courtney Denning. After tying the knot in November 2013, they have decided to embark on their next big life journey together…running a race.
They both have a passion for fitness and decided running a race would be a fun and healthy way to spend time together. Follow along as they use tech to help them prepare for race day. You can follow the Dennings on Twitter @HausDenn, as well as the hashtag #newlywedsrun! As the saying goes…those who train together, stay together! (Disclosure: We've loaned them Powerbeats by Dr. Dre Headphones, Yurbuds Ironman Series Armbands and Pump HD Sportbuds.)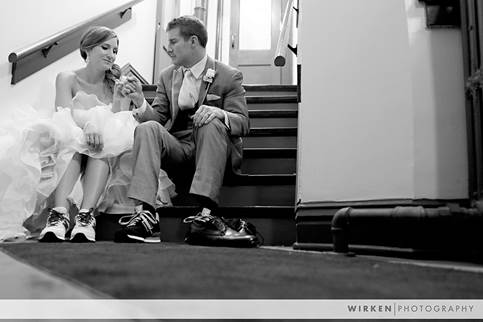 We decided to run a half marathon together back in February, and the iMessage conversation went like this…
Courtney: So I've been looking into running a race and we are going to do it together.
Michael: Ok…when, where is it?
Courtney: I just signed us up and it's on April 26 in Olathe, KS.
Michael: Time to start training…
(Note: Due to snowy, cold Kansas weather and a tight training scheduling, we decided to run a 6K instead of a half marathon. We hope this race leads us to many more in the future!)
As we embarked on our running journey, we first developed a training calendar. We synced our calendars together using the Google calendar app, and we marked each day with our mile/training schedule. We coordinated our runs around each other's schedules so we could make sure to train together. Then we put a call out on social media to all our running friends asking for their opinion on the best trails in Kansas City. We got some great feedback and then used the Google map app to plan mileage and routes.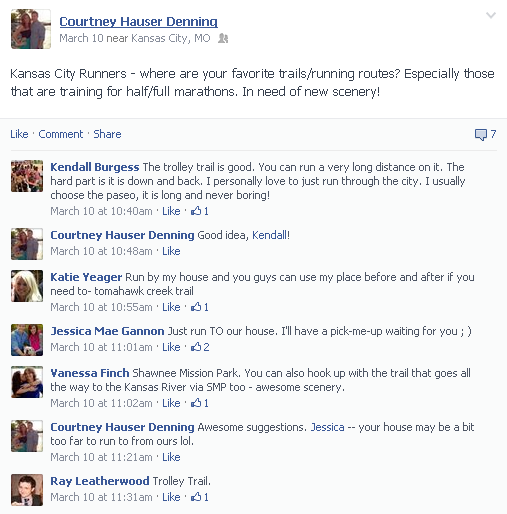 It was now time to hit the pavement, but unfortunately, Kansas weather isn't very runner friendly in February and March, so the majority of our first runs took place on the treadmill. We are both big music fans and tend to get a little bored on the treadmill, so that's where our headphones and armbands came in handy!
We used iTunes and the Pandora app to create run-worthy playlists, jumped on treadmills next to each other, strapped on our armbands, put in our headphones and off we went.
The Yurbuds Ironman Series Armbands are comfy and don't slip off. We've tried running armbands in the past and haven't had much luck, but we were happily surprised with the quality of the Yurbuds Ironman Series Armbands. The Powerbeats by Dr. Dre Headphones are super light and sweat-resistant, making them easy to run with.
We're also a fan of the Pump HD Sportbuds because of their wireless feature. You can be about 100-feet away from your device and still listen to your tunes. They were also easy to connect via Bluetooth to our devices, which made the set up a snap.
We are going to continue to train for our race during the next few weeks, so stay tuned for more updates. We are even going to try to squeeze in some runs during our trip to San Francisco next week. Hills, hills and more hills!
Don't forget to follow the #newlywedsrun hashtag and check back for future Newlyweds and Tech stories.
For more Verizon Wireless news, subscribe via RSS feeds in the right rail.