Newlyweds and Tech: Top Training Tips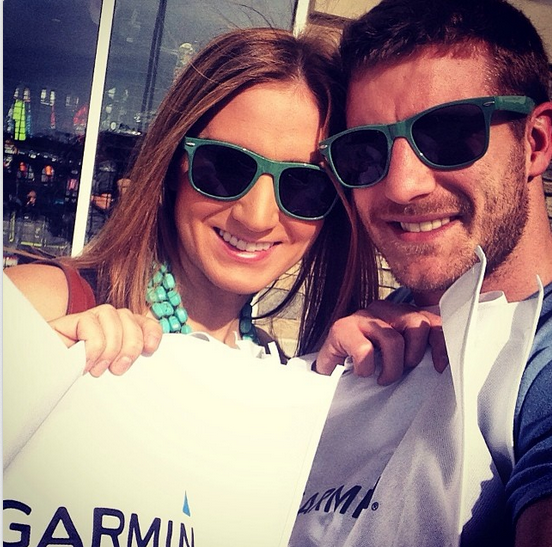 This is the last post in our Newlyweds and Tech series with running partners and guest bloggers, Michael and Courtney Denning. They both have a passion for fitness and decided running a race would be a fun and healthy way to spend time together. You can follow the Denning's on Twitter @HausDenn. (Disclosure: We loaned them Powerbeats by Dr. Dre Headphones, Yurbuds Ironman Series Armbands and Pump HD Sportbuds.)
We know you all are probably wondering…so how did the race go? Unfortunately due to training injuries, we weren't able to run on race day. We picked up our packets the night before, got up extra early on race day and actually showed up to run, but Michael's ankle was just too swollen for us to race.
So alas, we did what anyone would do: We went out to breakfast instead! However, even though we didn't cross the finish line this time, we would like to share with you our "Denning Dish" on training with tech.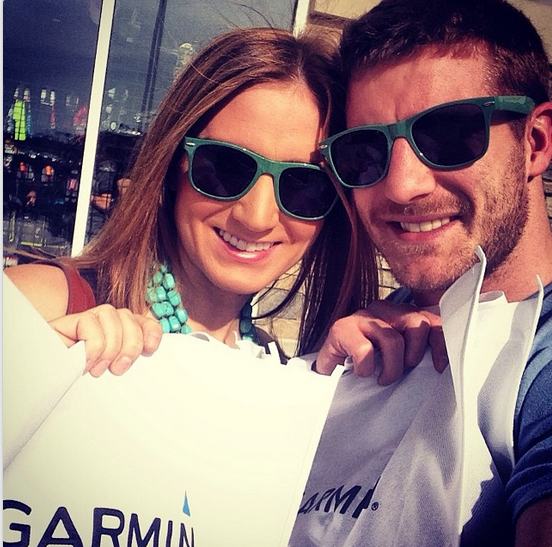 Motivation Tips & Tricks
Michael: Fitness accessories can be great motivators and can enhance your overall training experience when you have the right tools. Having fun technology to use made me want to hit the trails and test things out.
Courtney: One of the things that keeps me most motivated while running is a good playlist. My top tip is to have lots of different playlists saved on your device so you can really leg it out. Of course it helps when you can go wireless with the Yurbuds Ironman Series Armbands and Pump HD Sportbuds. No cords is the way to go!
Make it About You
Michael: When you're out for a run, having a pair of comfortable fitting ear buds is essential. It's a real drag when you're training and your ear buds are either falling out or cause soreness from mis-sized buds. I was very happy with the fit of the Pump HD Sportbuds, but I encourage others to try different ones on and find the best fit for you.
Courtney: I started using the Runtastic App and it really fits my training style. I like how it saves and records miles, times and run dates. It also has great features that let you record what the weather was like and how you were feeling during your run. I always try and beat my personal record; it's like a real life video game!
Denning Discoveries
Michael: Tech accessories are great to train with, but don't forget to listen to your body and rest when you need to.
Courtney: No rules apply when it comes to the best training techniques for you! Mix it up, try new things and let tech be a tool in your journey.
Thanks to Courtney and Michael for sharing their newlyweds and tech training experience with us. You can continue to stay in-the-know with the Denning's by checking out their blog, www.hausofdenning.com.
For more Verizon Wireless news, subscribe via RSS feeds in the right rail.