NFC Tags: Make Them Part of Your Daily Routine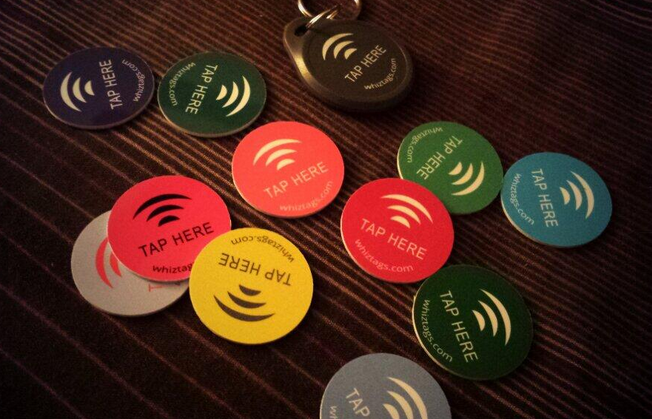 This is a guest post from Tim Tender (@TT_7), who travels the country working for Weather Central as a trainer/software implementer.
It was a couple weeks before Christmas and we were doing a family grab bag. The family needed a list of what I wanted, but like normal, I had no idea … until I stumbled upon NFC tags. NFC stands for near field communication, and the technology allows your phone to interact with what's around it with just a tap. The technology is still a bit new, but it's starting to pop up in more locations. For example, just last week, I stayed at a hotel that used NFC for room keys. Anyway, I got a bag of 12 NFC tags from the grab bag because I wanted to see how useful they could be.
To set them up, I used an app called Trigger. The app allows you to program your tag or chip to do things such as control your phone's WiFi, Bluetooth, volume and display, send a tweet, check in on Foursquare or Facebook, send a text message, open various apps, and even place a call.
The setup of each tag is extremely easy, even for somebody with very little experience. In the app, you simply choose NFC as your trigger, choose the actions you'd like to complete when you tap your phone against the chip and then tap the chip to transfer that task onto it. Since receiving my NFC tags for Christmas, I've come up with a few useful shortcuts.
As a frequent flyer, I am always pulling up my Delta app on my phone. I attached a chip to the Delta Skymiles card on my laptop bag and programmed it to launch the Fly Delta app.
I also like to use Isis, the mobile payment app, but tend to pull my wallet from my pocket out of instinct. For that reason, I've set a chip to launch Isis and put that chip in the back of my wallet. I just tap my phone against the wallet and it launches the app.
By far, my favorite is what I call the "goodnight chip." Basically, I've set it up to toggle Samsung's Blocking Mode on my phone. That keeps everyone but my close family's calls from getting through. It also silences the phone until it's time to wake up. When I wake up the next morning, I tap the chip again and it takes it out of Blocking Mode. (Side note: I didn't know this mode existed. If you have a Samsung phone, check to see if you have it as well. It's extremely useful.)
Those are just a few of the ways you can use NFC tags. I'm still looking for cool ideas because I have about seven or eight chips left. If you can think of any, be sure to let me know via Twitter @TT_7. I'm interested to know how you are using this new technology.
For more Verizon Wireless news, subscribe via RSS feeds in the right rail.