How NFL Mobile Helps Busy Dad Avoid #FOMOF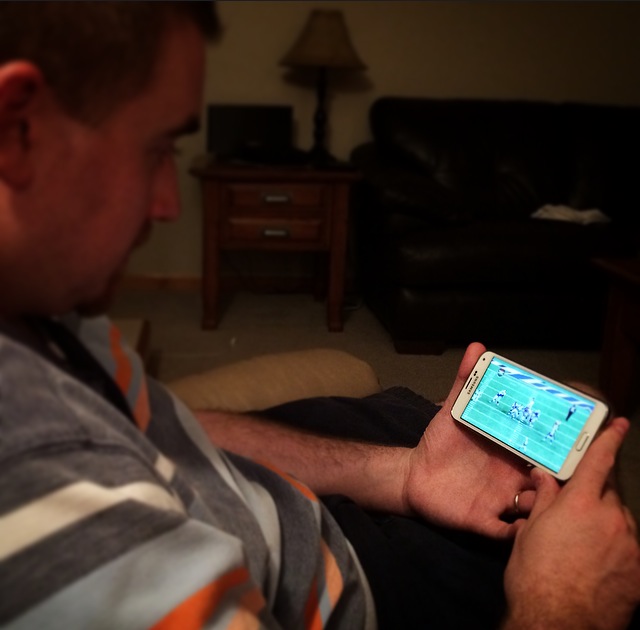 This is a guest post from Russell Keller, a father of two, a devoted husband, an engineer and an avid DIYer. On a typical weekend, you can find Russell tackling house projects, landscaping his yard and spending time with his family. Russell is also a NFL fan, but doesn't always have the time to watch all his favorite teams. Read on as Russell takes you through his experience using NFL Mobile from Verizon while balancing the #FOMOF (fear of missing out on football). (Disclaimer: We loaned Russell the Samsung Galaxy S5 to test out NFL Mobile.)
The NFL season officially kicked off this month, but I've been using the NFL Mobile app since preseason started to keep track of team alerts and game highlights. One of my favorite features of the app is the ability to watch clips of the best plays. That way even if you missed the game, you can see a recap of the most exciting touchdowns, catches, tackles, sacks and more without ever firing up the TV.
I also have a fantasy football team with my friends. I noticed the app has a fantasy football feature, but I haven't had a chance to load in my team yet. However, it is still nice to be able to look up quick stats and keep up with news around the league.
Living in Kansas City, I'm of course a Kansas City Chiefs fan. The day they played their first regular season game, I was deep in a landscaping project. I was juggling trips back and forth to the home improvement store, watching the game and continuing the project simultaneously. Having NFL Mobile allowed me to keep track of the game and get my project done all at the same time. I'd pull into the store parking lot, check out the livestream and continue on my way (don't worry, no streaming and driving!). Even though the Chiefs had a tough loss, I was still glad to be able watch the game in real time.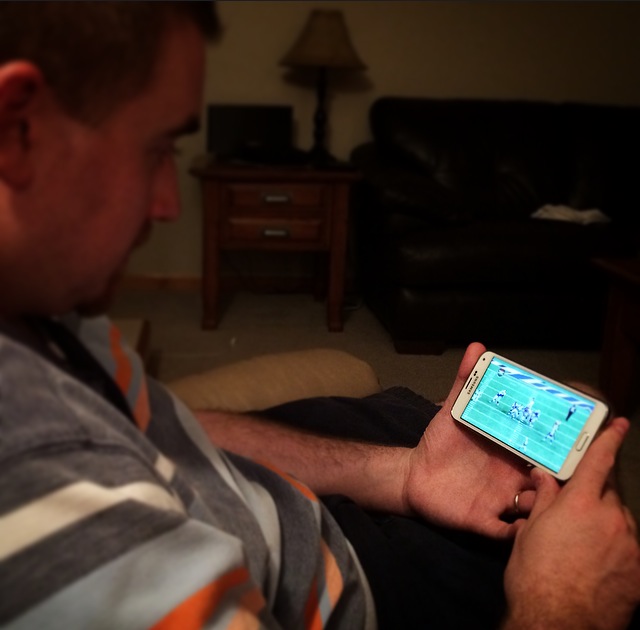 While watching the Chiefs play, I was impressed with the network speeds. I livestreamed the game from different places and was able to watch with no problem from all locations.
The screen on the Samsung Galaxy S5 was perfect for watching football. The HD quality showed crystal clear video, and the 5.1" display was large enough to view the game without squinting to see the plays (this would have been an issue on my last phone).
I found the app experience to be overall user friendly. I was able to navigate through it easily and find what I was looking for, whether it was recaps, highlights or the local game livestream.
The NFL season has just kicked off and I'm looking forward to a fall full of football. Luckily with help from NFL Mobile, I'll continue to be able to multi-task and conquer my #FOMOF!
For more Verizon Wireless news, subscribe via RSS feeds in the right rail.