NFL Mobile: A Must-Have App For NFL Fans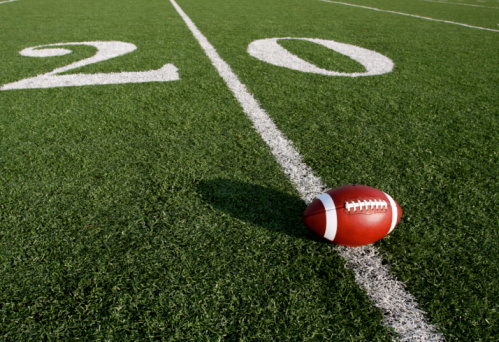 I'm a sports-obsessed gadget freak, and I never leave home without my smartphone.
The pre-season is coming to a close, and it's time to start the NFL regular season. I'm on the go so often that I find myself watching more football on my NFL Mobile app than I do on my regular TV at home. Anytime I want to watch the Chicago Bears beat up on the Green Bay Packers (like on Monday 11/4 this year), it's so convenient that you'll wonder how you lived without it. The app is available on postpaid, and new this year, prepaid phones, as well.
This app is important for a football fan because of how deep it goes into the game. The NFL Mobile basic plan is free and gives you a great NFL experience. With all the news, stats and blogs, it will absolutely entertain you all season. You also get Video on Demand, along with live game audio.
The sweet spot of this app is the premium version. Five dollars a month gets you all the goodies of the basic version, plus NFL RedZone and all Thursday night, Sunday night and Monday night games live on your device. That's 50 live regular season games right on your device available to watch anywhere you can get a signal on your phone.
The convenience factor is unmatched. You can be so much more productive when you're able to watch the game on the go. I'm not saying it was me, but I have a "friend" who watched a game at his daughter's christening a couple years back. I wouldn't do that (catch my sarcasm?), but other guys might try to get caught up on the action no matter where they are.
NFL RedZone is a fantasy sports dream come true. It's one channel dedicated to all scoring plays or teams within 20 yards of the end zone, driving for a score. If you miss a TD on a different game, they cut out to show that score and then come back to the team driving for the end zone. You won't miss a single point scored all season!
NFL Mobile is a must for any NFL fan. Go give it a try and let me know on Twitter (@VZWPaulU) who you're pulling for. I'll give them an extra cheer when they score on my phone.
For more Verizon Wireless news, subscribe via RSS feeds in the right rail.