Nielson Study Reveals 50% of Moms Use Smartphones For Social Media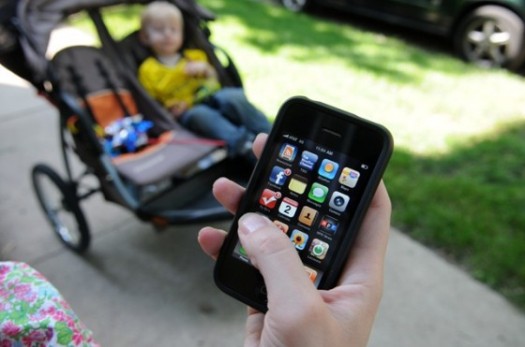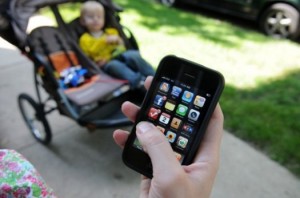 I recently came across a study published by Nielsen titled "The Digital Lives of American Moms", which reveals several interesting statistics on how moms spend time online. Perhaps the most telling stat in the study is that 50 percent of moms use mobile devices for social media.
As a mom myself, I realize how much I use my own smartphone to communicate socially in my day-to-day life. Primarily, it's to access Facebook and Twitter. Additionally, the study shares that moms are more active in blogging, brand advocacy via social media ("liking" or becoming a "fan") and making online purchases.
It doesn't surprise me that moms are among the most tech-savvy, but it is interesting to see how their online behavior measures up against other demographics and how vital a role they play in online commerce. I find that my smartphone is a helpful tool that allows me to balance work, family, friends and daily responsibilities more easily. According to this study, I'm not alone. It highlights how important it is for multi-tasking moms to have access to the best technology available.
Below are a few tips to help moms connect with their mobile devices:
Invest in a smartphone. Whether you are an Android or an Apple fan, having a phone that gives you instant access to apps, social networks, online browsing and entertainment from the touch of a screen is a lifesaver for busy moms.
App it up. With the help of thousands of app options in the Google Play Store or the Apple App Store, juggling life is just that much easier. Whether I'm deciding what meal to cook with DinnerSpinner, sharing a great article on Twitter, or checking in on my kids with Family Locator, it's worth it to spend some time researching which apps are the most meaningful to your lifestyle.
Network matters. Having a great phone and a plethora of apps does nothing to enhance your life if your network is constantly down or dropped. Verizon Wireless offers America's largest 4G LTE network in 371 markets and counting, covering nearly 75 percent of the U.S. population. Check to see if 4G LTE is available in your community.
With an innovative mobile device, a selection of helpful apps on hand and a reliable network, moms can connect anywhere, anytime with friends and loved ones.
If you're a mom who loves your smartphone, let us know how it makes your life easier in the comments.
For more Verizon Wireless news, subscribe via RSS feeds in the right rail.