On the Road With Pedal 4 Paws: Kicking Off a Brave 3,000-Mile Bicycle Trip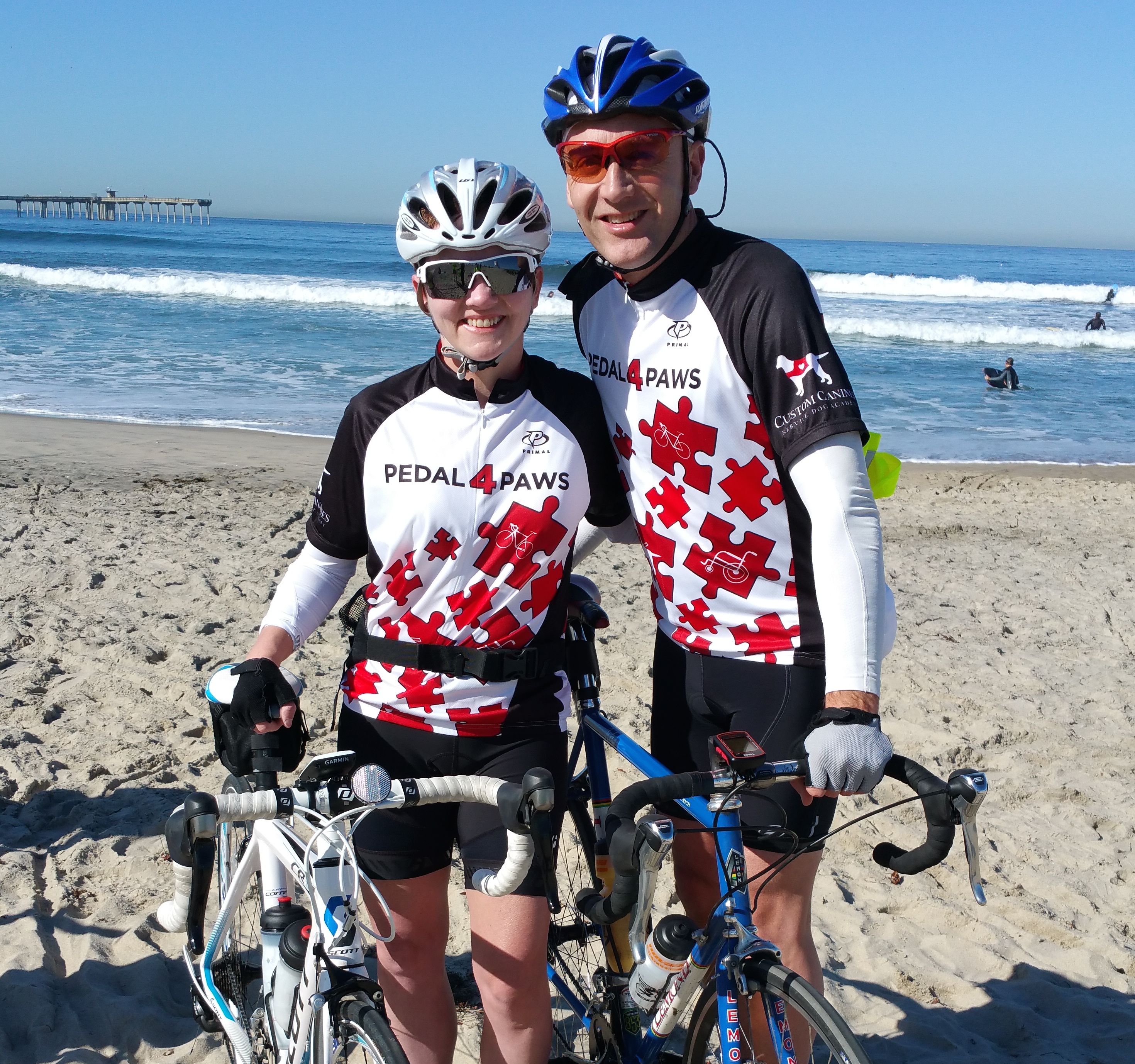 Disclosure: We loaned Jeff and Lisa a Sony Xperia Z2 for their trip.
Two Madison, WI residents have just left for a 3,000-mile bicycle trip from the Pacific Ocean to the Atlantic Ocean. And they're doing it all for the dogs. Service dogs, that is.
Jeff and Lisa Arndt, two puppy raisers from Custom Canines Service Dog Academy, set off on their cross-country bicycling trip this past Saturday. The annual event, known as Pedal 4 Paws, helps raise money and awareness for the mission of the CCSDA, a non-profit organization based in Madison that raises and trains service dogs, which are then placed with families in need - all free of charge.
Volunteers are the backbone of the organization. Puppy raisers like Jeff and Lisa take puppies into their homes and train them for more than a year before they're placed with suitable families. These families can receive autism service dogs, visual companion dogs, mobility assistance dogs and guide dogs. CCSDA also trains and provides PTSD service dogs for Wisconsin veterans.
"We will be following Lisa and Jeff on this cross-country bicycle journey from California to Florida for 52 days," said Nicole Meadowcroft, president of CCSDA. "We so appreciate them creating this unique fundraising opportunity, awareness and sharing CCSDA's mission with a larger audience!"
With the help of the lightweight and waterproof Verizon Wireless Sony Xperia Z2, Jeff and Lisa are staying connected throughout the duration of their trip, from San Diego, CA to St. Augustine, FL, no matter what weather or road challenges are thrown their way. They'll be pedaling away until April 27 – so be sure to check in on their adventures through their Pedal 4 Paws blog or Custom Canines on Facebook.
Good luck, Jeff and Lisa! We look forward to following your progress, and thank you for all the great work you do to raise awareness of this cause.
For more Verizon Wireless news, subscribe via RSS feeds in the right rail.