Organization Tips: How Tech Helps You Keep it All Together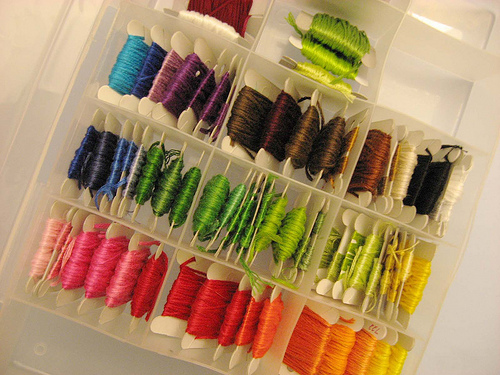 This is a guest post from Stefanie Cornwall, a stay-at-home blogging mom of three. She writes for Making of a Mom. Connect with her on Google+.
Once the wrapping paper is cleared and the food fest is over, my mind always turns to the upcoming year and improvements I want to make. As a mom of three kids and a professional blogger, my life can get pretty hectic and messy.
Last year, my top resolution was to get more organized. I was surprised at how much my mobile phone was part of that effort, so Verizon asked me to share a few organization tips related to how I use my mobile devices to keep everything in order.
I'm an Android lover. My husband and I both have Android devices – Samsung Galaxy S4s – and we love that they are synced. We use Google Calendar to keep track of everyone's schedule. Anything my husband or I put into the calendar shows up on all our devices. I also use reminders so my husband can't say he didn't know to pick up the kids!
I also love Google Docs on Google Drive, which I use for my blogging business. It's nice to be able to switch from one device to another. I write my blog on my laptop and use my tablet and smartphone to make edits and jot down ideas on the go. At meetings I love my wireless keyboard for note taking. I like it better than screen typing, and having that extra technology that complements my tablet is nice.
Another thing that keeps me organized is frequent de-cluttering. For me, an uncluttered, organized space helps keep my thinking clear. Weird I know! But when I can't walk through the house without stepping on toys, or I can't tell what I have in my closet because of all the clothes, there's nothing that feels better than a massive clean-out! I use Amazon Student Trade-in to get rid of the old DVDs, CDs and video games my kids have outgrown. It's really easy. I just scan the bar code and it tells me how much I'll get for an item. Then I get a postage paid shipping sticker emailed to me and I just stick it in the mail.
The next time we upgrade one of our devices, instead of adding to a drawer full of unused phones, I'm going to use the Verizon Device Recycling Program. I can either recycle my device to get a virtual gift card, or I can donate it to HopeLine®, a program Verizon has that benefits domestic violence victims. And it saves me drawer space!
Lastly, at the end of the year, I always do a large purge. With all the new stuff everyone got for Christmas, it's the perfect time to donate old stuff to charity. And it's just in time for that year-end tax deduction. I use my phone to take pictures and then I upload them to the Charitable Donations Log app. It calculates the value of my donation, stores all the information and sends me monthly and yearly reports. Then I schedule a pick up and get a receipt on my phone with the Salvation Army Family Store app. Easy peasy, mess is gone. I'm ready to face 2014.
How do you use mobile devices and apps to stay organized? Let us know your organization tips in the comments.
For more Verizon Wireless news, subscribe via RSS feeds in the right rail.
Photo Credit: smallestbones via Compfight cc