Partnership With Brookfield Zoo Brings Animals to Corliss High School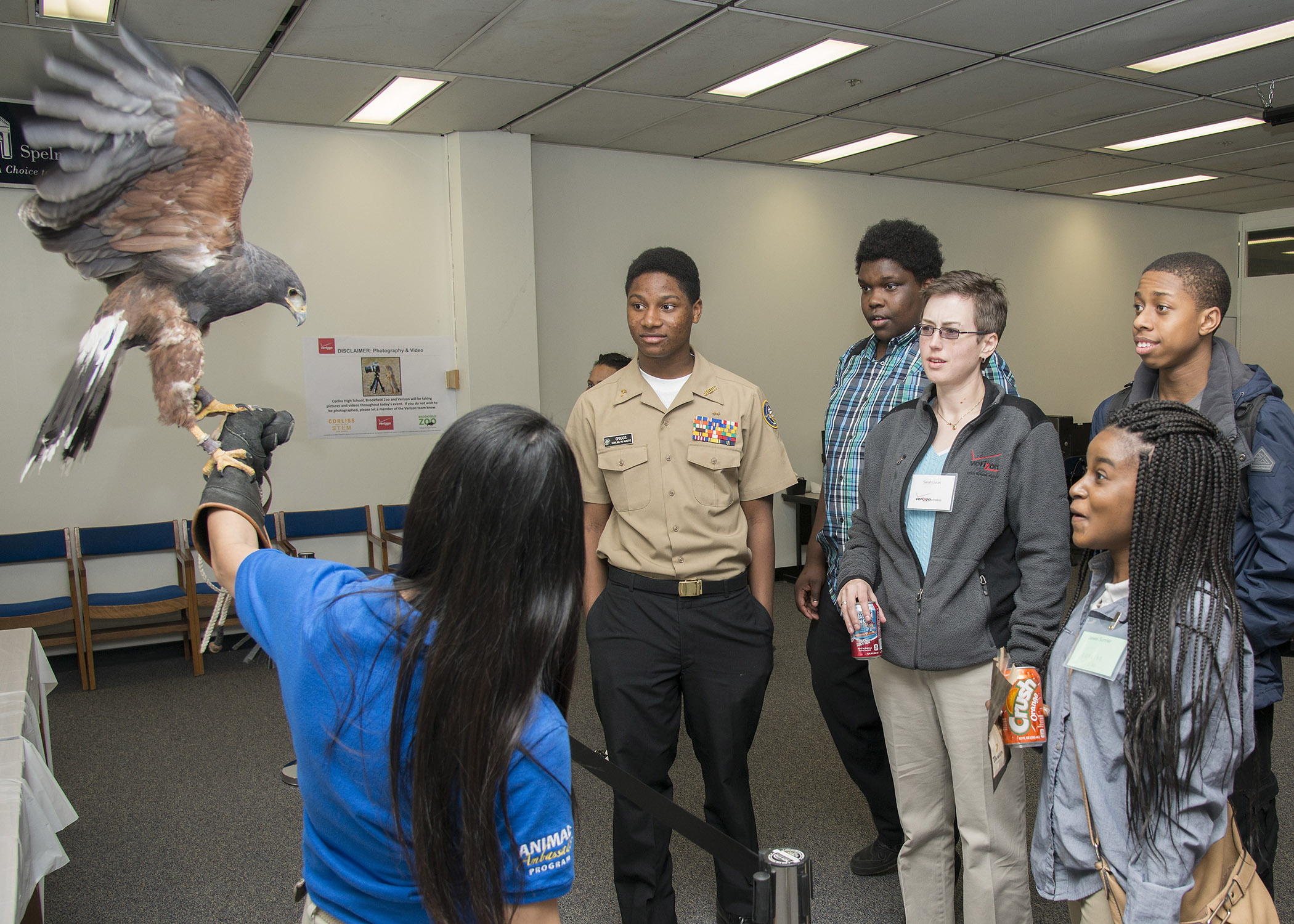 Recently, students at Corliss High School on Chicago's south side received a visit from some special guests – a hawk, owl and sloth from the Brookfield Zoo!
The visit was made possible in part through a $10,000 grant to the Chicago Zoological Society from Verizon Wireless to develop its King Conservation Science Scholars program. The program offers training to help teens become scientifically literate and ready for careers or college.
As part of the program, students received a presentation from zookeepers about their own individual career paths and education. Verizon mentors also were on site to have lunch with students.
"I liked seeing how the Zoo engaged the students and allowed them to see wildlife up close," said Keith Randale, a Verizon mentor. "With many of the students coming from an urban environment, they can't get to the Zoo and would not have a chance to see the animals."
Corliss High School is one of five Early College STEM Schools (ECSS) available in the Chicago Public School system. Each school in the program is focused on curriculum designed to develop skills necessary to be prepared to find employment and achieve in the 21st century workforce. Since the program's launch, Verizon Wireless has been paired with Corliss High School to mentor students and map the engineering and technological skills needed to achieve today and uncover career opportunities tomorrow.
For more Verizon Wireless news, subscribe via RSS feeds in the right rail.