My Passion, My Day at the MLB All-Star Game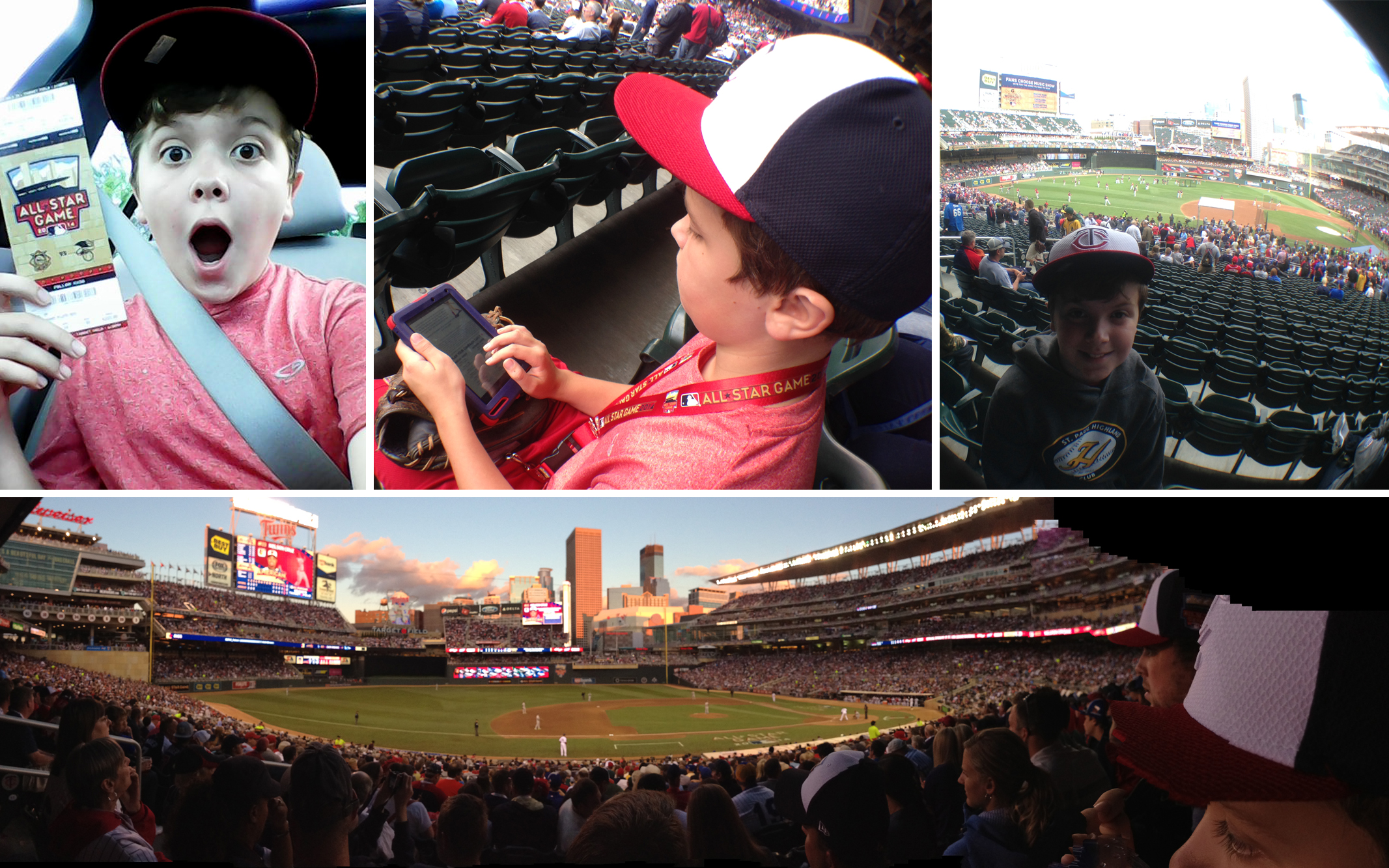 This is a guest post from Cole H., an 11-year-old baseball player and avid Twins fan from St. Paul, MN. The 2014 Major League Baseball All-Star Game was hosted in Minneapolis/St. Paul last week.
My name is Cole, but my mom calls me "stat man" because I like to know everything about my favorite Major League Baseball (MLB) players. I play on two baseball teams in St. Paul, and we have season tickets to the Minnesota Twins. I love going to games, so when I heard the All-Star Game was coming to my home field — whoa. This was only the third time ever that Minnesota hosted the All-Star Game, and it's the first time in my life.
My dad and I got to go to all the All-Star events at Target Field last week. I thought the home run derby was good, but the All-Star Game was the best. We got there really early to watch batting practice (BP). We brought an Ellipsis 7 tablet and connected to the Verizon network with an XLTE-ready 4G LTE Jetpack. It was like having my own super-fast connection (a lot faster than at home).
I followed BP on the MLB's interactive roster, and I replayed the big hits, like Derek Jeter's double and Mike Trout's triple, on MLB's Statcast. I knew Trout ran faster than 20 miles an hour before they even announced it in the stadium. It was awesome!
I used the tablet and Jetpack for the whole game. My dad put a Rugged Case on the tablet, but I never dropped it. We also brought a Mophie Powerstation Mini with us. No batteries died in the eight hours we were at the field. My dad's definitely hooked on the Powerstation.
I took a lot of pictures with the tablet (it's great for selfies), and we used my dad's iPhone 5s with an Olloclip Lens. The field looked really nice in the wide-angle and fisheye lenses. The fisheye was the best lens because we could take pictures of us close up and have the whole field in the background.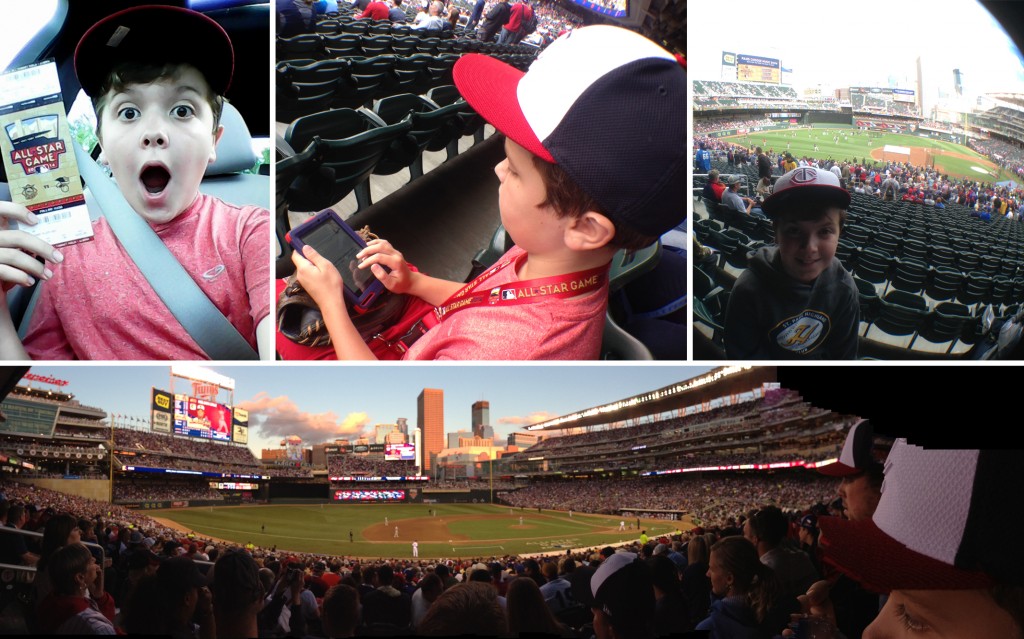 We also took a lot of video on the tablet and iPhone. My sister begged me to record Idina Menzel singing the national anthem. About halfway through the song, the whole stadium started to rumble and, all of a sudden, the Thunderbird F-16 Falcons shot up from behind the big screen and right over our seats. It was amazing! I got it on video here:
I'd have to say my day at the All-Star Game was one of the best days of my life, so far. It was so cool to be right there and to follow all the inside action on the tablet. We have the photos and videos to share with my friends and family, and I'll keep them forever and remember how much fun my dad and I had that day.
Disclosure: We loaned Cole and his dad some of the equipment featured in this blog. Cole's parents are Verizon customers and were not compensated for this post.
For more Verizon Wireless news, subscribe via RSS feeds in the right rail.