Pounds Lost & Inspiration Found: Verizon's Seth Prescher Shares Weight Loss Journey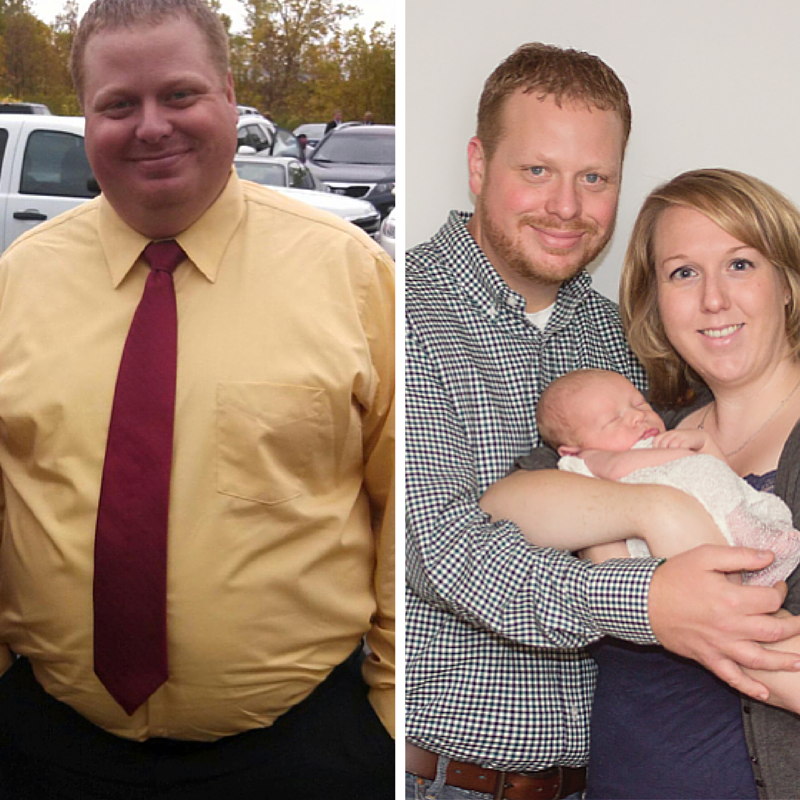 According to a study published in the Journal of Occupational and Environmental Medicine, employees who ate healthy food during the entire day were 25% more likely to have higher job performance. And, with 30 minutes or more of exercise each day, job performance increased 15%.
Verizon is committed to supporting employee health and wellbeing through benefits such as the Verizon Health and Wellness Center at the Customer Call Center in Mankato, MN.
Customer Call Center HR Recruiter Seth Prescher took advantage of the Health and Wellness Center, his benefits package and support from coworkers when he set out to transform his lifestyle, and he eventually lost more than 90 pounds and 10 inches in just over a year. We sat down to talk with him about what inspired his weight loss journey, new healthy habits and what he has learned along the way.
Q: When did you decide it was time to make healthy changes to your lifestyle?
A: It was the week after my friend's wedding when I saw pictures and realized that my weight was out of control. I had struggled to find a shirt that fit in the prior weeks, but I eventually found one. When I looked at the pictures from the wedding, it hit home that I really did weigh 297 pounds. I called my wife and asked if she would join me in making some healthy lifestyle changes. She was fully onboard!
Q: How did you start your journey to a healthy lifestyle?
A: I went to the Verizon employee benefit page. I had always known there were discounts and resources for living a healthy lifestyle, like a partnership with Weight Watchers, but I never took advantage of the opportunities. My wife and I started attending meetings and using the Weight Watchers Mobile app. The biggest lifestyle change was awareness of what we were eating.
Q: Did you make any other changes to support your weight loss transformation?
A: Initially, nutrition had been my sole focus, but then I discovered running. I started to run after the Call Center's annual 5K. I've always attended the event and walked the track to cheer for coworkers.
As I waited for the race to start this year, I told myself that I'd start running and make it as far as I could. Even though I didn't run the whole race, it sparked something. I run all the time now!
Q: How did coworkers react to your improved health?
A: The support I received from my VZ family was a huge help. Two trainers at the Call Center's fitness center, Anika and Josh, answered the many questions I had along the way about food and exercise. They pushed me and motivated me to try new workouts.
One coworker I know also lost a lot of weight and told me I was the motivator for him to make healthy changes. I have never thought of myself as the poster guy for health, so that was uplifting.
Q: What mobile technology did you use to help support your weight loss goals?
A: The Weight Watchers Mobile app allowed me to scan in the foods I was eating and easily keep a food diary. I had never realized just how much unhealthy food I was eating every day because it was easy.
I love the Nike+ Running app on my phone – I can track the miles I have run, my heart rate and calories.
I also tried a million headsets for running to music; LG Tones is the one that works best for me. The sound quality is great, and I don't have to adjust them while I'm running.
Q: What's your biggest takeaway from your weight-loss journey?
A: My son Everett is all the inspiration I need. He hasn't started crawling yet, but I figure I'm training for those soon-to-come days when I'll have to chase him around. I am healthy, and that is the biggest factor for my future, my son and my family. It meant so much to be part of Verizon during this whole transformation. The culture, the support — it made all the difference.
For more Verizon Wireless news, subscribe via RSS feeds in the right rail.