Power Your Passion With Technology
Black History Month is a time to celebrate the profound and positive influence African- Americans have had on the history of the United States.
This year, Verizon is celebrating the achievements of a team of Bronx Academy Middle School sixth-graders who collectively applied their creativity and uniqueness to design and build a mobile app that would solve a problem they identified in their school.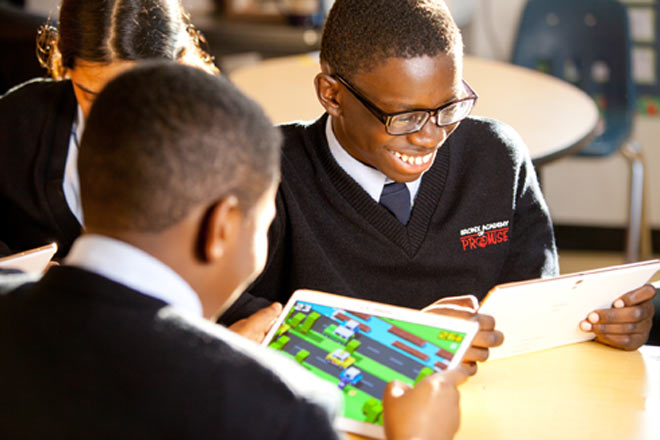 The Bronx Academy of Promise is a once-failing charter school that started in a hand-me-down building, in the shadow of the elevated tracks of the IRT Lexington Avenue subway line, in the lowest socioeconomic congressional district in the United States.

Verizon's national app challenge encouraged the students on the app-development team to realize their passion for technology and potential for greatness. The students went on to design and build Quest Math – an app that develops math skills for students in grades four to eight.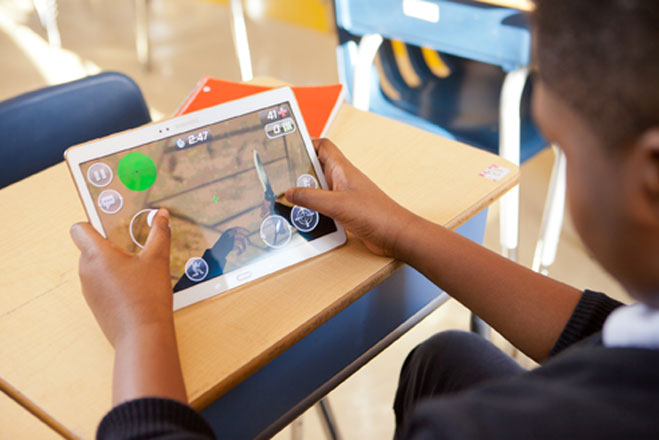 They were one of 10 national winners in the 2013-2014 Verizon Innovative App Challenge. 
Discovering the Potential in All of Us
The Bronx Academy team embodies the spirit of Verizon's Potential Of Us campaign, which encourages diverse communities, especially the African-American community, to reach their full potential.

The students on the team were inspired by technology and gained newfound confidence.
 
"They were able to think that anything is possible and the sky's the limit. Also, they can now think, 'What I do is important. I have a voice. I don't have to scream it, but I have something to say.'" - Catherine Jackvony, principal of The Bronx Academy of Promise
 Like these young innovators, many Americans are creating their own legacy by pursuing their interests in science, technology, engineering and mathematics (STEM).

On Feb 3. Verizon will introduce the winners of the 2014-2015 Verizon Innovative App Challenge – innovators who will turn today's unthinkable into tomorrow's reality.