Must-Have Tech Picks From PR & Digital Marketing Pro Arik Hanson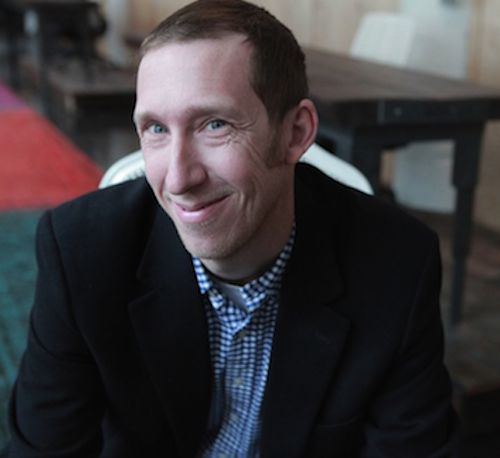 Today we're launching the Must-Have Tech series on this blog. We connected with tech-loving pals from across the Midwest to get their take on what tech they simply can't live without. Our first Q&A features Minnesota resident Arik Hanson, an independent PR/digital marketing consultant and principal of ACH Communications. Follow him on Twitter - @arikhanson.
Q: Share a tech "ah-ha" moment you've experienced. When did you realize technology would significantly change your personal/professional life?
A: Communicating with clients is paramount in my business. Most of the time, I do that via a combination of email, phone and face-to-face meetings. But, lately, I've found myself using other tools to get in touch with them – namely, Facebook. I'm always surprised how some people respond more quickly to Facebook messages than they do their own inbox!
Q: What are your top 1-3 must-have tech products? Why do you love these products?
A: My Apple TV is right up there. All our TV is "appointment only!" On the business side, my phone is essential, obviously. I do everything from email to voice calls to managing email campaigns on my phone (note: I'm a Verizon customer!). My laptop is also a big tech piece of my life. It goes with me EVERYWHERE. On vacation (sadly). To the coffee shop. Even on the beach!
Q: What are your top 1-3 must-have apps? Why do you love these apps?
A: Recently, I'm all over Sling, the app that now gives me access to ESPN, TNT and Bravo, among other cable providers. Before Sling, I had no access to live sports. It has literally changed my life.
I'm also excited for the new HBO app for less than $10 a month. I will be able to watch every episode of Curb your Enthusiasm. I'm signing up for that the moment it's available (it's slated for April 2015).
I'm also experimenting and playing with the Meerkat app lately – something a lot of people in our industry have been playing with. Don't believe me? Just watch the #SXSW Twitter feed!
For more Verizon Wireless news, subscribe via RSS feeds in the right rail.