Presidents Day Apps Promote Learning and Savings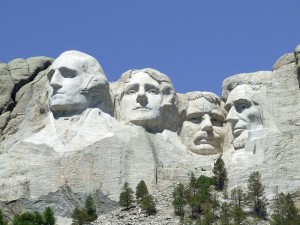 This year, Presidents Day will be celebrated on February 18th as a time for Americans to honor the politics and personalities of those who have lead our nation through thriving and perilous times. There are also those who see Presidents Day as an opportunity to take advantage of some great sales. Whatever your focus might be on Monday, here are a few free Presidents Day apps to help get in the holiday mood.
Where was George Washington born? Who was Abraham Lincoln's vice president? How many years was Franklin Delano Roosevelt in office? Learn these facts and more with the U.S. Presidents app. Compatible with Android devices.
Do you know all of your U.S. Presidents? Your kids probably do! Regardless, Kids Finger Painting – President's Day HD is ideal for all ages as it lets users color a picture of their favorite U.S. President and personalize it with a frame and their autograph or message! Compatible with Apple devices.
To learn about the current presidential administration, check out The White House app. It gives users the latest updates from 1600 Pennsylvania Avenue, including news from The White House blog and press briefing room, photo archives and live streams of events around the country with President Barack Obama and administration officials. Compatible with Apple devices.
Finally, if you're looking for a good Presidents Day deal, the Weekly Ads & Sales app is a must-have addition to your smartphone's library. This app, which is useful year-round, allows users to browse the weekly ads for more than 100 major retailers. Compatible with Apple devices.
For more Verizon Wireless news, subscribe via RSS feeds in the right rail.