Programs and Mobile Apps for Small Business Owners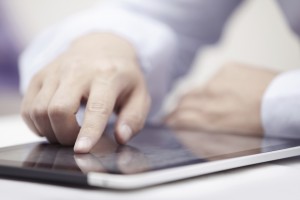 Small business owners have a new best friend—the tablet. From 2011-2012, tablet use among small businesses grew by 140 percent, and by the end of 2013, it is predicted that nearly 10.3 million small businesses will have adopted tablets as their preferred form of mobile technology. In order to get the most mileage out of their mobile devices, there programs and apps for small business owners that can be turned to as innovative add-ons for ongoing operations.
When it comes to apps for small business owners who work long hours, having programs that provide the ability to work remotely is a must. OnLive Desktop (Free, iOS and Android) and Kingsoft Office (Free, iOS, Android, Windows), with the addition of Google Drive or Dropbox are simple solutions for accessing files outside the office. If you need to do some face-to-face collaboration with co-workers, GoToMeeting (subscription fee varies, iOS and Android) and Google + Hangouts (free for Google + users) is the perfect solution. Users can join, host and schedule meetings and share presentations, spreadsheets and reports right from their tablets, from almost anywhere!
For on-the-go transactions, an assortment of accessories and apps for small business owners such as Intuit GoPayment (per use and subscription fees vary, Apple and Android), which syncs with QuickBooks, and PayPal Here ($14.99 + free app, iOS and Android), which can be linked to a PayPal account, allow customers to make a payment simply by sliding their credit card through the tablet-linked card reader. For billing purposes, Invoice2go ($9.99, iOS, Android, Windows) allows users to create and send invoices digitally, while DocuSign (free for DocuSign customers, iOS, Android, Windows) allows clients or customers to digitally sign a contract on the spot, which helps eliminate time lapses following proposals or agreements.
Taking inventory can be a tedious process, but with the help of these apps for small business owners, users can reduce stress and improve efficiencies. Inventory Tracker ($4.99, iOS, Android, Windows) offers real-time tracking on each item's sale, shipment and arrival. The barcode scanning feature, also allows for a quick summary and assessment of an item's profile.
When you're a small business, it is essential that your enterprise is ready to go, no matter where business takes you. By utilizing these and other programs and apps for small business owners, organizations and individuals alike can provide their customers quality service in a dynamic marketplace.
For more Verizon Wireless news, subscribe via RSS feeds in the right rail.