Quarter Midget Racing: Amping Up the Speed Around the Dirt Grands Track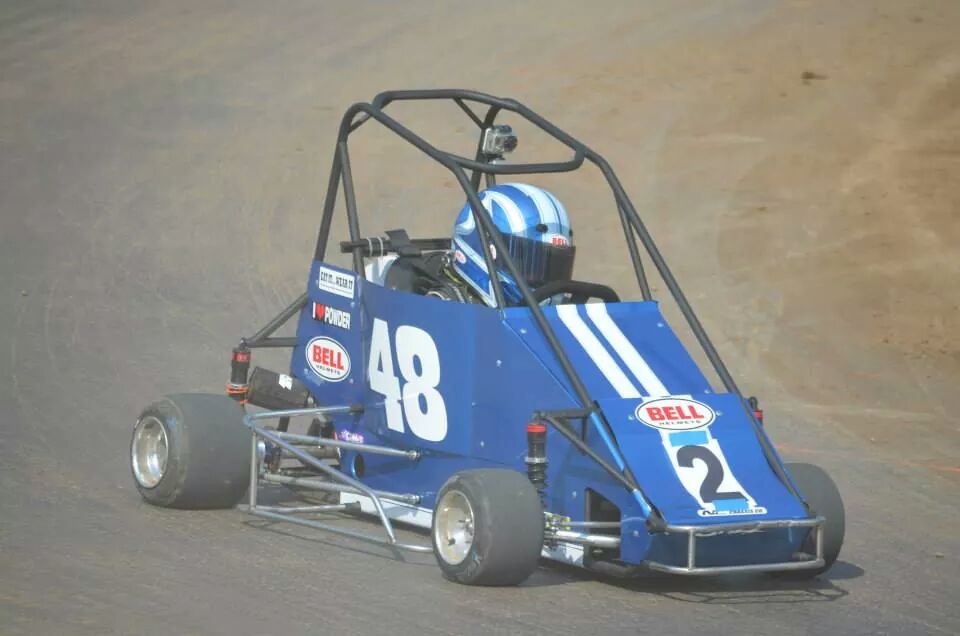 This is a guest post from Rodger Watts, an active member of the Christian County Quarter Midget Association (CCQMA), one of the Illinois club divisions of Quarter Midgets of America (QMA). The QMA is a national non-profit organization made up of 4,000 quarter midget drivers. The CCQMA hosted the 2014 Quarter Midgets of America Dirt Grands event from July 27th through August 3rd right on Watts' home turf in central Illinois. He is on the network team for Verizon Wireless.
Quarter midget racing is a family-oriented sport that involves racing in specially prepared cars. The cars, rules and safety procedures are designed specifically for children. Drivers race on oval tracks approximately 1/20 of a mile.
The national sanctioning body of quarter midget racing (QMA) has three national events called "Grands" every year - an Eastern and Western Grands for pavement racing and a Dirt Grands for -- wait for it -- dirt.
Every year, a different track hosts a Grands event. This year's 2014 Quarter Midgets of America Dirt Grands took place in Taylorville, IL, where children aged 5-17 came from all across the country to compete in one or more of 16 different racing classes.
The event was streamed live by the great folks at Loudpedal Productions, as well as through some GoPro footage. Verizon Wireless loaned us three Jetpacks to boost 4G LTE service at the event.
On each day of racing, video was streamed for more than eight straight hours without as much as a glitch. The network performed flawlessly. I'm told the event was even viewed from as far away as China. During our race, I was receiving texts from friends who were watching the race while vacationing in Florida!
Here's a look at the view from the track:
My 8-year-old son, Mitchell, is our team's driver. He races a Grizzly chassis built by Nervo Chassis Company, in the Junior Animal class. For context, the Animal is a 202cc race engine manufactured by Briggs and Stratton. The Junior Animal class is for drivers aged 5-8, and the engine is restricted down to about 150cc. Mitchell is a Jimmie Johnson fan, so his car is painted just like the famous #48, as well as his helmet.
Unfortunately, the common question was, "What's wrong with the car?" We didn't have the best day. But I guess when fellow racers can tell a car is mishandling from watching a video stream over the Internet, the detail must be very good!
For more Verizon Wireless news, subscribe via RSS feeds in the right rail.