Realtors Using Wireless Technology to Buy and Sell Homes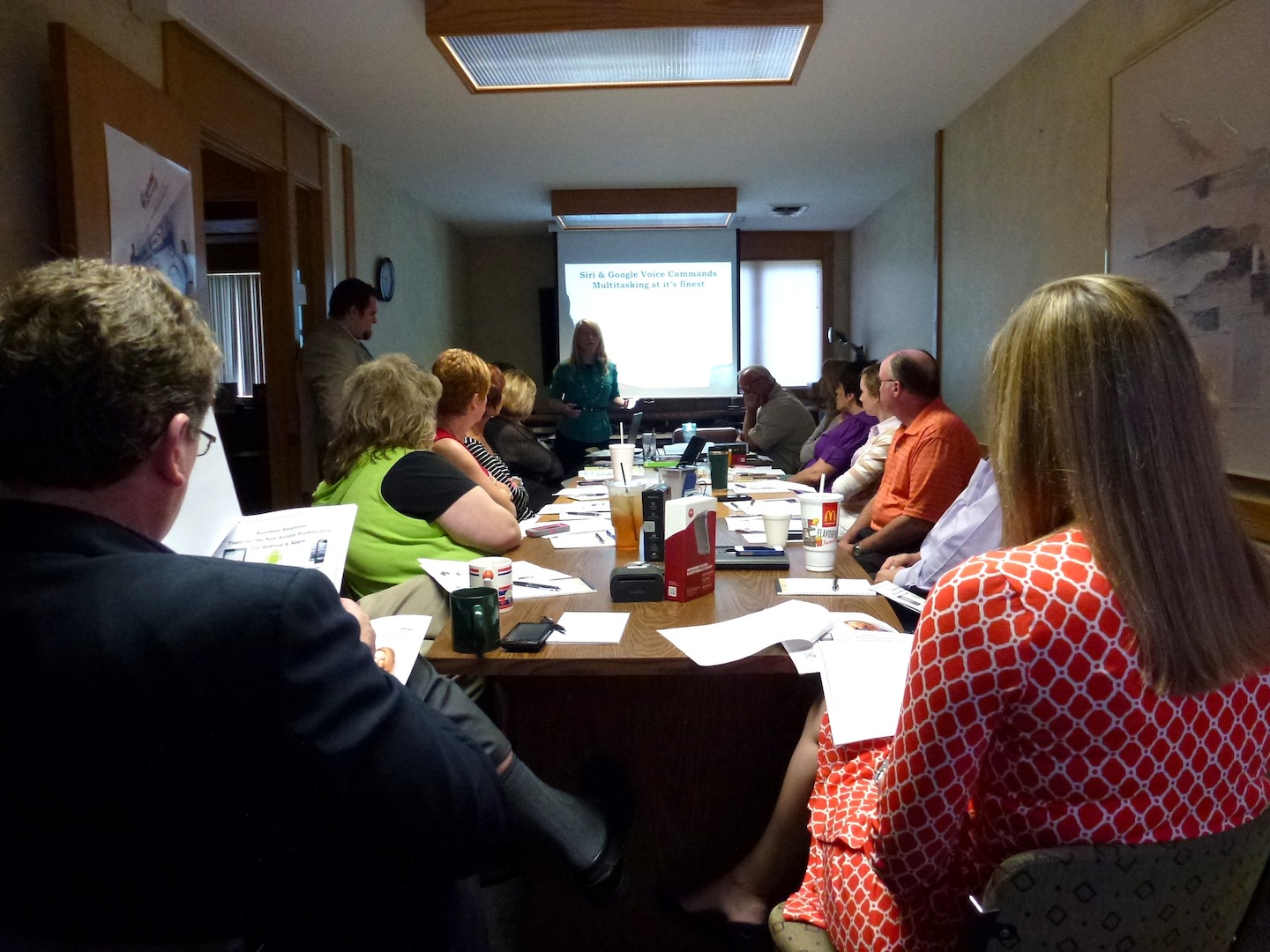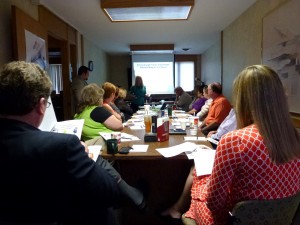 The housing market appears to be in full recovery mode and real estate agents across the Midwest are getting busier. As the market recovers and agents are spending more time on the road, realtors using wireless technology are seeing improved connectivity and influence while selling homes.
Recently, a Verizon Wireless business solutions team from our Midland, Michigan, store hosted an on-site wireless workshop for a group of 20 realtors at the REMAX of Midland office. The focus of the session was to help agents increase their productivity and efficiency in the field through the use of their mobile devices and connected accessories.
Over the course of ninety minutes, our team discussed and demonstrated a wide array of productivity tips and tools for realtors. Coupled with a mounted Bluetooth speaker, voice commands for both Android and Apple devices can turn an agent's car into a hands-free mobile office for calls, document processing and note taking. Electronic signature and verification applications, such as DocuSign, can take some of the hassle out of signing and sending offers or counter offers by allowing the documents to be signed and sent via phone or tablet.
Throughout the session, agents discussed how mobile technology is crucial for continued success in connecting with younger first-time buyers.
Vicky Sowden, an 11-year veteran of real estate, feels that younger homebuyers equate technology and accessibility with competence in the market when it comes to working with realtors.
"Let's face it, the home buyers are getting younger and younger," says Sowden. "Due to low interest rates and great first-time homebuyer programs, a lot of these graduates are looking to buy and they're all on their phones researching and making decisions. So, accessibility through text messages and mobile applications is essential for buyer agents looking to build trust."
At the end of the presentation, the realtors pulled aside some of our team members to have one-on-one discussions about nearly every aspect of the session. Others stayed behind to try out some of the gadgetry or to share their personal success stories of mobile technology in their industry. By the time the room emptied, each of the realtors went back to their regular workday with a few more mobile technology tools and the comfort of knowing that they could turn to our team if they had any questions in the future.
For a list of Verizon Wireless workshops in your area, visit the Verizon Wireless website. If you're a Michigan business interested in scheduling a wireless workshop for your business, leave a comment below and we'll have the right person in your market contact you.
For more Verizon Wireless news, subscribe via RSS feeds in the right rail.