Cell on Light Truck Boosts Data Capacity at Red Bull Crashed Ice Event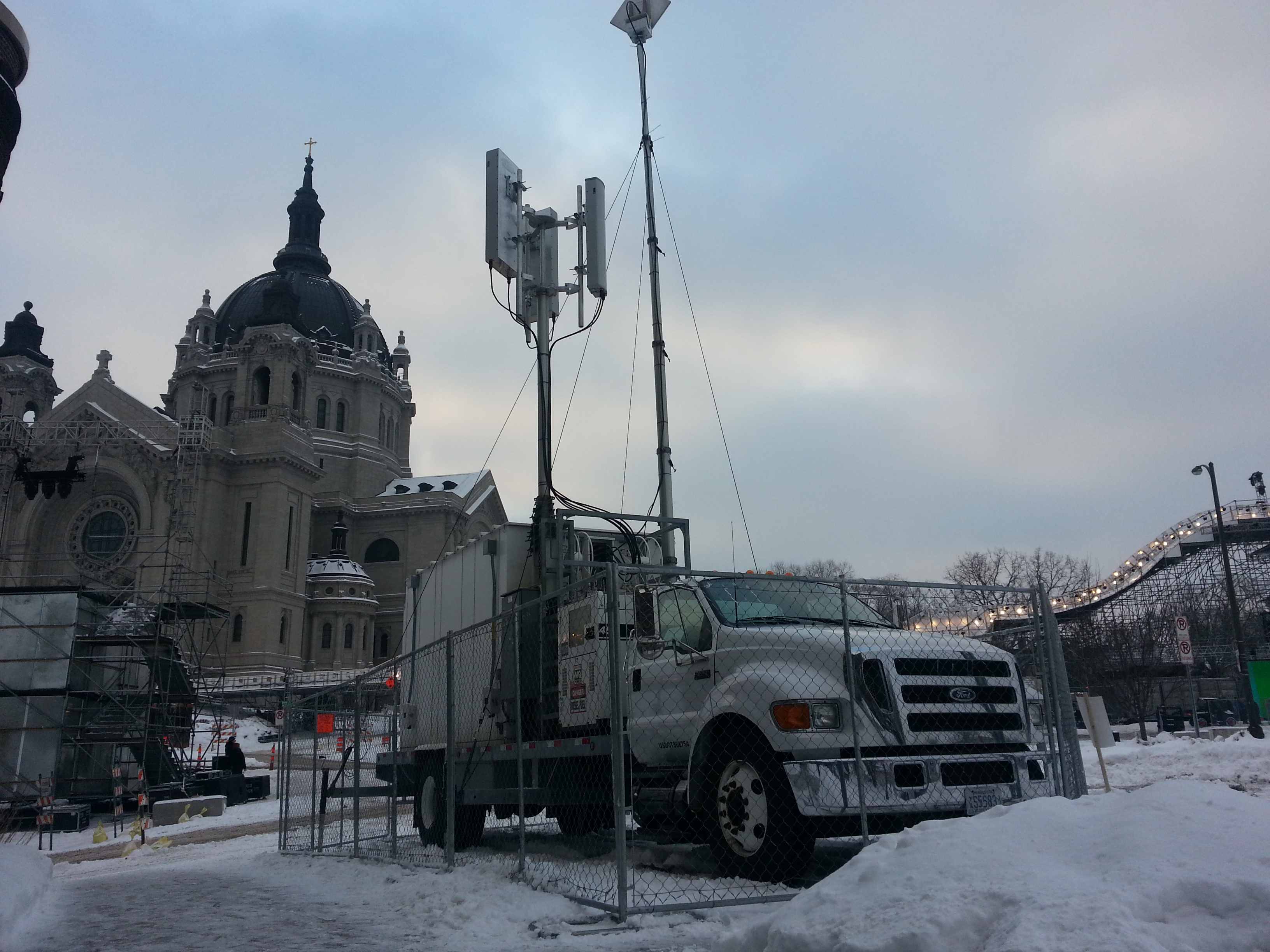 In order to keep the more than 100,000 expected spectators connected at the Red Bull Crashed Ice competition February 20-22 in Saint Paul, MN, we are deploying a Cell on Light Truck (COLT) to join the festivities, along with activating two additional "small cell" sites.
A huge crowd has witnessed the event in previous years at the Cathedral of Saint Paul. There is plenty of high-speed action to share on social media as the skaters compete along the 430-meter track with a 131 foot vertical drop and plenty of obstacles along the way.
Verizon is providing customers more than 100% additional data capacity on our 4G LTE network for the event. The COLT, which is a fully functional mobile cell site, will be stationed near the start of the race (Old Kellogg Blvd. and Summit Ave.) To boost 4G LTE capacity near the finish line and vendor areas, two small cell sites have been activated on nearby buildings.
We deploy temporary network solutions for major events, such as the ice cross downhill competition or the Minnesota State Fair, as well as for emergency situations, such as Red River Valley flooding in the Fargo-Moorhead area.
This is the third visit for the sport of ice cross downhill to Saint Paul and the second stop on the 2014 World Championship circuit. Spectator shuttle and parking information is available from the City of Saint Paul.
If you attend the event and are enjoying our boosted 4G LTE network, send me a tweet - @VZWkaren.
For more Verizon Wireless news, subscribe via RSS feeds in the right rail.