Registered Dietician Recommends Best Thanksgiving Apps For Meal Prep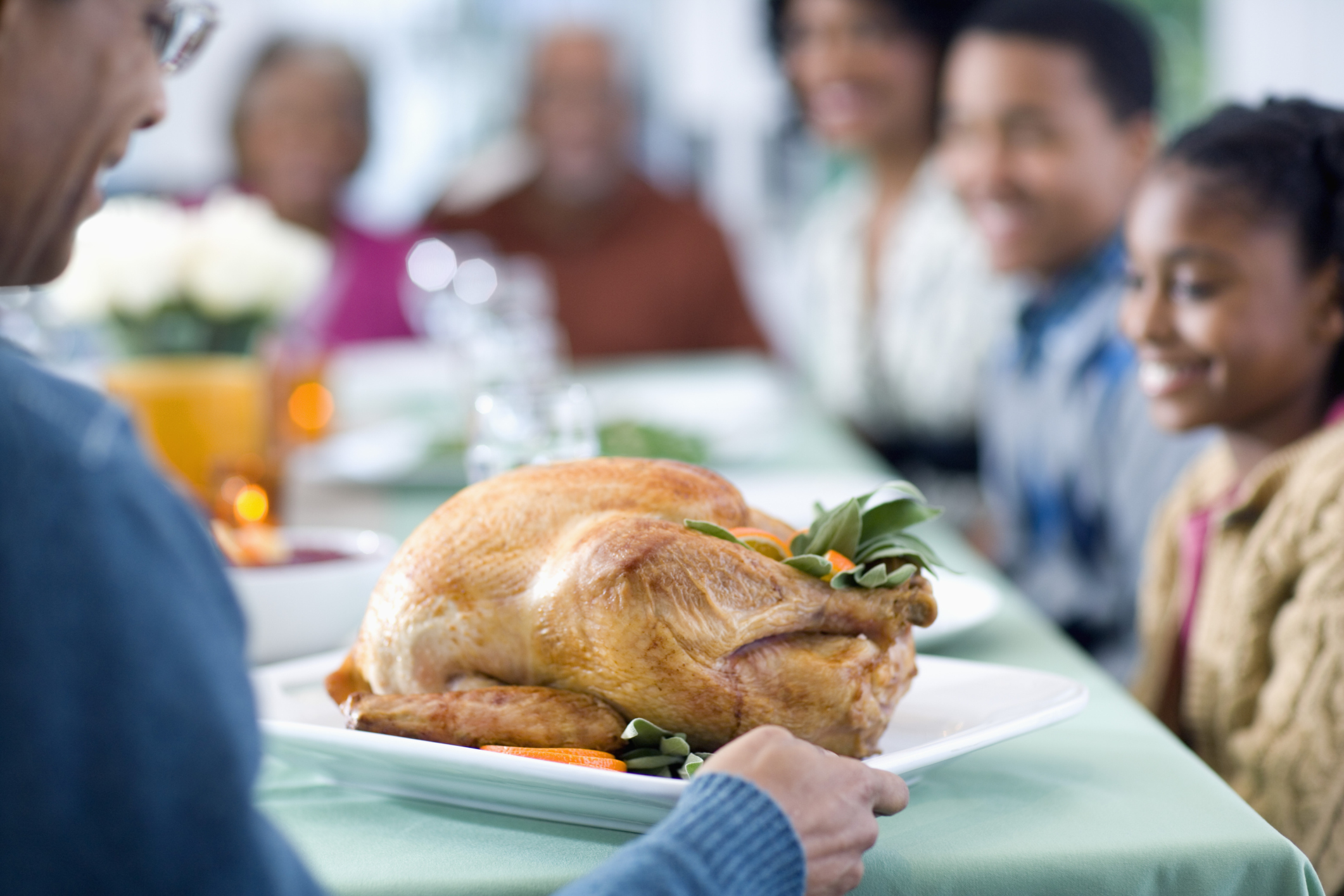 From knowing how long to cook the turkey to modifying a recipe and making a grocery list, the detailed planning and preparations for your Thanksgiving dinner can be simplified with the help of some great Thanksgiving apps.
Nebraskan Kaiti George, a registered dietician and licensed medical nutrition therapist at Hy-Vee who regularly blogs at Her View from Home, recommends tapping into grocery store apps, like the one developed for Hy-Vee, to find recipes designed for specific dietary needs. This is important to remember for big holiday meals like Thanksgiving where people with different diets come together at one table.
"If you are diabetic, have high cholesterol or just want a week's worth of recipes for a tight budget, the app will help you select meals and meal plans," she said. "From weight loss to $3 meal suggestions, the opportunities with this app are endless. You also can save some of the recipes into a file and reference them whenever you need them."
The Hy-Vee app also has a shopping list function, which will come in handy with the extra-long list for Thanksgiving dinner. Another similar app is the Grocery Gadget, which helps you plan out healthy meals in advance.
Tweaking a favorite recipe for Thanksgiving or every day is easier thanks to Meal Makeover Moms, an app created by two registered dietician moms.
"I've actually worked with both of them, and this app is wonderful," George said. "It has kid friendly recipes and healthy video tutorials. There's a shopping list function on it, too. You can make those mashed potatoes healthier or modify stuffing to fit a dietary need."
For new twists on Thanksgiving dishes and help with recipes, George recommends:
George also suggests people check out MyFitnessPal, which tracks your calories consumed and exercise logged. This will come in handy during the holidays.
"It's important to have fun during the holidays, but also to keep your health in mind," George said. "I use this app for myself and my clients. It's really easy to lose sight of healthy eating during the holidays, so I recommend people don't freak out about eating pie, but track what they're doing with my suggested Thanksgiving apps."
For more Verizon Wireless news, subscribe via RSS feeds in the right rail.