Roadtreking With Mike Wendland: Duck Hunting With 4G LTE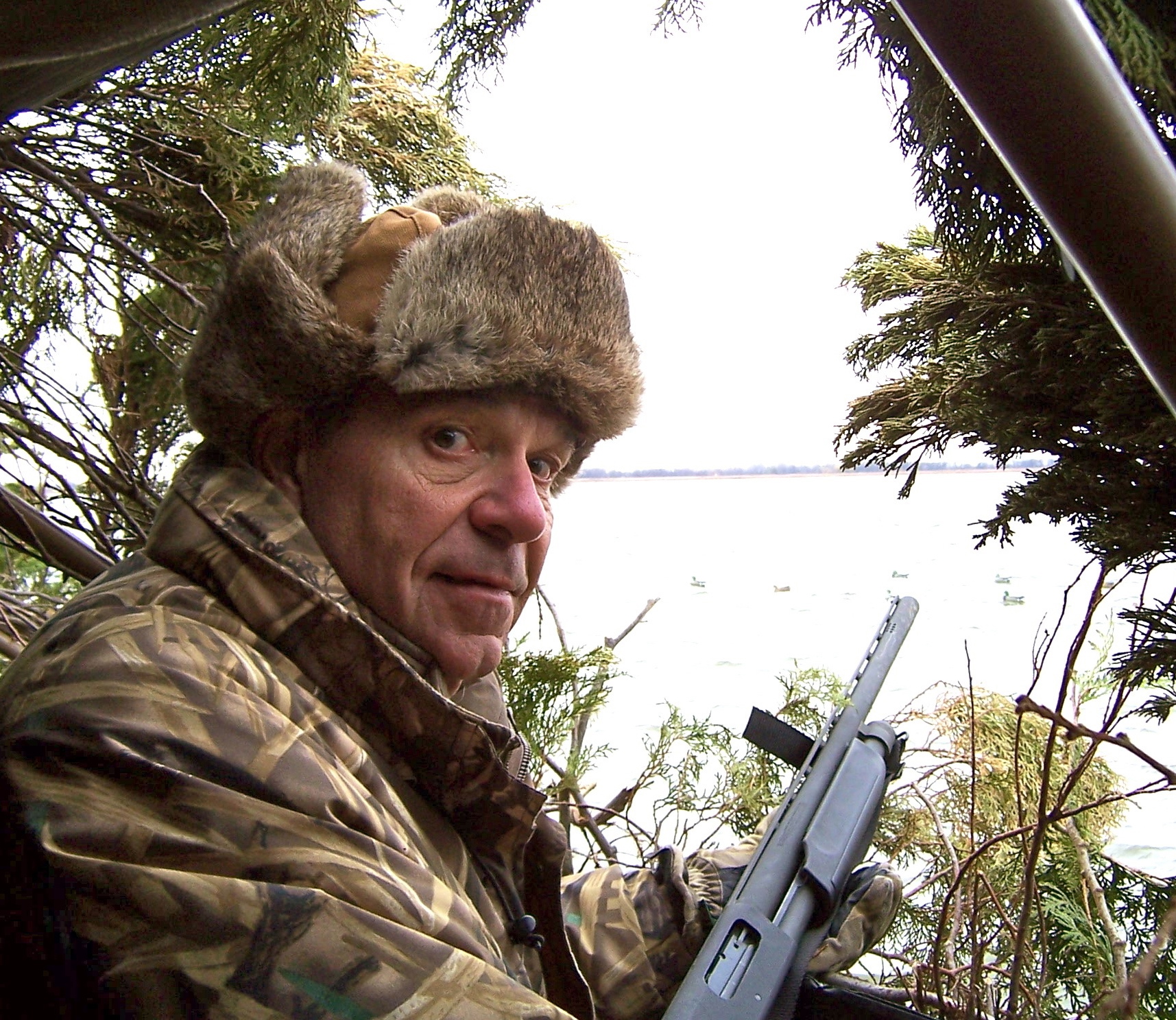 I held my gun in one hand, my smartphone in the other.
On the screen, a satellite photo I had just downloaded showed exactly where we were and what the tree cover and swamp potholes were all around us.
I was duck hunting on Michigan's Rush Lake, a small smile-shaped body of water about a mile south of Lake Huron at the tip of the Michigan Thumb.
I was in a blind on the shore of the lake with my hunting buddy, Jay, and the smartphone image confirmed what we knew: We were in the middle of nowhere. There was not another house or car or real road anywhere in sight. Yet, with that map, you could see where the ducks would land in the stiff northerly winds. We were strategically located.
4G LTE from a duckblind.
I closed the Google Map image and opened an app called Raindar. Live radar images showed we were about to be clobbered by heavy rains.
Perfect duck weather.
I sent a quick text message to my wife telling her I'd be late, that we planned to stay in the blind all day.
Hunting sure has changed a lot. Aside from advances in clothing, weaponry and the like, wireless cellular coverage and the robust 4G LTE network speeds that Verizon delivers over even remote stretches of hunting territory gives hunters and outdoor enthusiasts all sorts of benefits unheard of in an earlier day.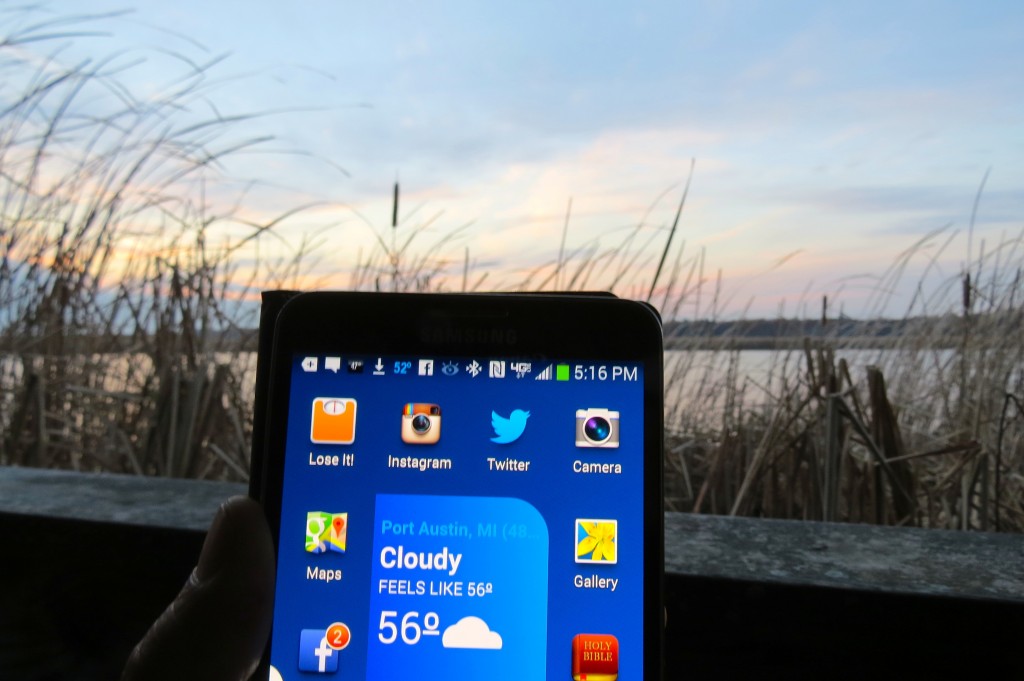 For one thing, I was able to go hunting. I write, photograph and video travel and tech stories for a living. I update a blog and social media sites throughout the day, and if it wasn't for the reliability of instant communications access as afforded by 4G LTE, I'd be at home in my office answering emails and writing.
Instead, I can handle what needs to be handled during the day from a duck blind.
Earlier this fall, I scoped out some deer hunting possibilities in the Pigeon River State Forest near Vanderbilt, a half hour south of the Mackinac Bridge and a place pioneering Michigan conservationist P.S. Lovejoy liked to call "The Big Wild."
Ten miles in, as I camped on a hill under trees in full autumn splendor with the sound of bugling elk echoing through the woods, I still had 4G LTE coverage and, using those Google maps, found a nearby two-track that would take me to a perfect clearing to set up a deer blind.
Firearms deer season in Michigan opens this Friday, November 15, with other nearby Midwestern states following suit over the next few weeks.
I'm far from unique in packing a smartphone along with my hunting boots and gun. Most hunters these days also use satellite imagery to vector them into special spots, to help them navigate in the woods and have the peace of mind of knowing what is really just over that next hill.
My annual hunting trips are highlights of my year.
On our duck hunting excursion the other day, we saw hundreds of ducks and lots of geese. We didn't fire a shot. And that's okay. I now shoot more photos than ducks. Jay cleans, cooks and eats what we shoot. I don't like to eat wild duck, ever since I nearly cracked a tooth on a shotgun pellet a few years back.
I go hunting because I like watching the sun rise in the wilderness. And set, too. And in between, I love to watch the cattails blow in the wind, the muskrat ripple the water in long slow wakes, the waterfowl whirl and twirl as they set their wings to land in our decoys. One year, we watched a deer swim across the lake, emerging just a few dozen yards from our blind.
And when it rains and the wind blows, the ducks fly. So the downpour that arrived just as my smartphone app predicted may have been uncomfortable for us. But it was just ducky for the ducks.
With deer, most hunters hope for snow.
So those weather apps will be getting quite a workout over the 15-day deer season.
As will the smartphone cameras used by successful hunters to post photos of their trophies on social media sites – a virtual buck pole that will be seen by more people than the traditional buck poles still in use outside taverns and sporting goods shops in hunting communities.
These days, hunters compare not just bullet calibers, but smartphone megapixels.
Disclosure: While Verizon Wireless compensates Mike for the stories he reports from his travels throughout the Midwest about how technology enhances our lifestyles, all opinions and content are directly from Mike, not Verizon Wireless.
For more Verizon Wireless news, subscribe via RSS feeds in the right rail.