Use Your Second Screen During Sunday's Big Game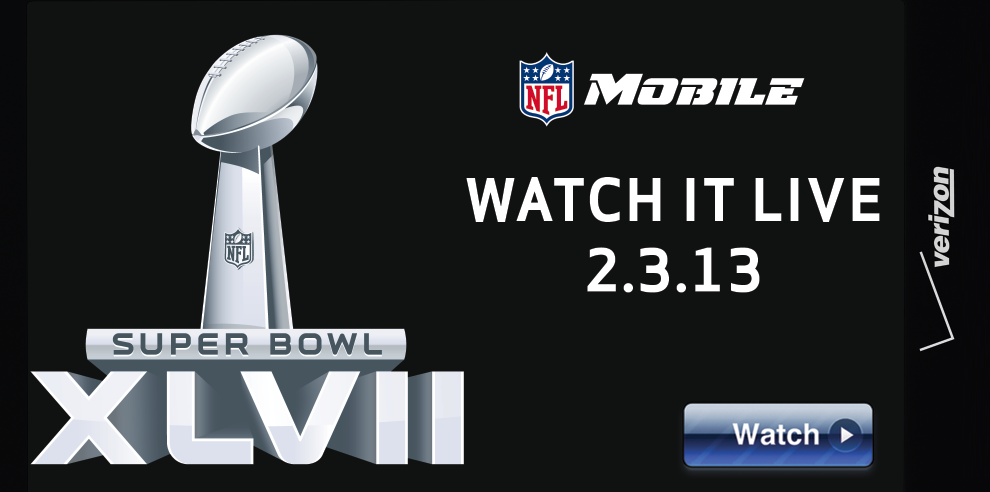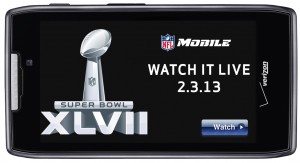 The most exhilarating sports match of the year is upon us. Whether they are tuning in for the excitement of the game or the amusement of the commercials, viewers will no doubt be keeping one eye on the TV and the other on their wireless device during Sunday's big game. By adding a second screen to the mix, viewers can join the conversation on Facebook, Twitter and through other applications. Here's a list of free apps to help fans interact with others, track favorite players and stay on top of the score.
Exclusive to Verizon Wireless Android customers, NFL Mobile lets users track all things NFL across all of their mobile devices. The app offers access to live audio, NFL videos and game highlights, along with breaking news. And, of course, live coverage of Super Bowl 2013 for smartphone users.
Touted as the "official guide" for Super Bowl XLVII, the free Super Bowl XLVII Guide app (compatible with Android) promises viewers they won't miss a beat. Through this app, fans can access related events, nearby restaurants, pubs and other desirable destinations. Even better, notifications can be sent straight to the device so they won't miss anything while slinging back those cold brews.
The NFL Pro 2013 app (compatible with Android) provides a diversion for those who don't want to watch the complete game. If you want to create your own Super Bowl outcome, you can play a simulated game with any NFL team, including the San Francisco 49ers and the Baltimore Ravens.
This year, take full advantage of the second screen while watching the game and let your voice be heard during every big play, bad call and touchdown with Verizon Wireless.
For even more interactive experience opportunities this Sunday, check out this Verizon Wireless News Center blog post.
For more Verizon Wireless news, subscribe via RSS feeds in the right rail.