Setting the record straight on Fire Island and Voice Link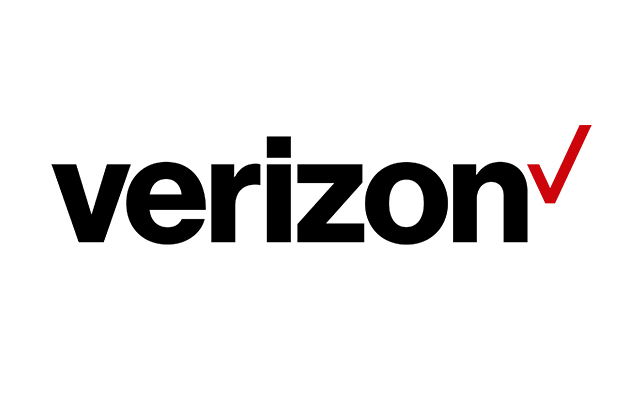 There continues to be a lot of swirl around Verizon New York's work to restore voice service on Fire Island, a barrier island off the New York coastline. Recall that in these coastal areas in New York and New Jersey, Superstorm Sandy devastated homes, battered communities and destroyed Verizon's copper-based telephone infrastructure.
In recent days, there have been inaccurate media reports and criticism of Verizon's efforts to restore communications services to a small number of customers on Fire Island and the barrier islands in New Jersey.  It's important that the record be corrected.  
Verizon takes seriously its responsibility to its customers and the communities it serves.  Since Hurricane Sandy, Verizon has engaged with state and federal policymakers, the broader public policy community, and most importantly our customers, about Verizon's ongoing efforts to restore services.  Verizon employees have spent countless hours with municipal leaders and individual customers on Fire Island in order to explain our restoration plan and to address their concerns. We have visited them at home and at their businesses, attended town meetings, and provided hands-on support and resources on the island.  We are proud of our employees, whose tireless work under trying circumstances made this happen.  Verizon values every one of our customers, and this effort reflects that. 
Verizon carefully evaluated the state of our facilities and the unique attributes of the affected area.  Fire Island is a beach community that has at best a few hundred year-round residents.  During the summer the population swells as vacationers arrive.  It was critical that we put in place a plan to get landline communications services to those residents and businesses as soon as possible, and in a manner that did not interrupt the important summer tourist season or further disrupt the fragile environment.  Adding to the urgency was the fact that no other cable or telephone company provides landline service on Fire Island; Verizon has been the sole landline provider for decades. 
We studied the usage patterns on the island before moving forward. Verizon looked at the voice traffic on and off the island, and where it was originating.  About 80 percent of the voice traffic travelling over the Verizon and Verizon Wireless networks from Fire Island was already wireless before the storm.  Clearly the copper network was a distant second choice for many Fire Island residents and visitors.  We also took into account the unique geography of this area, which will continue to make it susceptible to future storms that would have continued to threaten any copper facilities. 
In light of all this, we made the decision to offer the customers Voice Link, at the same or better price they were previously paying for wired voice.  Verizon Wireless also increased the capacity and coverage of its wireless network, and that was already the primary network used by Fire Island's residents and visitors.  Indeed, a new distributed antenna system for the island was in place by Memorial Day.
It's important to note that we did not attempt to force service on anyone just to "trial" a new product.  Where Sandy wiped out our facilities, there was no wired home phone service of any kind after the storm and we carefully considered the options that would be most effective in meeting consumers' immediate needs, as well as the long-term needs of the island.
Voice Link is also not a product we developed to "trial" in storm-ravaged areas.  Rather, before Sandy struck Verizon was already developing Voice Link as an offering for existing voice customers with a history of repair issues due to faulty existing copper or where customers are served with discontinued equipment or a lack of available replacement parts.  To put this into perspective, fewer than five percent of Verizon's overall copper lines in service will be candidates for the current Voice Link device.  Overall, Verizon's copper-based network provides excellent service to our customers, but copper is an aging technology, and the vast majority of consumers are moving to other technologies, IP-based and wireless. Voice Link is not intended to replace well-functioning copper or fiber network connections. 
While Voice Link is a Verizon wireline product, it uses Verizon Wireless' reliable wireless technology to deliver voice service to customers.  Voice Link uses a common wireless technology via a special "modem" that is professionally installed by a Verizon technician and connected to a phone jack in the home.  This powers all of the jacks in the home so a standard telephone can be connected to any jack to make phone calls.  The signal leaves the home via the Voice Link unit and is sent wirelessly to cell towers and then to the rest of the network.  Verizon's unionized work force installs the Voice Link device in customer's homes to ensure proper installation and the best possible connection to the network.  Verizon will also maintain the device for the customer just as it maintained the customers' copper landline.
Importantly, Voice Link provides enhanced 911 services (which means it provides a 911 call taker with the caller's phone number and detailed street address automatically) just like a traditional landline phone.  It currently provides 36 hours of backup power using rechargeable batteries.  We are set to introduce a version of Voice Link that uses AA batteries, which customers can easily obtain, to ensure they have even more backup power during extended commercial power outages.  In terms of features, Voice Link provides unlimited nationwide calling, plus many popular services such as Caller ID, Call Waiting, Call Forwarding and Voice Mail.  It also offers consumers plans that include international calling and supports commonly used calling cards, such as pre-paid or those using a 1-800 number. 
Yet, there continues to be misinformation spread about this service and Verizon's intentions. 
As we have made clear:  Outside of a few areas where Sandy destroyed the copper, we will not offer Voice Link to any customer who has existing DSL services or any sort of electronic medical or legal monitoring.  We are not pulling data services, such as DSL, away from customers if their service is well-functioning and they are happy with it.  Overall, our copper network provides excellent service to customers, but for voice-only customers experiencing chronic problems on that network, Voice Link is an excellent option for them.  Where they declined the Voice Link option, Verizon repaired their copper service. 
Like all new innovations, some equipment or services designed specifically for use on the older copper technology, such as fax machines and some alarm systems, are incompatible with Voice Link.  But Voice Link will evolve over time to be a more comprehensive service just like copper did.  And in many cases ready alternatives, including the robust Verizon Wireless 4G LTE network, are already available. 
In short, Voice Link is a very good service that provides a small pool of customers with no landline service, or who experience ongoing service problems and elect to switch to Voice Link, with reliable voice service.  On Fire Island, Verizon made the best choice for our customers under difficult circumstances. The alternatives were not acceptable. After Sandy, the western portion of Fire Island was almost like a greenfield development, with little to no infrastructure remaining.  Under those circumstances, building what amounts to a new network based on old 19th century technology was not a choice that made sense for our company or our customers.
Just as the New York and New Jersey residents and communities used the latest building materials and innovations to restore their homes and businesses in the aftermath of Hurricane Sandy, Verizon is using the latest technologies and communications innovations that consumers are increasingly using.  Our efforts on Fire Island are not about abandoning a network or our customers.  They are about providing reliable voice service where before there was no service or service which was at continued risk from storms and water damage, and ongoing efforts to ensure this small group of customers has access to the 21st century communications service they want and need.
In the public policy arena, debates and criticism are a part of the process and we welcome such a dialogue. But there is no place for misinformation or hyperbolic commentary, particularly given the serious situation consumers faced on Fire Island and the amount of time and effort Verizon employees invested to help restore service there.