Sharing Your Marathon Experience at Grandma's Marathon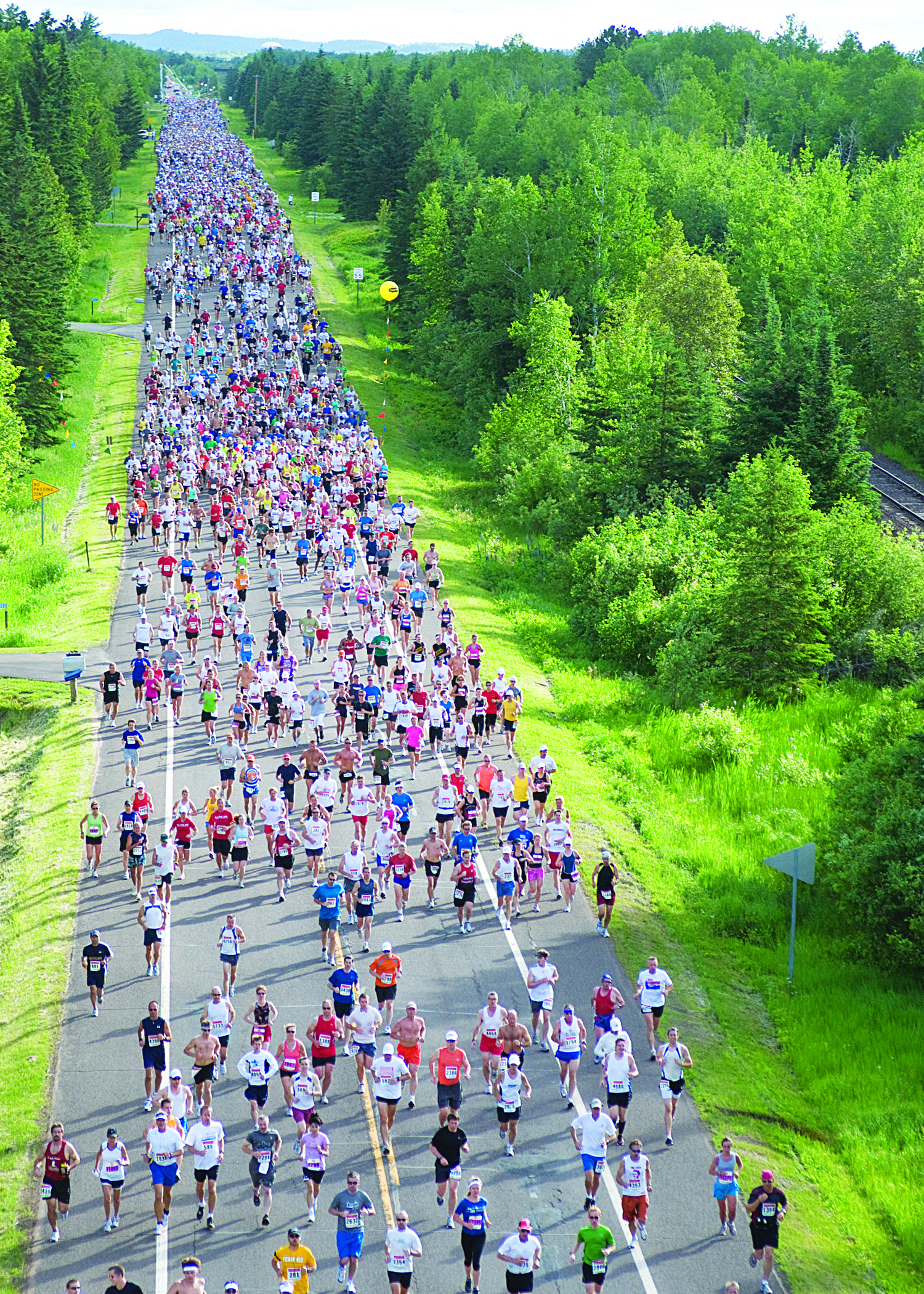 Mobile technology is increasingly important for runners and spectators during Grandma's Marathon weekend June 20-21 in Duluth, MN. In order to get the most of your experience, whether it be as a spectator or a runner, be sure to capture all the events by taking a selfie or two. Some great photo-ready, and cheer-ready, areas along the course are listed below (if you would like to do some mapping of your own, here is a link to an interactive course map):
Mile 9 (Homestead Road, Sucker River; parking is limited)
Mile 12 (Ryan Road, the French River offers runners and spectators one of the most view-worthy spots)
Mile 13 (McQuade Road, half marathon starting point)
Mile 16 (Lakewood Road; parking is limited)
Mile 19-26 (London Road and Superior Street, excellent locations to watch the race; parking is not permitted on either street but there are many places to park on the streets above)
Mile 20 (Verizon Wireless sponsored water station, capture a selfie with a few volunteers!)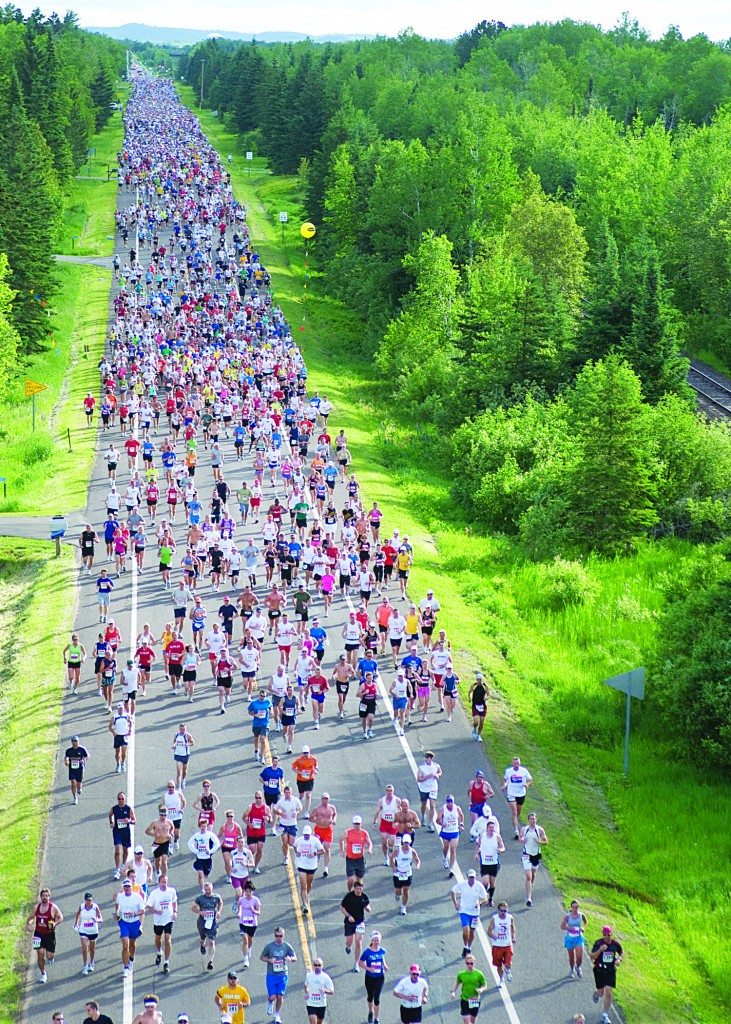 While at the event, be sure to enter the Grandma's Marathon Selfie Sweepstakes*. When you tweet out your selfie using the hashtags #GrandmasSelfie and #Verizon, you'll be entered for a chance to win a Fitbit Flex Wireless Activity + Sleep Wristband (nine total prizes), or an LG G Pad 8.3 Tablet (one prize). If you are unsure of how to nail that money shot, here are some tips from Chuck Hamby (@VZWChuck) on taking your selfie.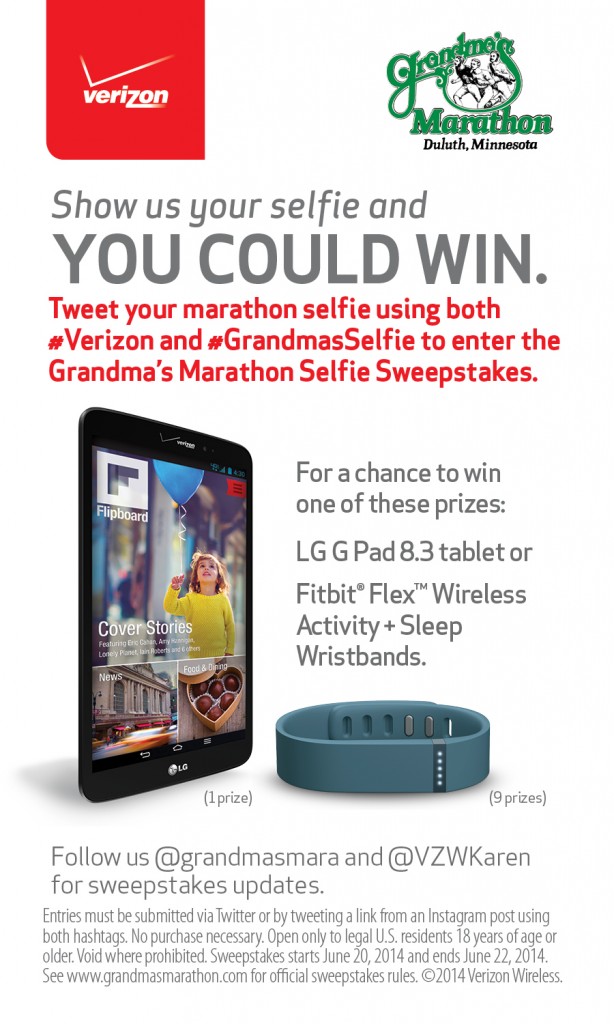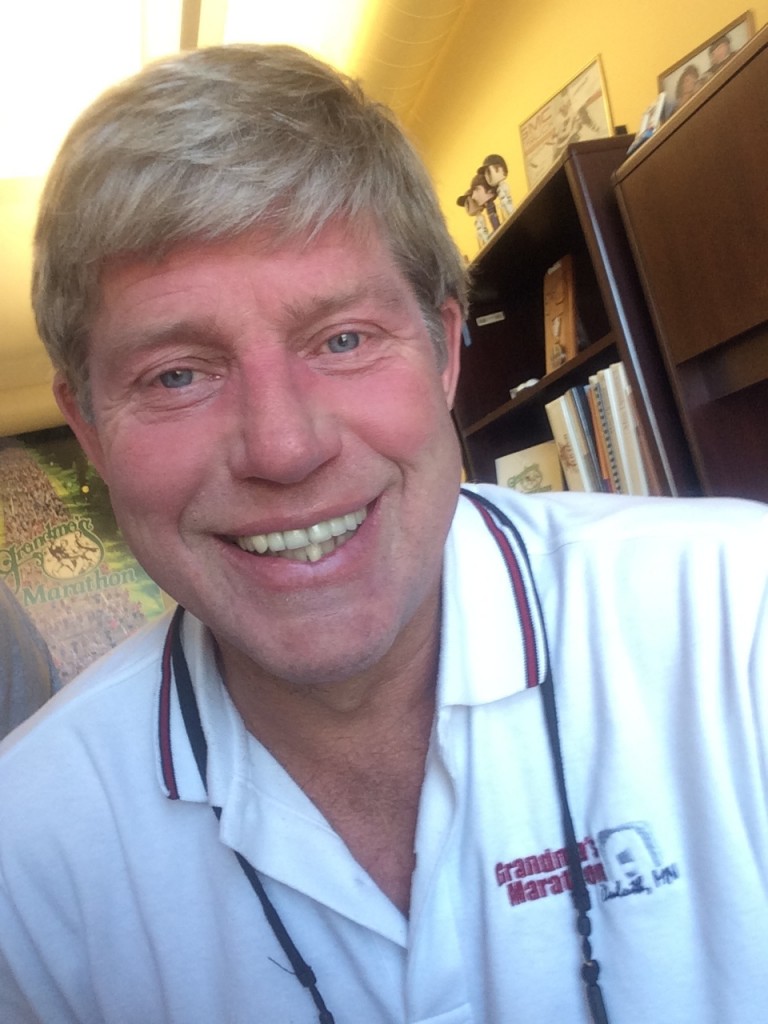 Jon Carlson, Grandma's Marathon executive director, showing off his selfie during race preparations.
This year, more than 18,000 runners will participate in the 38th annual weekend, and you can track marathon and half marathon participants' progress via email or text message with the Verizon supported Grandma's Marathon Runner Tracking Service. To receive alerts, sign up here before 8 p.m. on Friday, June 20.
Be sure to visit Verizon's street team of wireless experts who will be showcasing mobile technology for fitness and photography, among other products, at the Essential Health Fitness & Health Expo Thursday and Friday and in the finish line area on Saturday. Verizon's 4G LTE network and mobile technology has supported Grandma's Marathon race course communications and spectators since 1992.
*The contest runs June 20-22 and entries must be submitted via Twitter or by tweeting a link from an Instagram post using both hashtags. No purchase necessary. Open to legal U.S. residents 18 years of age or older. Void where prohibited. For official sweepstakes rules visit this site.
For more Verizon Wireless news, subscribe via RSS feeds in the right rail.