Sharing Smiles With Hope for the Holidays Toy Drive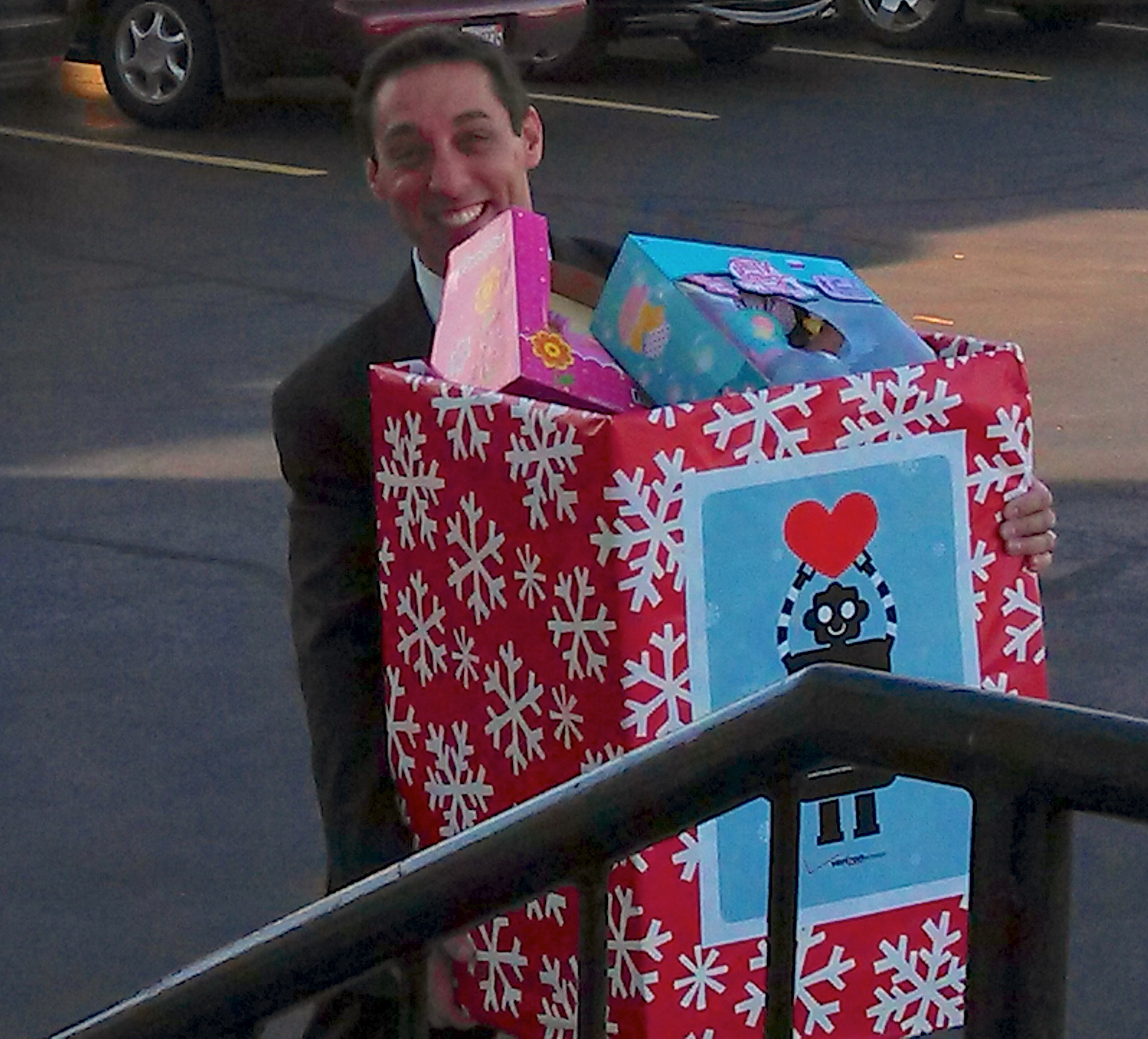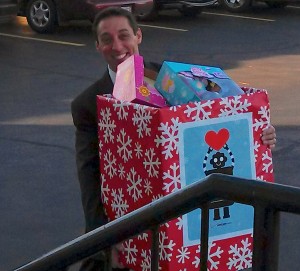 Verizon Wireless district manager Eddie Rubinstein preparing one of the drop-offs.
From mid-November through early-December, nearly 90 Verizon Wireless stores across Illinois and Wisconsin banded together with their customers and others in their communities for the second annual "Hope for the Holidays" toy drive.
In conjunction with our HopeLine® from Verizon efforts, we matched stores with the local nonprofit agencies with whom we had previously worked. At each store, people donated gifts of every size, shape and color to benefit the forgotten victims of domestic violence – children. Domestic violence shelters and service agencies too often become temporary homes to children. Domestic violence is a pervasive invader into our communities – affecting one out of every four women in America.
"It's so great to see employees and customers at our stores pitch in for this collection," said Eddie Rubinstein, district manager, Verizon Wireless. "We even had two bicycles donated, and someone donated a Christmas tree. It's nice to know these kids will be able to have their own toys and will be able to play with something during the Christmas season when they might not have had something otherwise."
The generous donations from people in communities from La Crosse, WI, to Green Bay, WI, and Fitchburg, WI, to Milwaukee, and from all over Chicago to Peoria, IL, and Davenport, IA to Valparaiso, IN, were felt by children who can benefit from any small ray of kindness in their lives.
"We give out toys to more than 250 people around the holidays," shared Martha Herm, executive director, Center for Prevention of Abuse in Peoria, IL. "For those staying at our shelter and in transitional housing, the small gesture makes a big difference. We are very grateful for the support we receive from Verizon and the community."
Benefiting organizations this year included:
- Caring House (Iron Mountain, MI)
- Center for Prevention of Abuse (Peoria, IL)
- Crisis Center for South Suburbia (Tinley Park, IL)
- Domestic Abuse Intervention Services (Madison, WI)
- Golden House (Green Bay, WI)
- Mutual Ground (Aurora, IL)
- New Horizons Shelter and Women's Center (La Crosse, WI)
- Sojourn Shelter & Services (Springfield, IL)
- Sojourner Family Peace Center (Milwaukee, WI)
- The Women's Center (Waukesha, WI)
- The Caring Place, Inc. (Valparaiso, IN)
- The Marquette Women's Center (Marquette, MI)
- Tri-County Council on Domestic Violence and Sexual Assault (Rhinelander, WI)
- Winnie's Place (Moline, IL)
Thank you to all of you who participated in providing some hope for the holidays for children who need a smile and to feel your support!
For more Verizon Wireless news, subscribe via RSS feeds in the right rail.