Six Lucky People Win Galaxy Tab 7.7 at Michigan & Indiana 4G LTE Events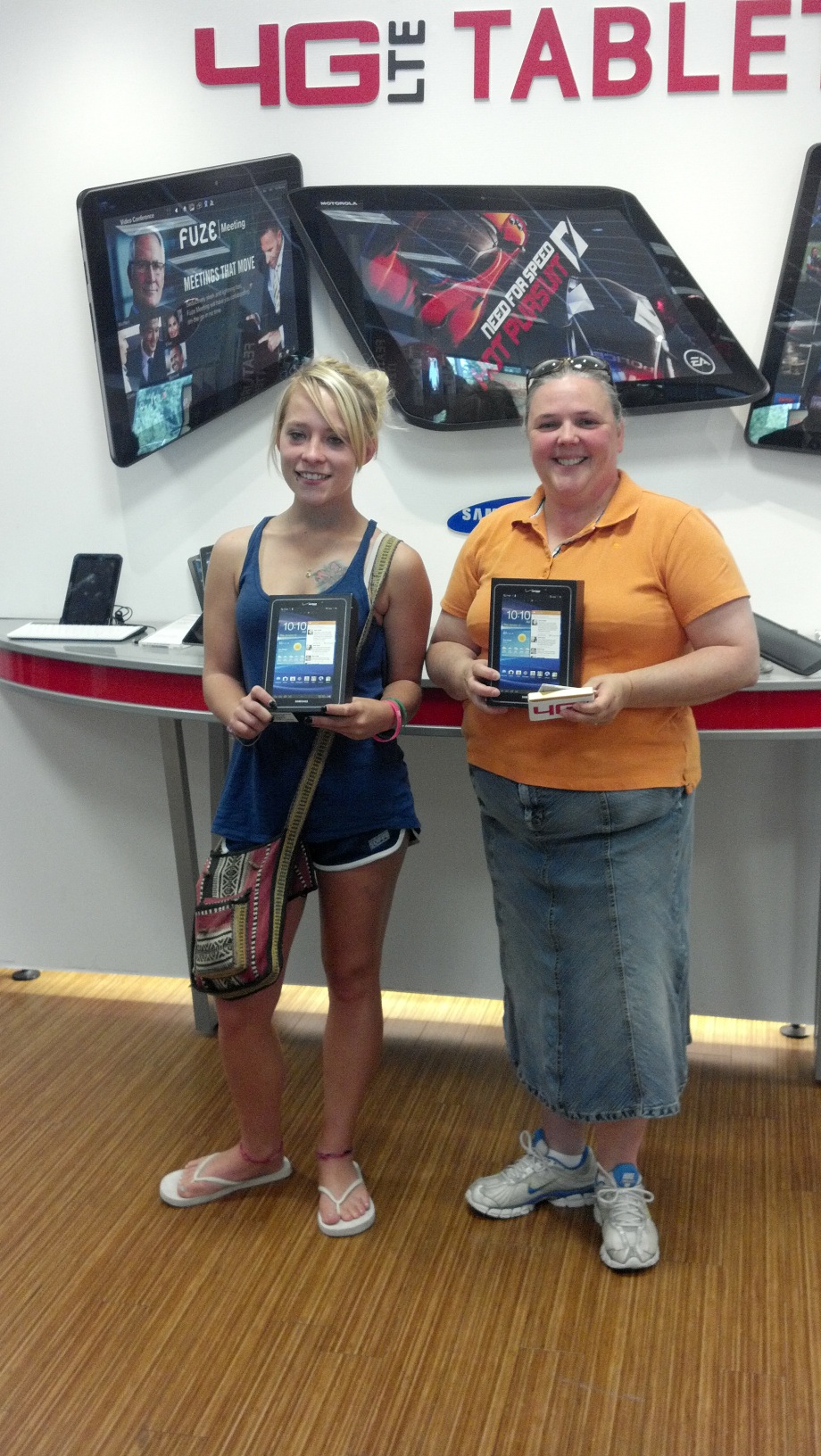 Last week, we announced the launch of 4G LTE in the Columbus and Seymour, IN and Traverse City, MI areas. To celebrate, we held candy bar events at Verizon stores in those areas (plus a bonus one in the Port Huron, MI area) to give everyone excited about 4G LTE the chance to win a Samsung Galaxy Tab 7.7 tablet.
Before the doors opened for business, more than 50 people were waiting outside the Verizon store in Columbus, IN, and we also had lines at the two other stores. Two people even got to the Traverse City store before 5 a.m. to ensure they were first in line!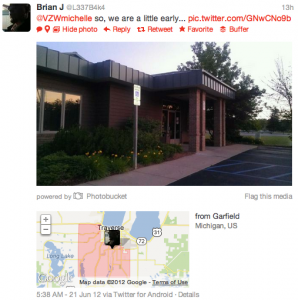 Verizon employees gave the first 50 people at each store chocolate bars, with two containing golden tickets redeemable for brand new 4G LTE tablets.
At the Columbus store, the numbers 12 and 13 were lucky for winners Samantha Hobbs and Deborah Wright, both of Columbus. Wright, the 13th person in line, said she woke up and knew she was going to win, but was still surprised when she saw the golden ticket peek out of the chocolate bar wrapper.
Congratulations to the winners and everyone in Columbus, Seymour and Traverse City who can now experience Verizon's 4G LTE!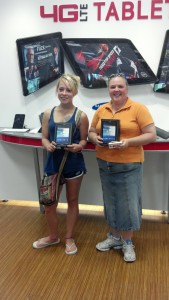 4G LTE golden ticket winners Samantha Hobbs (left) and
Deborah Wright (right) pose with their brand new
Samsung Galaxy Tabs in the Columbus, IN store.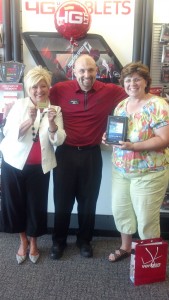 Fort Gratiot, MI store winners Marci Fogal (left)
and Catherine Sprotberry (right) show off their
4G LTE golden tickets and brand new Samsung Galaxy Tabs.
Meg Depky (left) and Wade Wachs (right) are
the proud new owners of Samsung Galaxy Tabs from
the Traverse City, MI 4G LTE candy bar event.
For more Verizon Wireless news, subscribe via RSS feeds in the right rail.