Small Business Tech Tips: 3 Reasons I Love the Galaxy Note Tablet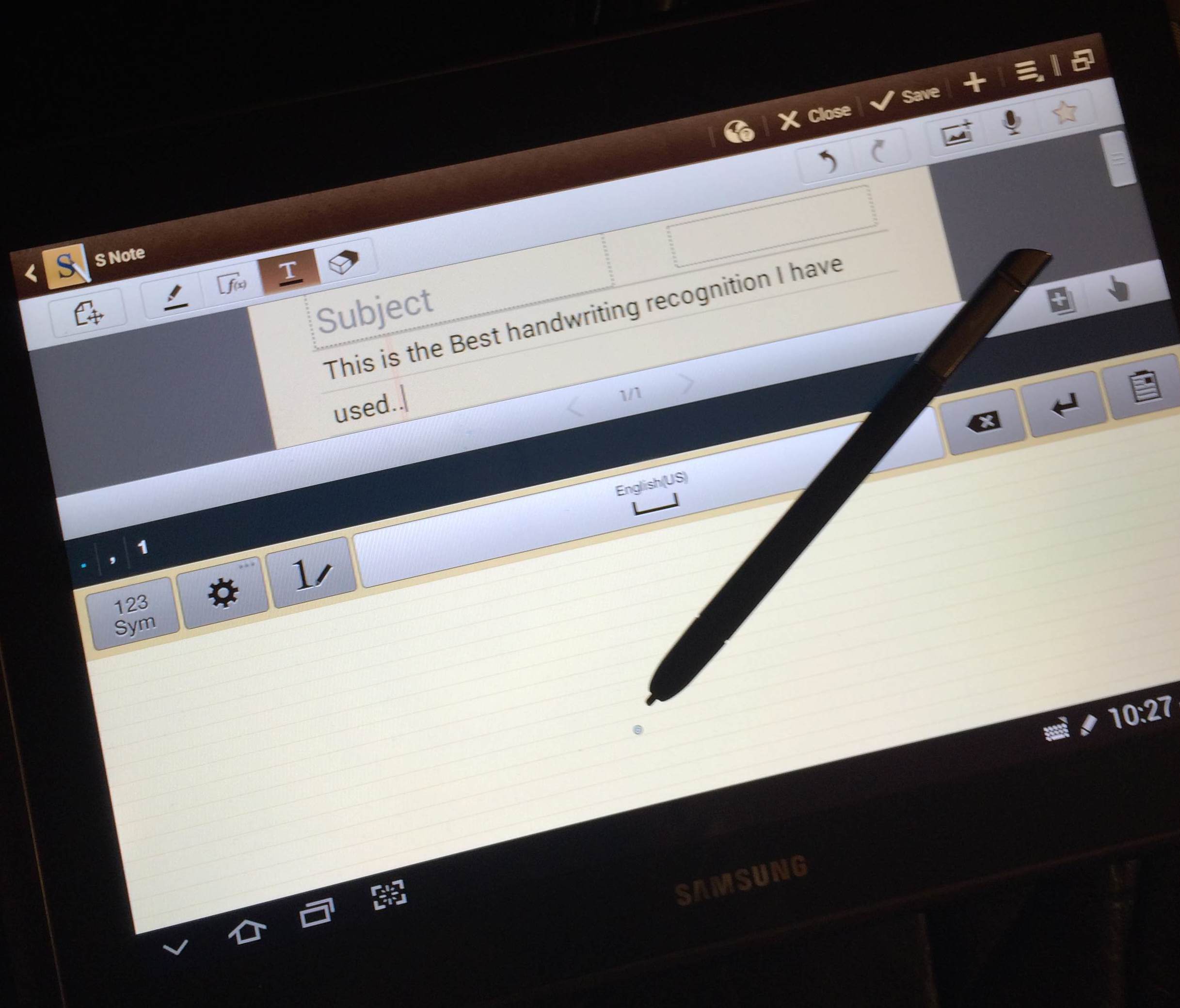 Do you know Phil Gerbyshak? If you're in Milwaukee, chances are pretty good you're at least connected on Twitter. You can find the thunderbolt of energy and links to great insights for small business and sales strategies by following along with @PhilGerb. Phil is currently demoing some connected devices from Verizon. Each month, Phil will share his small business tech tips related to what makes these smartphones, tablets and other gadgets great for sales people and small businesses alike.
Thanks to my friends at Verizon, I've been testing the Samsung Galaxy Note 10.1 for the past eight weeks. At first I was a little apprehensive about it, as I seldom use my iPad for any work-related stuff, and I thought this would be just another tech toy for me to play with. I'm so glad I gave it a real test.
First, I brought it to a client meeting for a website redesign. I had thought I'd just use it to tap out a few notes, maybe try out the stylus and see how the handwriting recognition worked, and maybe bring up his website to make sure it looked good. And I did do that. But then I remembered I could split the screen and bring up his site AND the notepad. That was really handy for making notes.
As I was doing that, I accidentally hit the screen capture button - and boy was I glad for that happy accident. I got to take a screenshot AND I could write on it to make notes exactly where the changes needed to be made on his website. That was so efficient—no guessing afterward.
Then, I decided to use it during a meeting to live tweet. Hootsuite worked perfectly, and I could take pictures and share them easily right from the tablet. Big love.
Lastly, I took a trip to Kansas City, MO over the Easter break. I brought the device with me, mostly to check in on email and a little bit of Twitter and Facebook action. It worked great for that, but when I needed the full features of my laptop, I used the device as a wireless hotspot for all my devices to connect to. Except for three tiny dead zones in Iowa, I had 4G LTE speeds everywhere I went, for all my devices. I even participated in a Twitter chat on the go. Really cool!
As I see it, the device has three ways of being used effectively:
1) As a notebook to write notes on actual screenshots in my own handwriting.
2) As a multi-task machine I can use in client meetings for website redesigns.
3) As a mobile hotspot that works everywhere I am.
The only improvement? I would purchase a portable keyboard in a case that could hook up to the tablet so I could use it even more efficiently.
Stay tuned...more small business tech tips to come!
For more Verizon Wireless news, subscribe via RSS feeds in the right rail.