Smart Semester: Using Social Media to Land Your Dream Job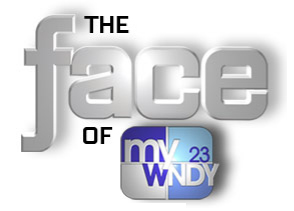 This is a continuation of our ongoing college series, "Your Smart Semester: Technology 101." We invited Ali Hendricks, a Butler University student, to spend a little time with technology and give us her college take. Today, Ali is talking using social media to compete for a dream job.
The fact that social media is so prevalent today is both awesome and annoying at times, but regardless, it's a fact. Social media is everywhere, and I would argue it's important. For me, as a public relations student at Butler University, I need to at least be knowledgeable about all social media platforms, and I need to be proficient in most.
I was reminded how important the use of social media is for almost everyone when I auditioned for the Face of MyINDY-TV 23 in Indianapolis this summer. If you haven't heard of this contest, it's pretty much the best job a public relations college student could ask for, in my opinion.
As the face of MyINDY-TV 23, this person attends many local events and then publicizes them for the station. This person is essentially the face of Indianapolis. Obviously, the person is on TV, but it's also important for the person to use different social media platforms.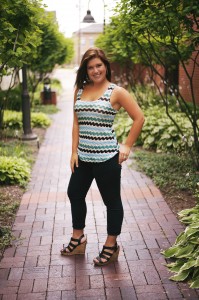 One of my audition photos
Part of the entrance form asked for all social media platforms the applicant was using. Luckily, I use a lot. I heard through the grapevine that one girl did a great job in front of the camera, but the fact that she didn't even have a personal Facebook account made her not an option as a finalist. Bummer.
Now, as a public relations student, I don't do much in front of the camera, and I've never had any formal training on camera. So, I knew my social media presence would be important for me to play up as I was auditioning for the spot. I put down every platform I use on the entrance form, including Pinterest, Instagram and a personal blog.
But, I didn't stop there.
A few days before the audition for The Face, I started tweeting and writing on Facebook about auditioning, and I tagged WNDY 23 in the posts, as well as incorporated relevant hashtags. I even went so far as to tweet at some of the judges before the event.
Despite my best efforts, I was not selected as one of the finalists for the search for The Face. But, the whole audition process was really good for me, and I was reminded of some really valuable lessons, like how important it is to use social media (whether it be on your computer, smartphone, tablet or a combo) to leverage career opportunities.
Is there a company you dream about working for? Start following that company via social media, and join in any conversation you can. Establish your personal voice/brand. Stick with it, and then use it for your benefit.
For more Verizon Wireless news, subscribe via RSS feeds in the right rail.