Smartphone Apps - Matt Smith of WPKO-FM Shares His Top Five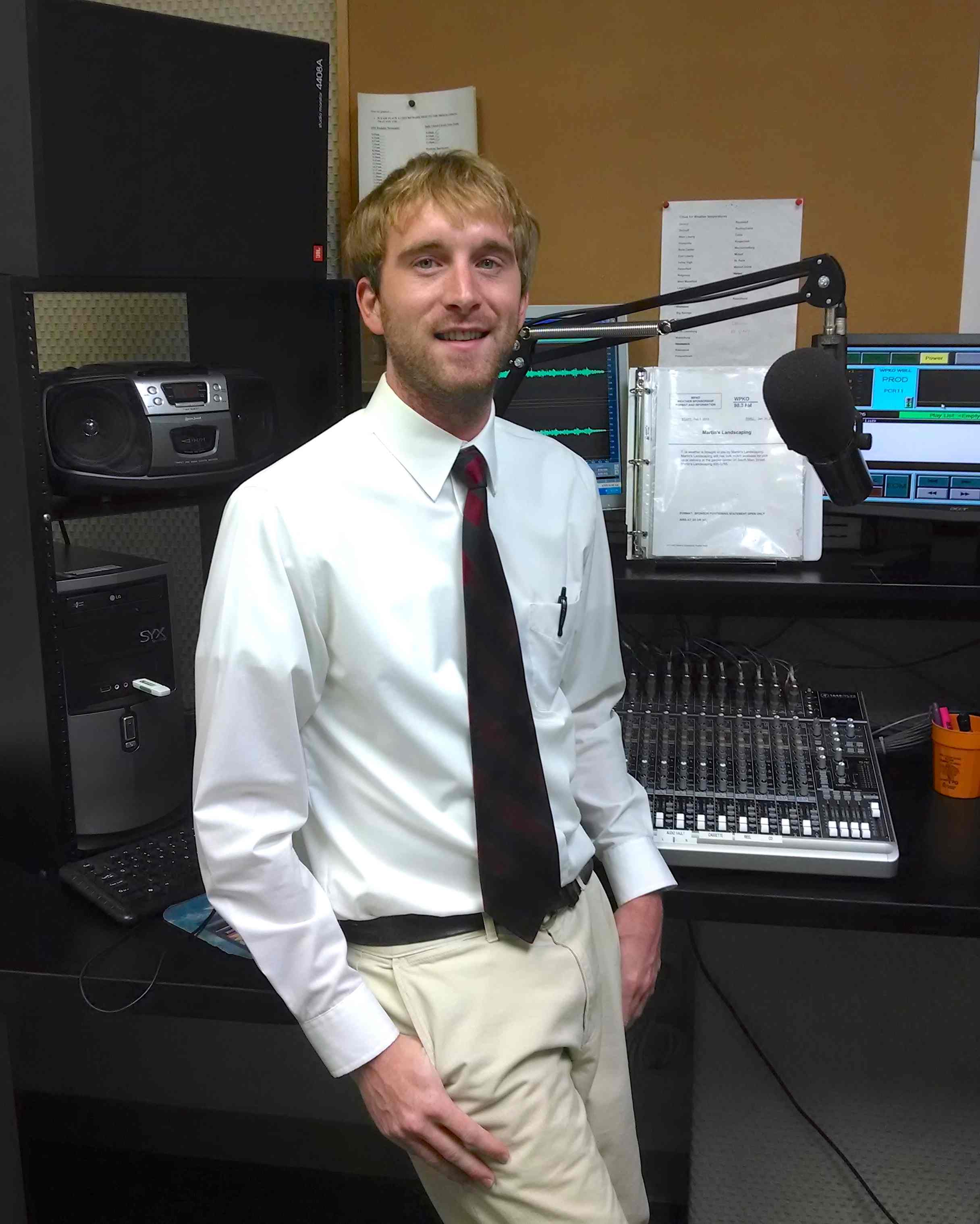 We recently asked radio personality Matt Smith of WPKO-FM in Bellefontaine, OH to share his favorite smartphone apps. Here's what he had to say:
Field Trip - An app for the true adventurer (5 out of 5 STARS)
If you're the kind of person who loves to know what and where the best spots around town are, then Field Trip is a MUST HAVE!
Not only does Field Trip keep you up to date on historical landmarks nearby, it also tells you about local architecture, museums and special offers that are available in the area. Just scroll through the easy to navigate list of interests, find the ones that best suit your needs and start exploring! When something is nearby that you've selected as an interest, Field Trip will inform you in the info bar of your device or even speak to you with its voice services to keep you in the loop.
This app also lets you choose the amount of notifications you receive from the network. If you have visited a point of interest but forget where it's located and would like to return, just go to your "recent" spots and find full information and directions to your favorite locations and events. This app even lets you know about concerts and shows going on in your area!
Field Trip is a great app for those who love to know what their communities have to offer, or if you travel to new places all the time and just want to know what there is to see. Download it for free on your iPhone or Android device and discover places you may have never known existed in your backyard.
Also, this app had fantastic performance on my Droid Mini and iPhone 5 using the powerful Verizon Wireless 4G LTE network!
Use Rain Alarm and stay on top of the weather (4.5 out of 5 STARS)
Rain Alarm is free for your iPhone or Android device. It's a great way to stay on top of the weather in your area with precision and ease.
With its un-intrusive info bar notifications, Rain Alarm lets you know when any kind of precipitation enters your area. With the free version, the app radius is automatically set to 47 miles from your location. Instead of having to open other apps to view weather maps to see what's coming your way, Rain Alarm opens its map feature automatically and shows you where and when you can expect a change in the weather. You can set the app to alert you by alarm or vibrate when weather is on its way.
It's a great app for those who need to know what weather to expect as it happens. The pro version costs just $3.90 and comes with extra features.
Stay updated on the news you want with Zite (5 out of 5 STARS)
Zite is a free app for your Apple or Android device. It's the number one way I stay up to date with news from around the world. From entertainment to technology and science, to food and cooking, to arts and culture, this app has everything! Simply sign in and tell Zite what your interests are and it will build a news feed designed to fit your needs.
Tired of seeing all the negative news going on around the world? Not much of a tech person? Is music and fitness more of what you're focused on? No problem! Once you browse through the articles and stories Zite gives you, click the "Like" or "Dislike" button, and Zite learns to provide you with the news you really care about. If you've lost track of an article you "Liked" on Zite and would love to enjoy it all over again, just head to your "Liked Articles" tab built into the app to find them with ease. Finally – a news app that only reports on what you want to know!
Map your next bike ride with Move! Bike Computer (4.5 out of 5 STARS)
As an avid biker, both casually around town and for a good work out, I like to keep track of not only where I ride, but all the statistics that went into my ride. While running silently in the background, Move! Bike Computer, free for your Apple or Android device, will keep track of your total ride time, average speed, maximum speed, action time, distance, altitude, bearings and more.
With a tap of your screen, you can record and save your tracks so you can easily go back and review past rides and set new goals for your next adventure. It really comes in handy to keep track of your progress and meet goals you've set. Once you have completed a ride, share course times and stats with your friends on your favorite social networks. The pro version is available for $1.89.
Tune in to your favorite podcasts and radio shows, or discover new ones with Pocket Casts (5 out of 5 STARS)
I love podcasts! Science, entertainment, finance, education, recreation, TV, SciFi… I tune in to it all and can't wait to learn new things from interesting and entertaining people. Pocket Casts is $3.99 for your Apple or Android device. Let Pocket Casts suggest new podcasts and radio shows for you, or search through its extensive library where you can find, literally, any show you might be looking for. I love to download all my favorite episodes and shows so I can take them anywhere and have them ready to go whenever I want.
All in all, I'm a person who thinks free is better. But Pocket Casts is the first app I've spent money on and never thought twice about it. This app bundles all your podcasts and shows in one spot, identifies them using easy to recognize pictures from the shows and updates upon opening the app (or whenever you want it to as designated in "Settings"). Then it lets you know when new episodes are ready for you to stream or download. Even set Pocket Casts to vibrate or sound a notification when new episodes are available for you to enjoy from your favorite shows.
Pocket Casts is hands down my favorite app on the market, and even though it might cost $3.99, it is an app that is well worth it. It updates frequently to give you the best services possible and will not let you down.
Thanks, Matt, for sharing your favorite smartphone apps with us!
For more Verizon Wireless news, subscribe via RSS feeds in the right rail.