Special Needs Technology Tools Part of Mother's Day Wish List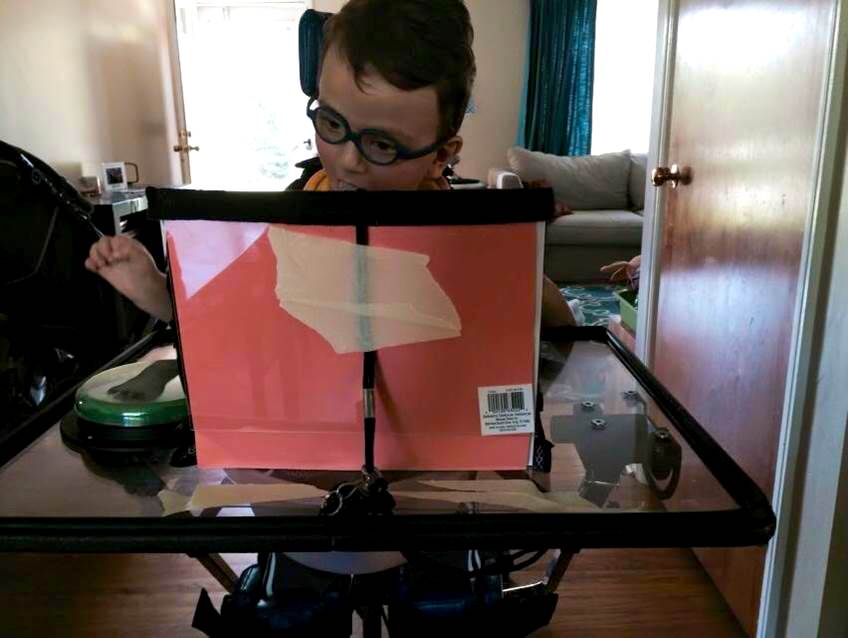 Santina Vanzant is one very busy person. She's a blogger, an attorney, an athlete, a wife and a mother to two young boys: Jackson, age 3, and Luca, 10 months. As many bloggers can appreciate, a busy life doesn't keep them from blogging, but inspires them to connect with other busy moms. Santina is no exception. But in her case, blogging is a necessity.
Her son Jackson was born in 2011. Seven months later, her perfect baby (he delivered on his exact due date, after all) was diagnosed with lissencephaly, an atypical brain formation that hinders learning, communication and mobility. Santina's blog, Cincinnati b(liss), helps her connect with other parents of children who have lissencephaly and/or other special needs.
With Mother's Day approaching, we wanted to ask this inspiring parent which mobile tech innovations might replace the flowers and candy this coming Sunday.
Since moms like Santina think of their kids first, it doesn't surprise us that most of her fantasy gift list would be for her children. Knowing how Jackson enjoys sounds and lights, Santina's tech wish list includes a JBL Pulse Blue Tooth Speaker for him. With both boys in mind, a headrest mounted iPad Air would make short and long road trips much easier on the family.
We have to give Santina props for her innovation. When Jackson is watching his iPad from his wheelchair, mom relies on her ingenuity and masking tape to get the screen at eye level.
With this in mind, she would "…definitely want a Joy Factory MagConnect Wheelchair Mount for Jackson! I didn't know Verizon sold wheelchair mounts! Jackson can play a few games on the iPad, and it would be perfect! I thought you could only buy these on special needs websites."
As a runner, Santina has five marathons and two half marathons under her belt (by the way, it takes a village to train for a marathon with little kids in the house). While she has already taken advantage of some well-known apps (using Pandora is a lifesaver during her "boring" treadmill runs, and she uses Map My Run when she trains outdoors), Santina would prefer the Mother's Day fairy bring her the Fitbit Charge Wireless Activity Wristband and/or the Runtastic Orbit. The latter boasts time and alarm modes, which speaks to a busy parent.
And, according to Santina, who likes to take photos of her sweet children, especially outdoors, "Would my fantasy list include a drone? Of course it would. Who doesn't want a drone?!?" Parents are capturing creative images of playtime using aerial photography, and a Parrot AR 2.0 Elite would be a perfect addition to Santina's tech wish list so she could document outdoor time with her two favorite boys.
Follow Santina Vanzant on Twitter at @cincinnatibliss.
For more Verizon Wireless news, subscribe via RSS feeds in the right rail.